Showing 1-18 of 3,659 entries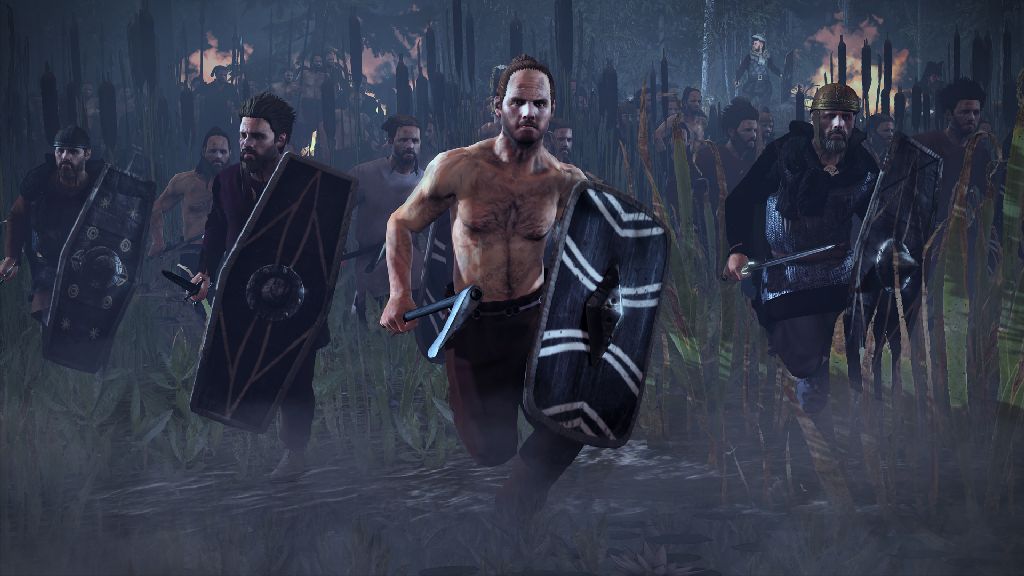 Gen's Unit Variants & Reskins
Collection by
Genesi[s]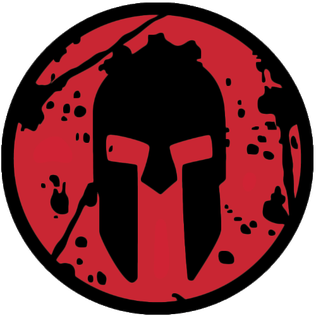 Wrath - MandyK
Collection by
Crystal MandyK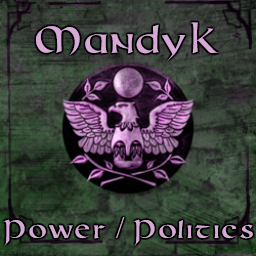 RTW2 [Power & Politics] MandyK
Collection by
Crystal MandyK
RTW2 Mods Compatible With Power & Politics Update Compatible With MandyK [Power & Politics]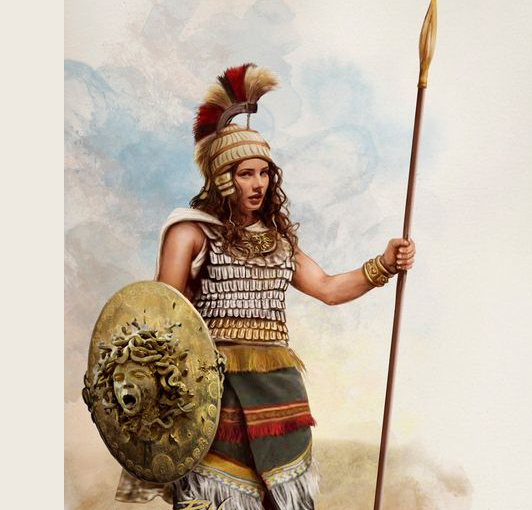 My Rome II Campaign mods
Collection by
gervbafdsw
TOTAL ATTACK
Collection by
NAGi1912
A big collection of mods, that work perfectly together. Some Cheat-Mods are included, if you just want to troll a little bit or something else.

Vanilla Empire Divided Mods
Collection by
Polkadoty03
Mods that enhance the game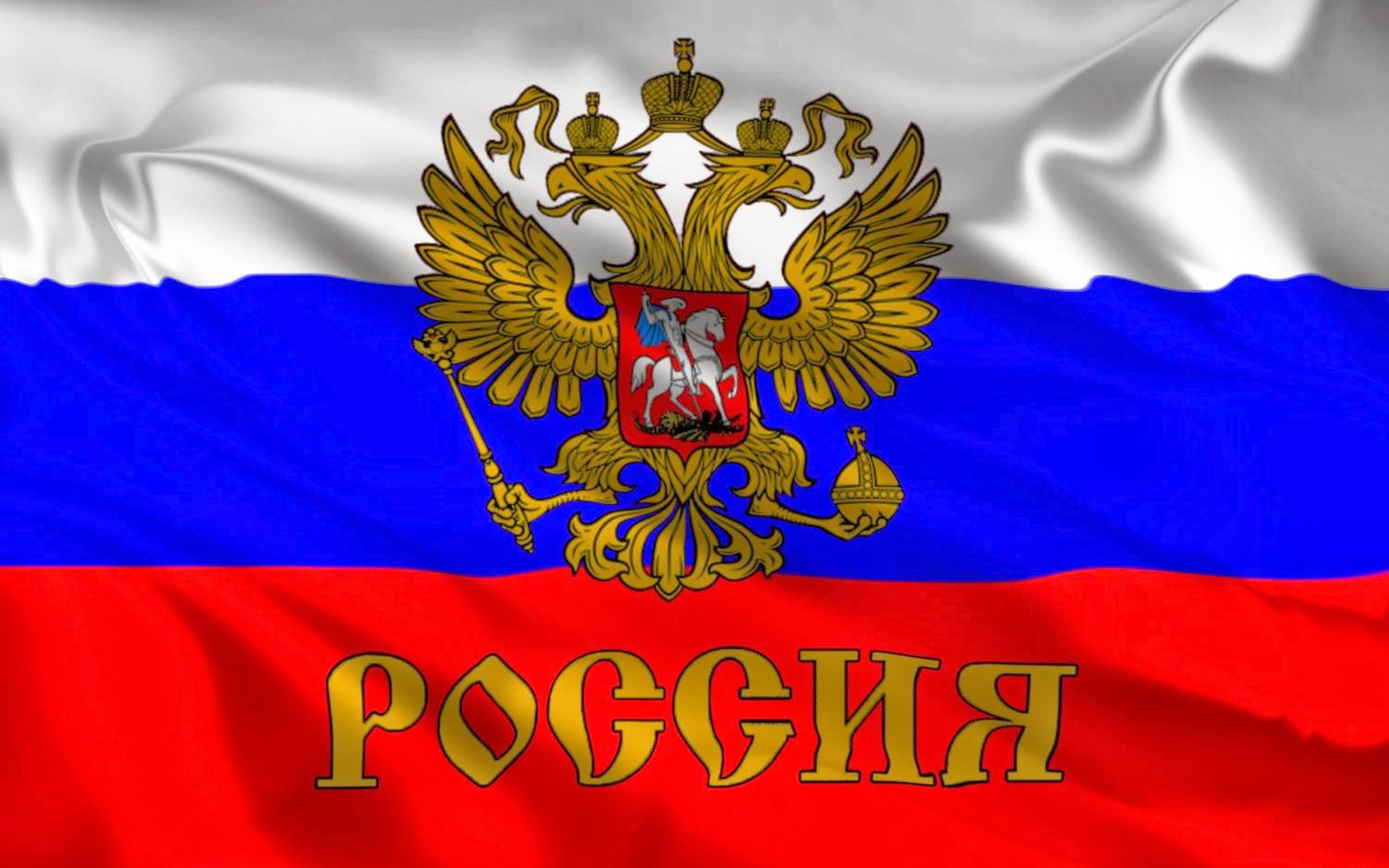 russian
Collection by
hewty
RTW2 [Power & Politics] MandyK Collection 2
Collection by
Crystal MandyK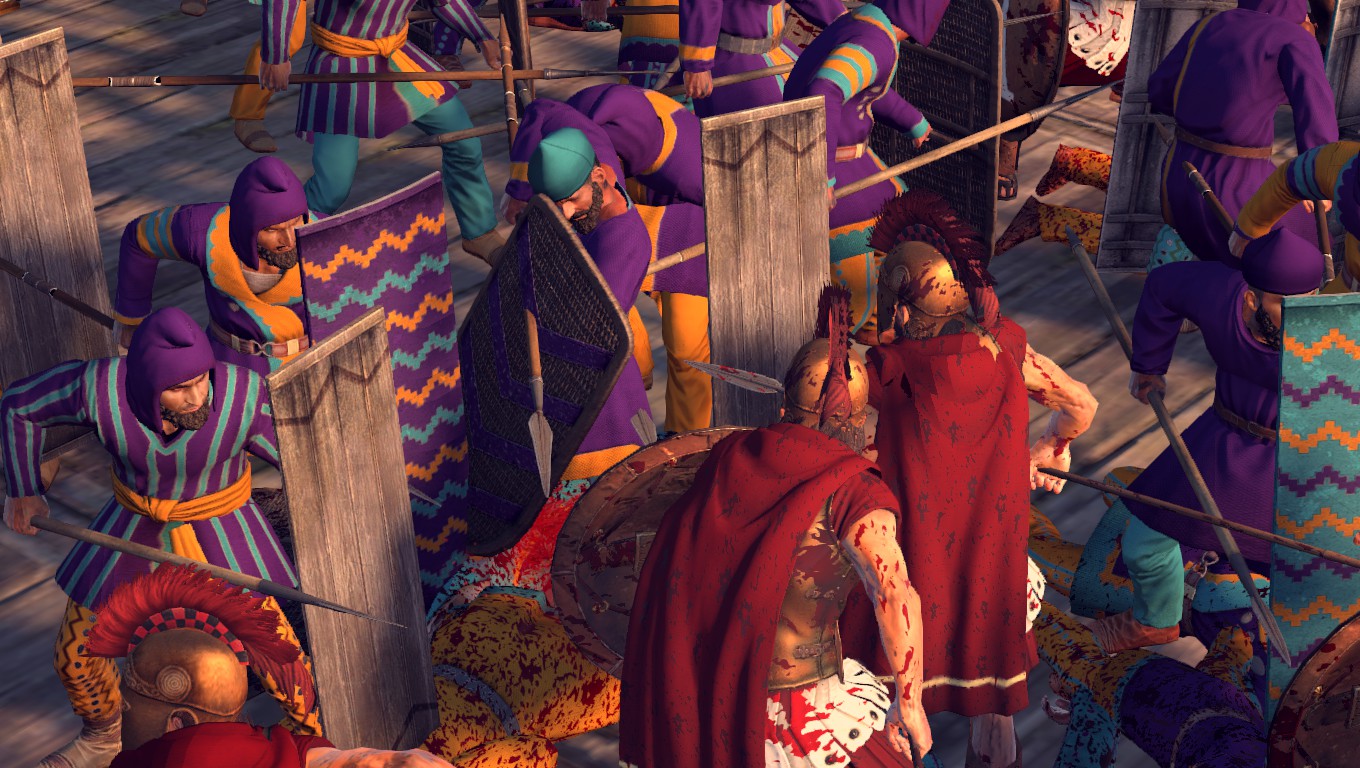 Sparta
Collection by
Revan
My Sparta Mods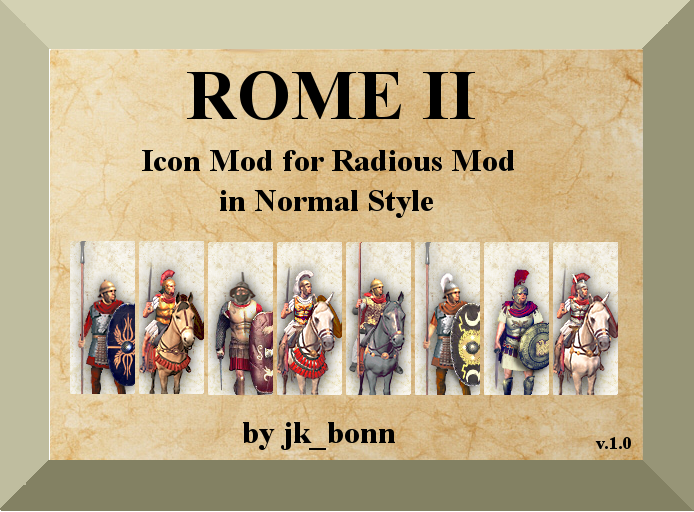 jk_bonn Rome II
Collection by
Arakus
Icon Mod for Radious Mod additional units in NORMAL style v1.0 This is the first version of my icon mod for the additional units in RADIOUS MOD. In this first release are only the additional units for Rome which are not already in the icon mod of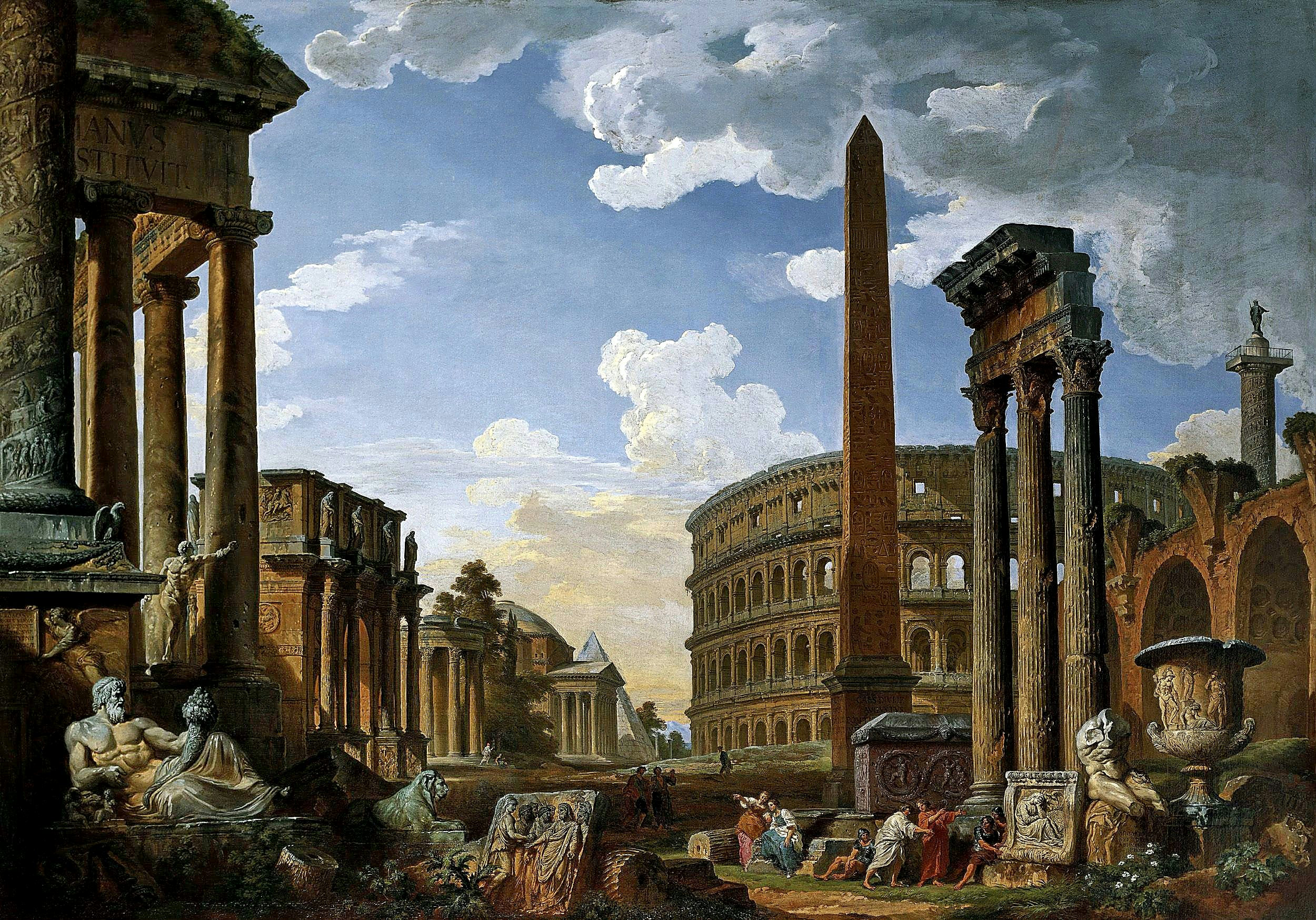 S.P.Q.R
Collection by
Andrew Boyarsky
Набор совместимых модов.
All my mods (Not Updated For Power And Politics Beta)
Collection by
Scipio Africanvs
Some still work with power and politics update
Scipio's Campaign (Power & Politics Updated)
Collection by
Scipio Africanvs
Mods that I personaly use in my campaign. Updated to work with the new Power and Politics official update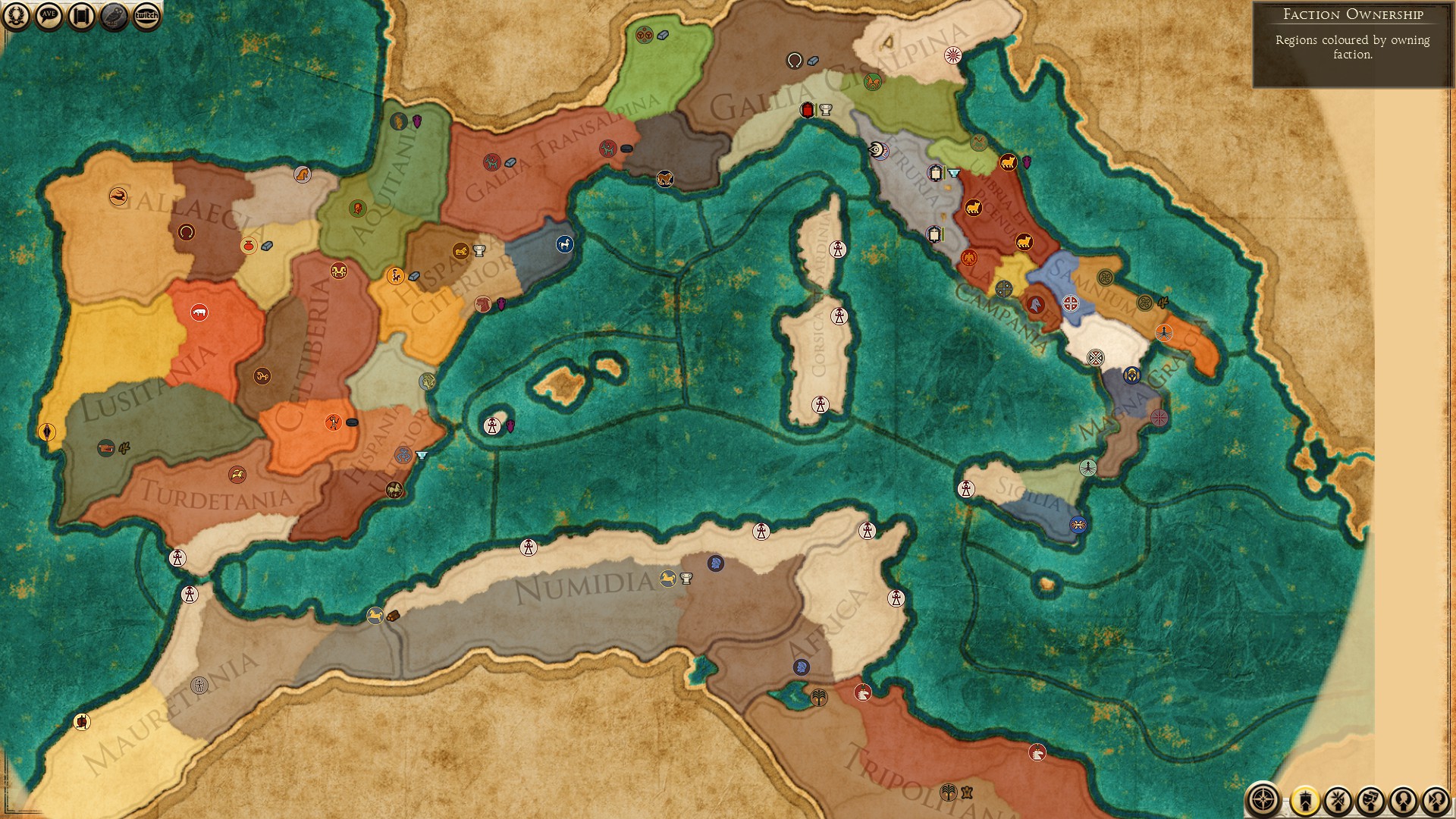 The Great Latin War Collection
Collection by
✠ Heinrich von Preußen ✠
This is my "official" Latin Wars collection, which contains all the mods you need to play the campaign properly :)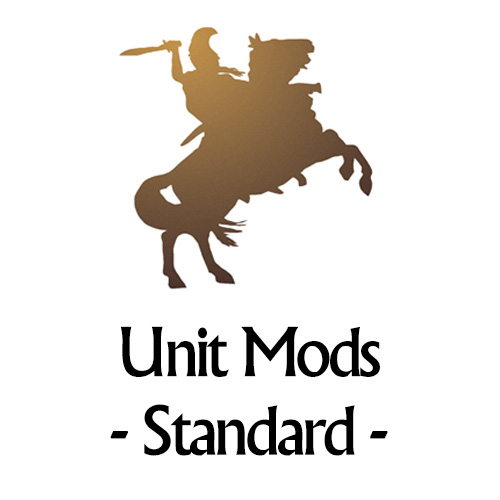 Total War Zone's Complete Unit Collection - Standard Version
Collection by
Meneer Banaan
This is a collection of some of my favorite unit mods for Total War: Rome 2. This is the standard version of the collection. Be sure to check out the other versions as well and pick the one you like the most. Light: Includes new units for the 31 maj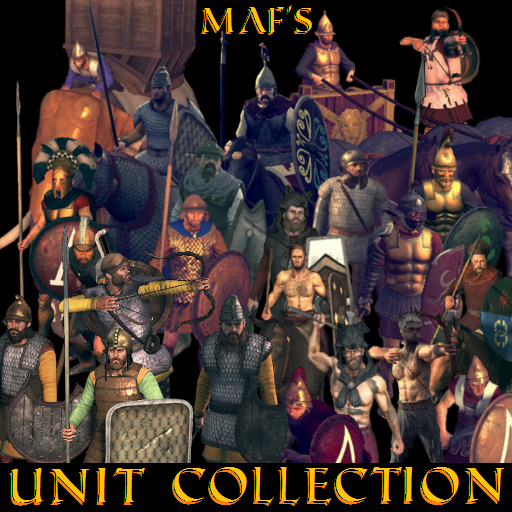 Maf's Unit Collection
Collection by
maffers
A collection of all my unit packs.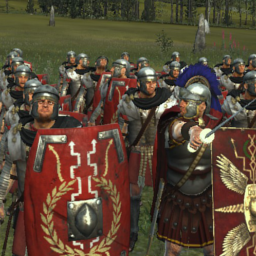 A REAL ROMAN LEGION
Collection by
REGNATOR
EXPERIENCE THE POWER OF A REAL ROMAN LEGION Massive battles. More than 9000 men on each side New units for Rome New buildings Complete overhaul IMPORTANT ! : READ INSTRUCTIONS ON AVE_ROMAN_UNITS_125_150 FIRST !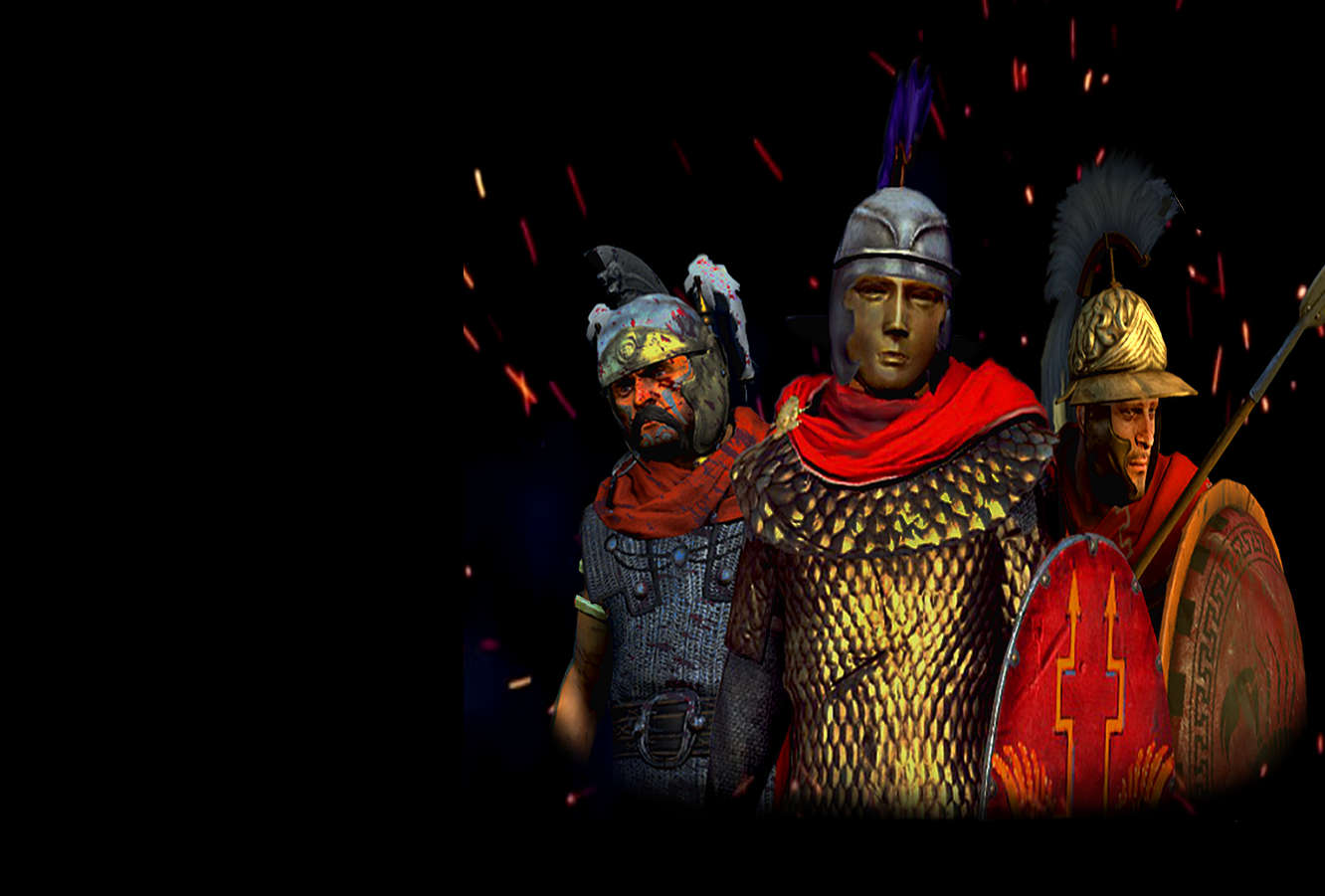 Sebidee's Standalone Roster Expansions
Collection by
Sebidee
All of my standalone unit roster expansions for Total War: Rome II.