Showing 1-9 of 63 entries

The Lookout's Story
Collection by
MonkeyPocket
Through this custom, unofficial campaign, I will try to show the Lookout's version of the story. Just before the events of "IDENTITY", the Lookout shares with the Inspector Voltaire how things really happened. Discrediting both his partners in crime, the ...


Tales from La Pieuvre Diabolique
Collection by
Cheezy™
La Pieuvre Diabolique; a shady, back-alley bar for the dirtiest of criminals. The Pickpocket and his crew wouldn't usually dare to set foot in such a bar, but this is a special case. The barkeeper possesses a very specific and valuable item that the crew ...

The story of the Submarine
Collection by
Lizard_Buttock
A series of incredibly contrived heists, connected by some ridiculous story involving submarines, ancient temples, !!SCIENCE-O-COPTORS!! and robots. Definitely not any type of set-up from the gentleman to exploit the crew. That's just not how he works. A...

Beef Supreme
Collection by
cat
Beef Supreme A collection of my Monaco maps. Features: (applies to all maps) * Very high attention to detail, architecture and lighting. * Very very high attention to lighting (the lighting deserves its own line in the feature list). * Thick lay...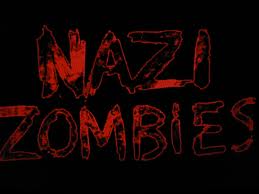 Nazi Zombies
Collection by
xqzt
All of the Re-Made Nazi Zombie maps will go here.

The Missing Charcold
Collection by
Sounds about right.
Once upon a time, there was a Pickpocket. He was a sassy lad and enjoyed playing with his pet monkey(named extra monkey), as well as setting his friends up with pranks. So one day, he decided to mess with his friends by disguising as his idol, Doctor MANh...

intermezzo
Collection by
tik
collection of my maps, play it in order if you want to dwell on the stories. (ice cream -> wine tasting -> teaparty)

What are they hiding?
Collection by
Atrophy
Based off of feedback I recieve from the community this will be a full story campaign from the Cleaner's point of view, but centered around the Hacker. Th first level (entitled "Secrets") is fully featured with easter eggs, complex electronic traps and m...

The Horizon of a Deep Man
Collection by
Sounds about right.
Once upon a time, there was an angry red-headed boy named HEFF who was not satisfied with his life. He would complain about every single thing that happened to him, and make the people around him also angry. Then one day, he woke up and found out he had b...