Showing 91-120 of 3,169 entries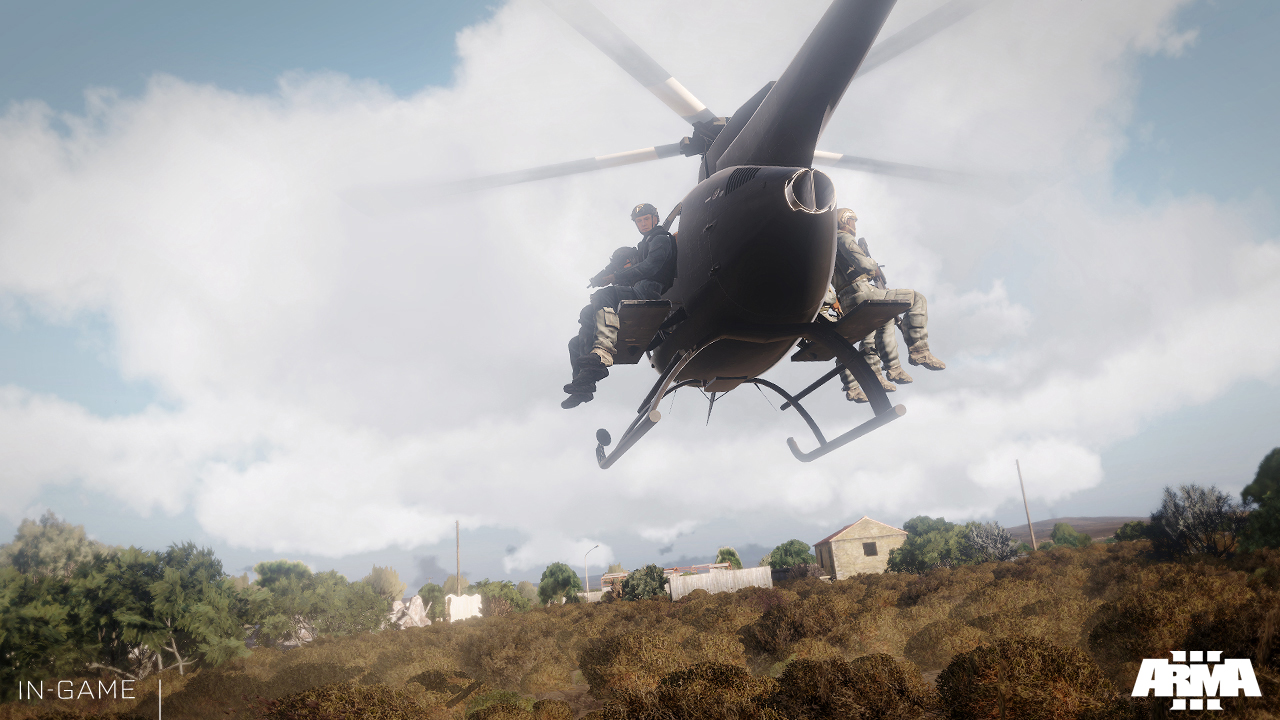 ArmA 3 Helicopter Practice
Collection by
[SG-X] Radar11x
This is collection of missions I have made to help players practice helicopter flight in ArmA 3. (this collection is a work in progress I will add to it as I make more missions)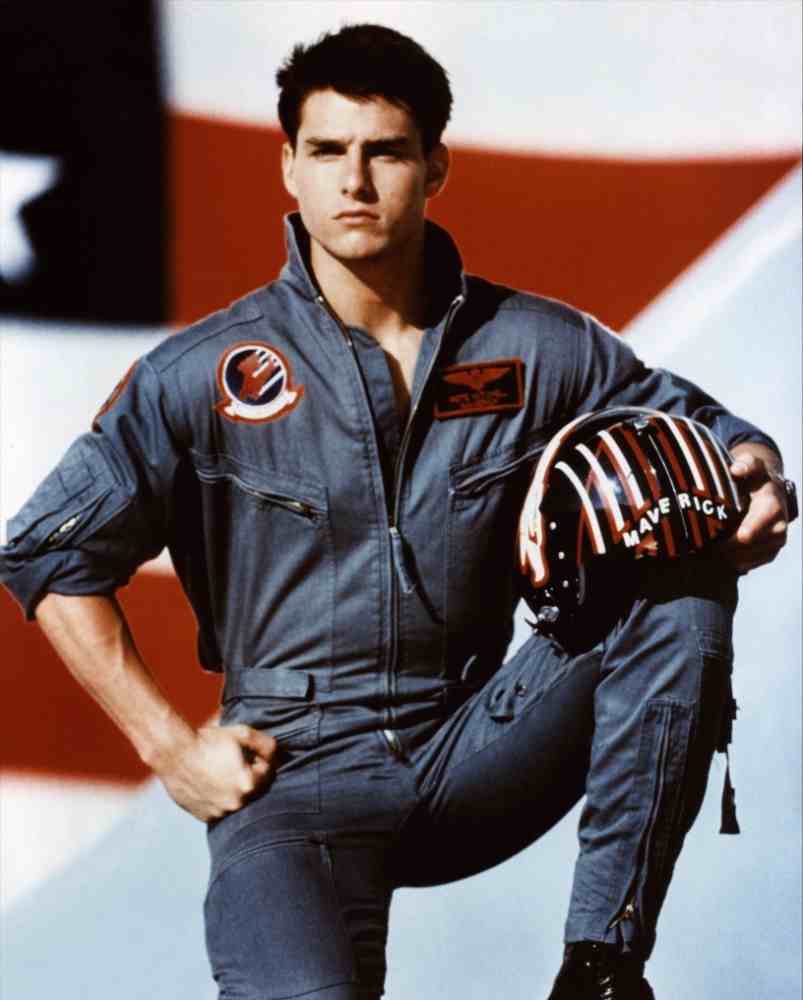 Top Gun Collection
Collection by
Ripper
Top Gun Collection featuring vanilla version & modded versions of the Top Gun dogfighting mission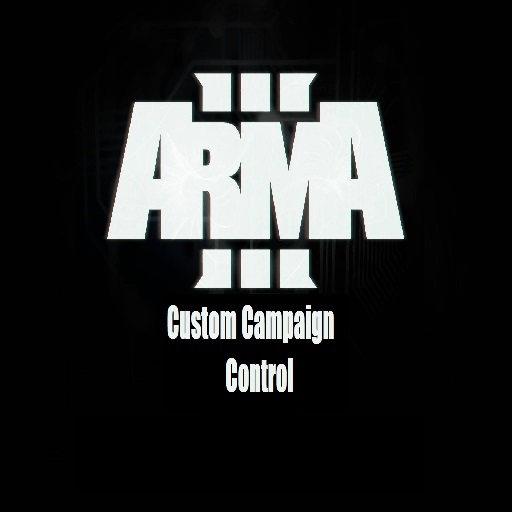 Arma 3 Campaign: Control
Collection by
Panicsferd
A collection of my singleplayer missions that are a part of my custom arma 3 campaign called Control. All the content in this collection goes together and you will need to subscribe to all of them in order to get the most out of the story. Download Full

Army of the Czech Republic A3 - mission series by Outlawz7
Collection by
Outlawz7
My missions for the excellent Army of the Czech Republic A3 addon. REQUIRED ADDONS: http://forums.bistudio.com/showthread.php?182688-Army-of-the-Czech-Republic-A3-ACR_A3 http://forums.bistudio.com/showthread.php?167522-ASDG-Joint-Rails http://www.rhs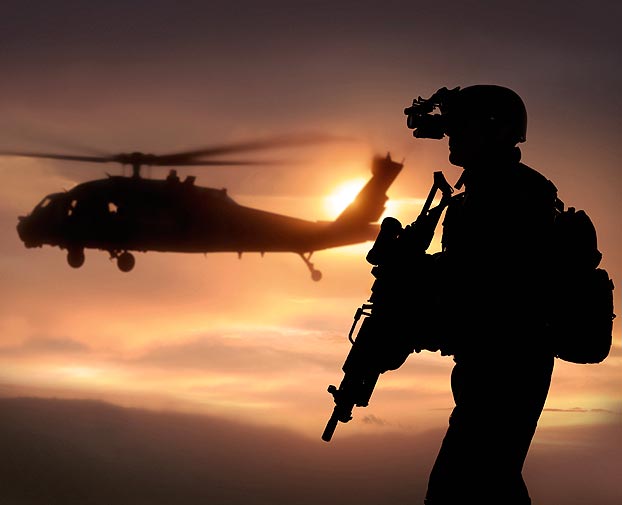 Task Force Angel
Collection by
ltdanthomas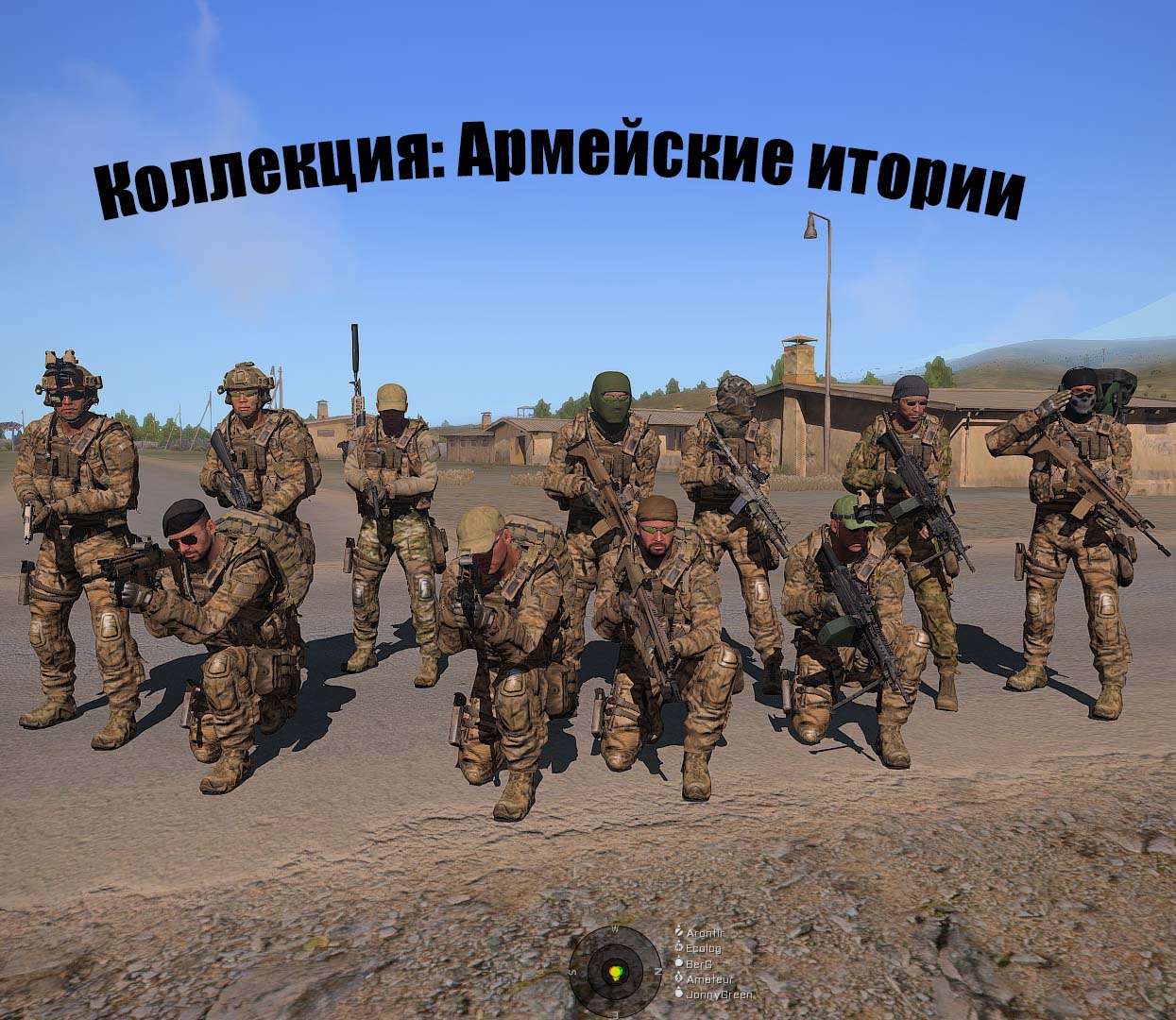 Коллекция: Армейские будни
Collection by
Steofan
Миссии для взвода ARMA 3 "Армейские будни" созданые для совместных игры любителей серьезной игры в ARMA 3. Для комфортной игры и простоты мы используем минимальный пак аддонов, в котором содержится только самое необходимое. Наше сообщество молодое,


Arma 3 - Operation Cold Rising
Collection by
OksmanTV
Operation Cold Rising for Arma 3. Collection of all the missions until a complete campaign can be released.

Whiplash Infantry Missions
Collection by
Whiplash
This is the collection of all my Infantry based missions. Follow me on: * Steam Workshop :http://steamcommunity.com/id/TheLastWhiplash/myworkshopfiles/?appid=107410b * Twitch :http://www.twitch.tv/psk_whiplash * Twitter :https://twitter.com/Whiplash

Tier-1 and Special Ops Realism Missions by EGW
Collection by
EpicGoldenWarrior
Welcome to my Realism Mission Collection! Here you will find mostly my special [Tier-1] elite missions! Other great coop missions of mine will also be thrown in here too. Up to 10 player coop capability.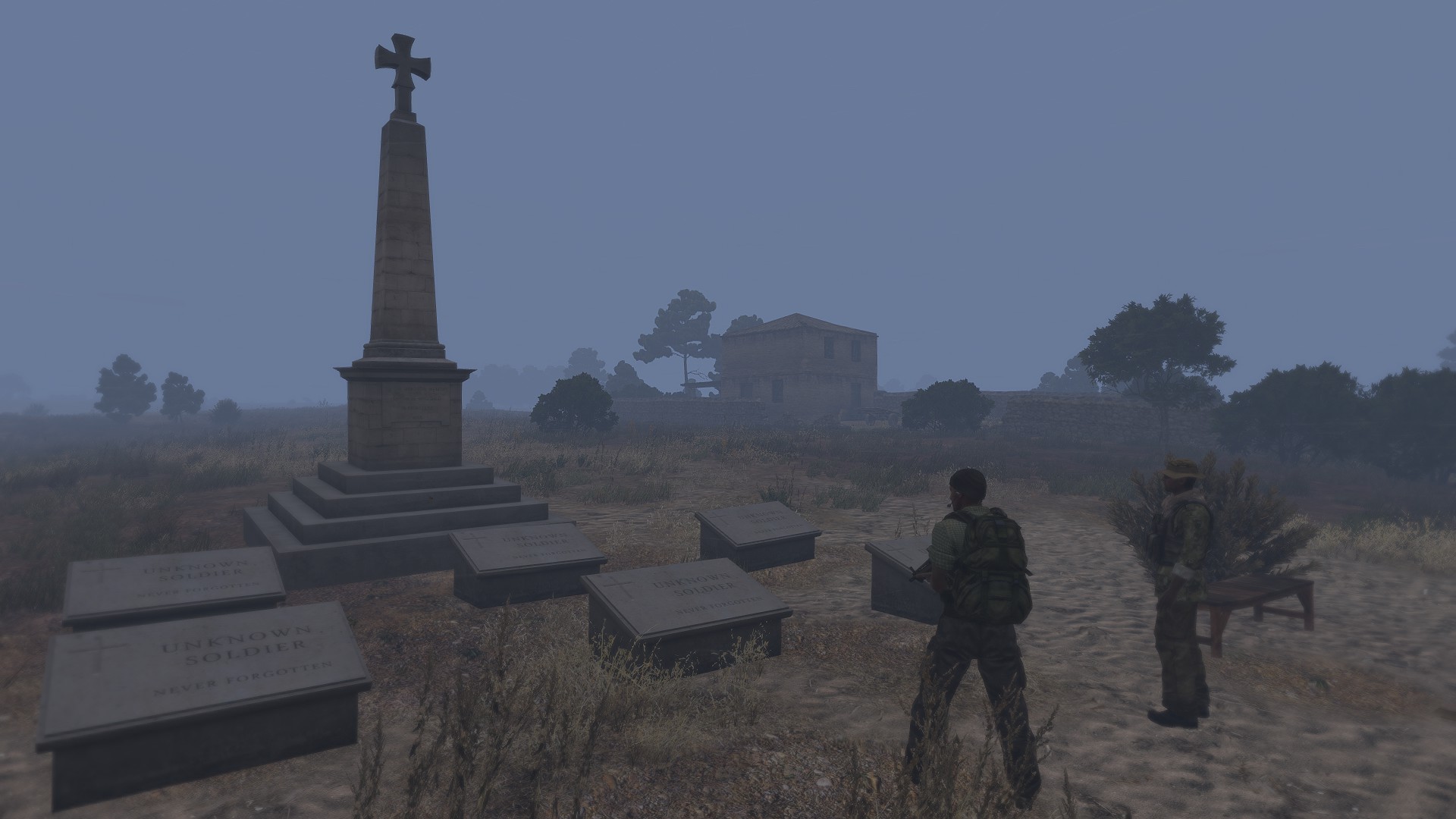 Brief Lives
Collection by
Se'Kara
Andros Rhodocanakis has been pushed around by the invading CSAT forces for too long. Follow his story as he takes back first his home, then his island. Take control of Andros in this series of SP squad-based missions with a focus on guerilla tactics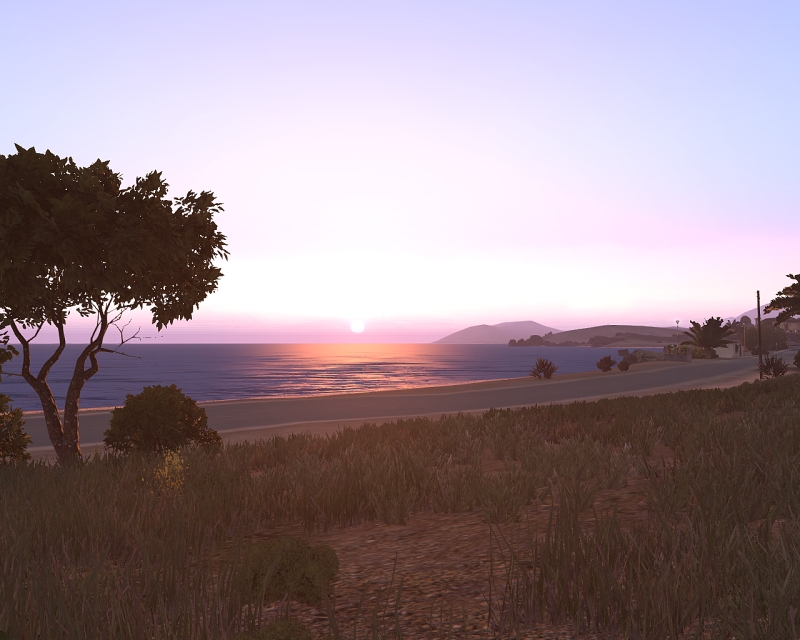 Standardized Missions
Collection by
papy.rabbit.08
What Arma 3 SP missions should look like according to me. Without bug is the most important I think!

The Dawn of the New Altis Republic
Collection by
ALIAScartoons
My ArmA 3 hardcore campaign for 15 players. Features: * No respawn * Most ARMA maps * Psycho's aid system fixed by Alwarren * JIP compatible * Great atmosphere and visual effects Mods Required: • CUP mod (Community Upgrade Project – Weapons)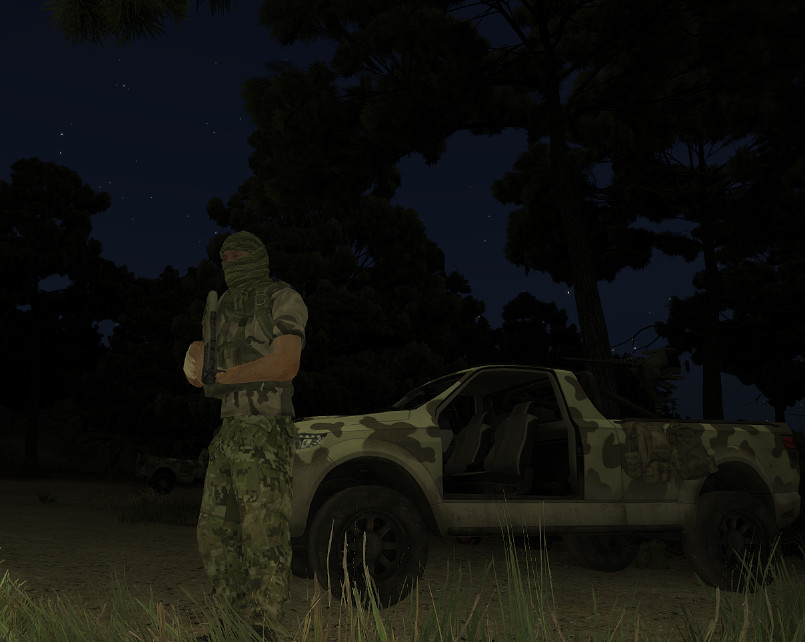 Altis Resistance
Collection by
Traedis
This will be a series of story based missions. Both short and long, single player and co-op. The first mission is out!

PMC Versus mission pack #4: Oriens [SP/CO-10]
Collection by
Fuiba
April 2003. Political tensions seasoned with the occasional armed incident have been mounting up in the Podagorsk peninsula in south-eastern Moldova for the last two years. The consensus in the region is that the US government and the West-European medi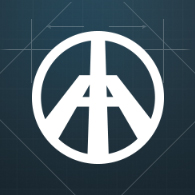 Make Arma Not War - Entries
Collection by
Make Arma Not War
Official collection of Make Arma Not War contest entries. Not all entries are on Steam Workshop. Full list of all entries at http://makearmanotwar.com/entries.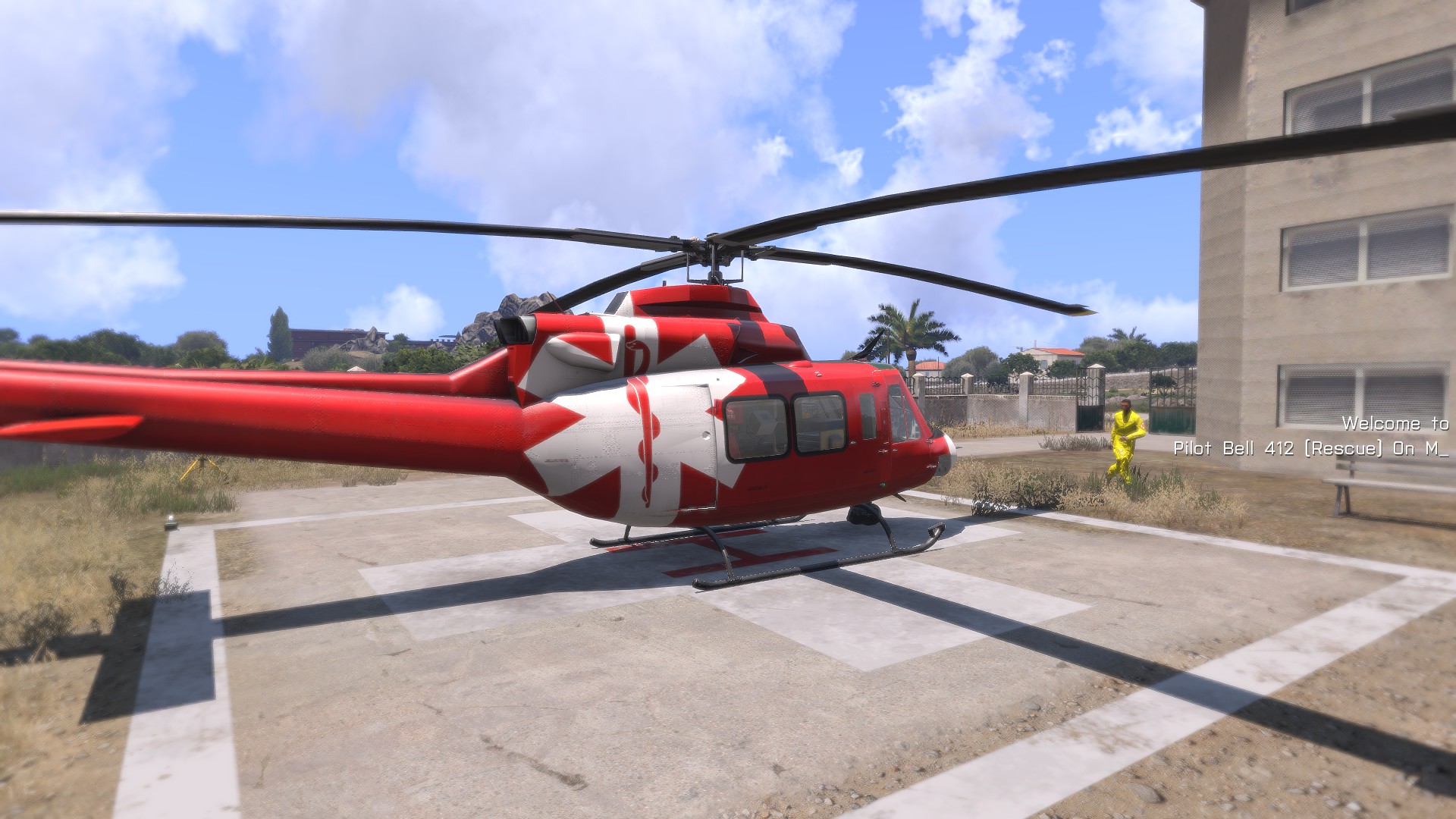 Rescue Pilot Series
Collection by
RobJ
All the rescue missions playlist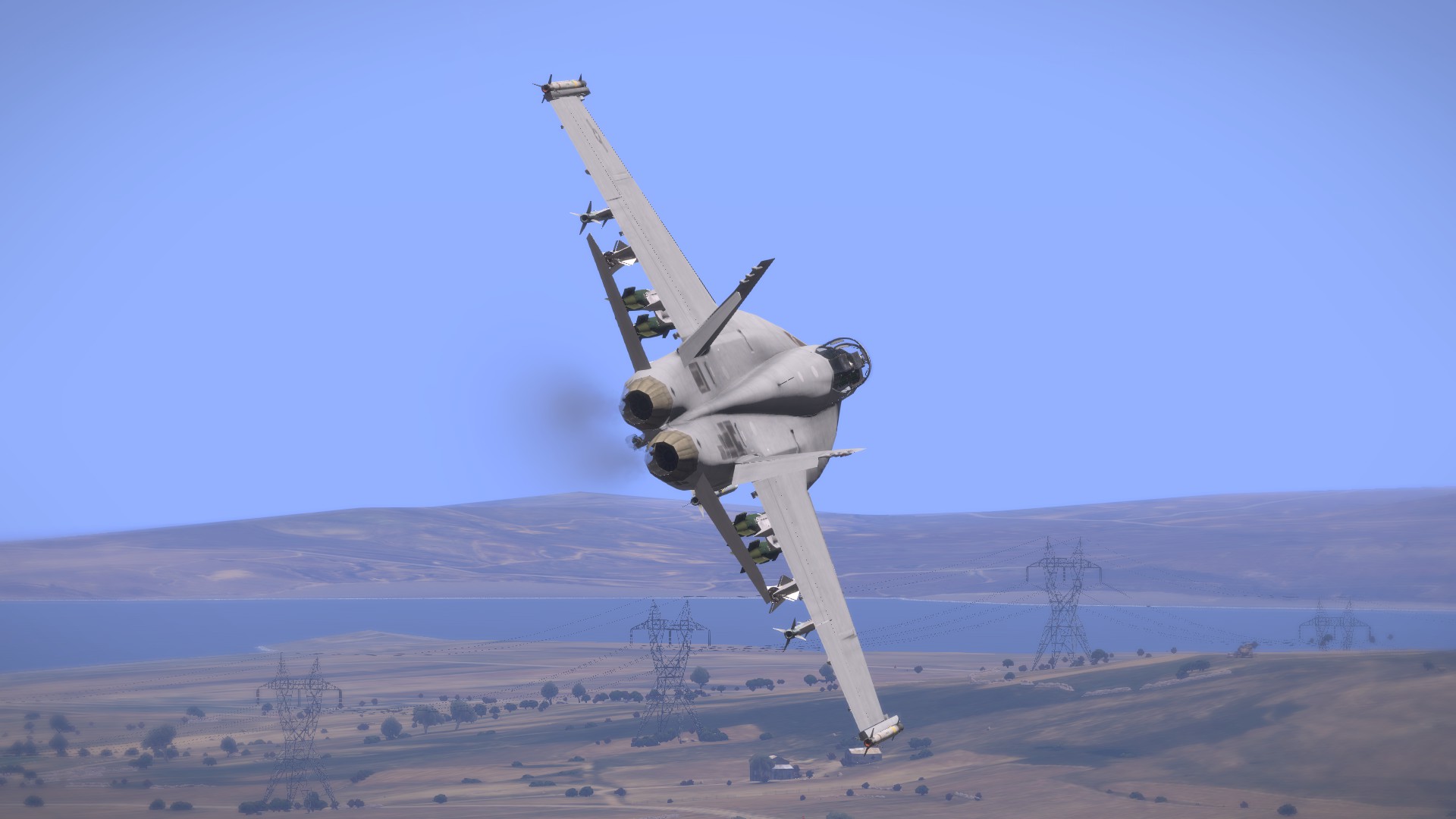 Air Missons
Collection by
Whiplash
Collection of air missions out there , most of them are mine but i've choose some that i realy like out there on the workshop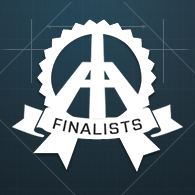 Make Arma Not War - Finalists
Collection by
Make Arma Not War
Official collection of Make Arma Not War contest finalists. Not all finalists are on Steam Workshop. Full list of finalists at http://makearmanotwar.com/entries/finalists.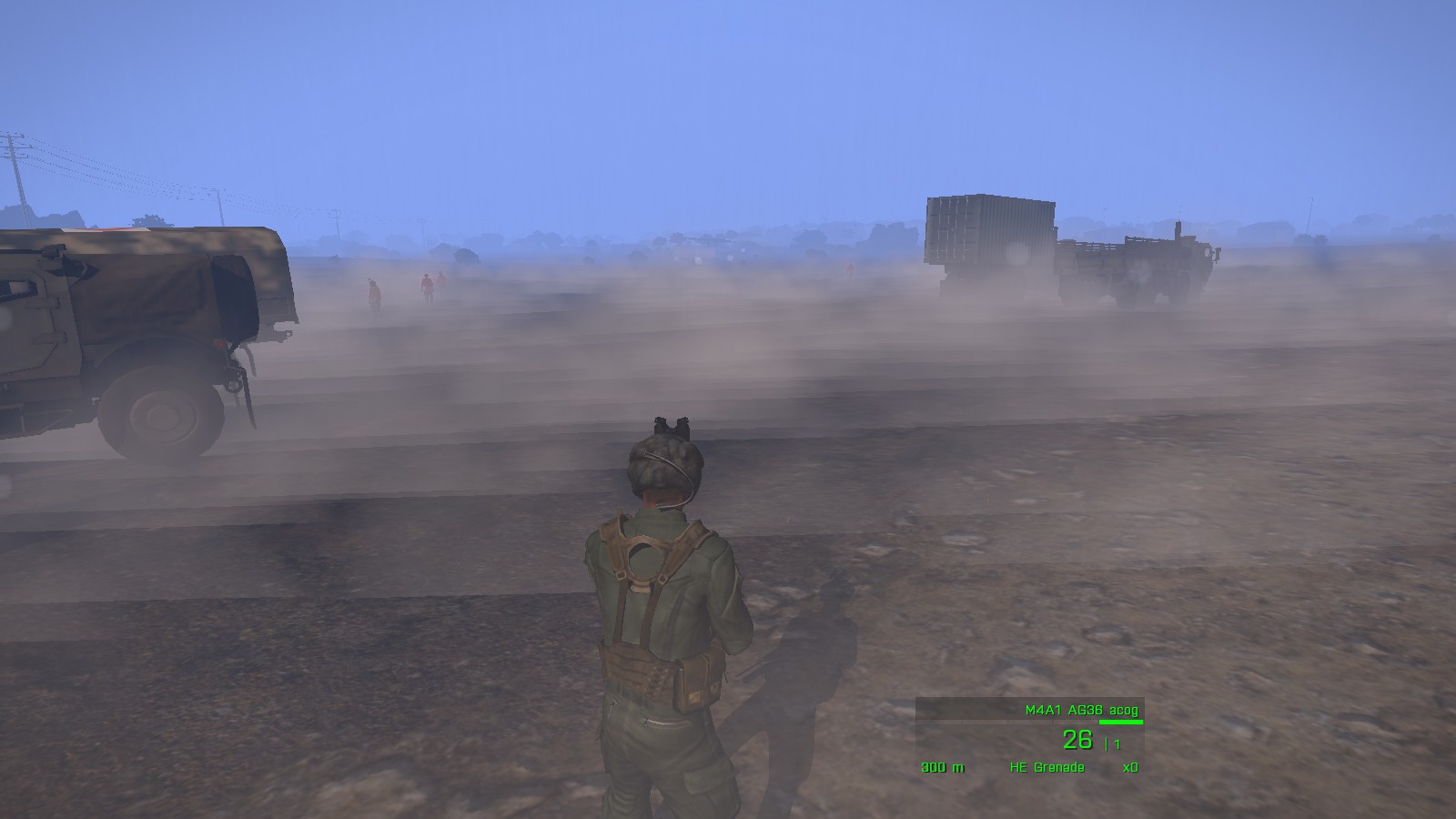 Zombie Hunter pack
Collection by
Don Daimen
a collection of all the zombie hunte missions a MP mission and some SP missions a normal and overkill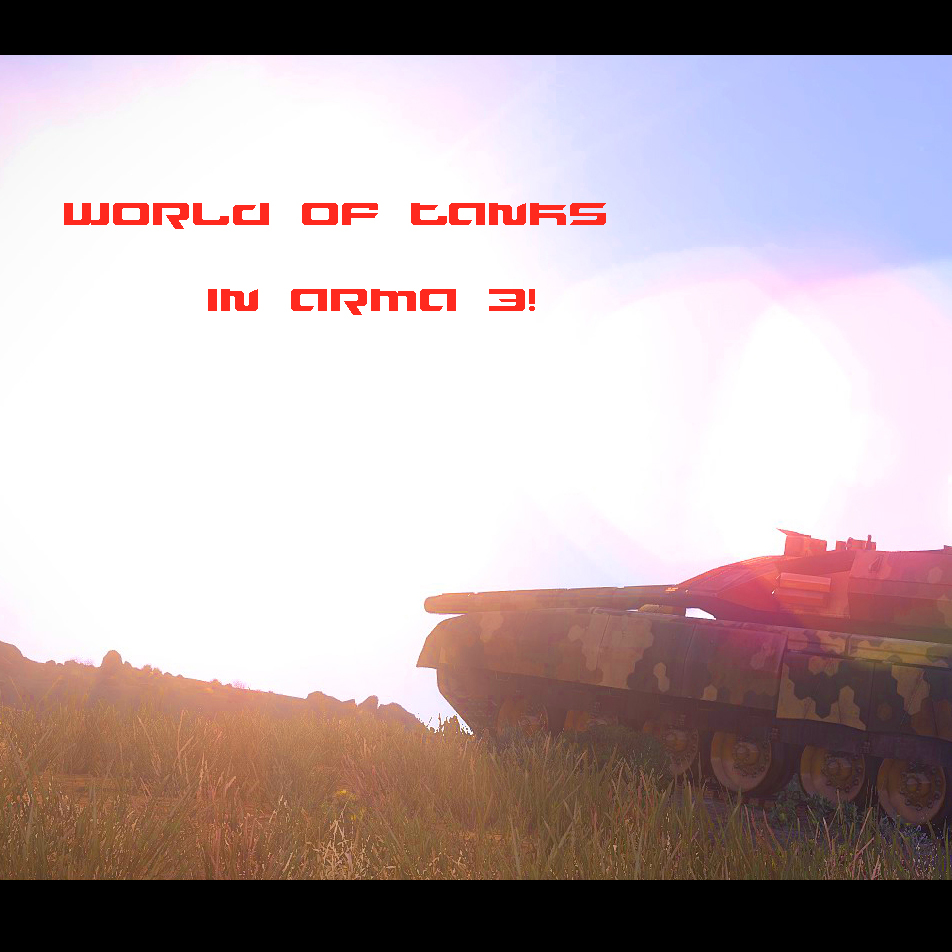 World of Tanks! + War Thunder! in Arma 3!
Collection by
masterevan27
THIS COLLECTION CONTAINS: "World of Tanks! In Arma 3 Full" -- Most Current Version "World of Tanks! In Arma 3 Vanilla Assets" -- Up to Date Version but Without Added Mods "World of Tanks! In Arma 3 Full 2v2" -- Separate Map File For 2v2 Styled-Tank-Warf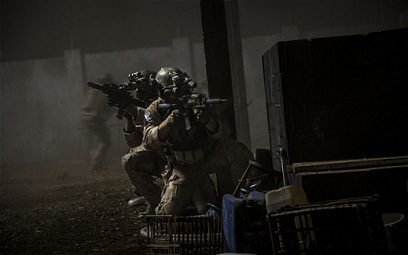 My Missions by Kaelzifer
Collection by
Kaelzifer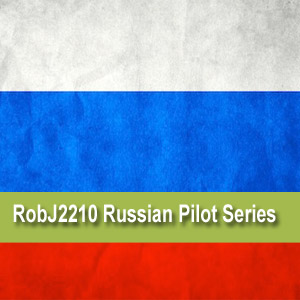 Russian Pilot Series
Collection by
RobJ
These are all of my russian made aircraft that i have done missions for.

Arma 3 Mods enchncement package
Collection by
bwf1975
Collection of mods that enhance arma 3, and missions for multiple players. Please rate all mod authors if you enjoy there work, as i did not create any of this content.

Sabre's Addons
Collection by
[Dust]Sabre
Collection of my addons - Have fun!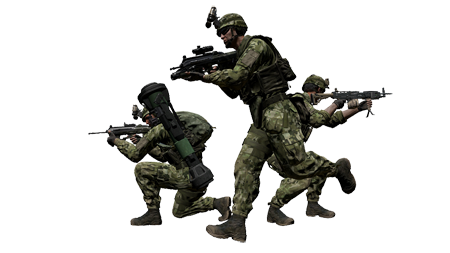 Best Co-op Missions - Ultimate Collection
Collection by
Inlesco
This collection lists the BEST Arma 3 coop missions which are stable and enjoyable to play. All included missions have been properly tested, [definitely] finished by either Comrades in Arms (www.ciahome.net) or other smaller / bigger co-op focused group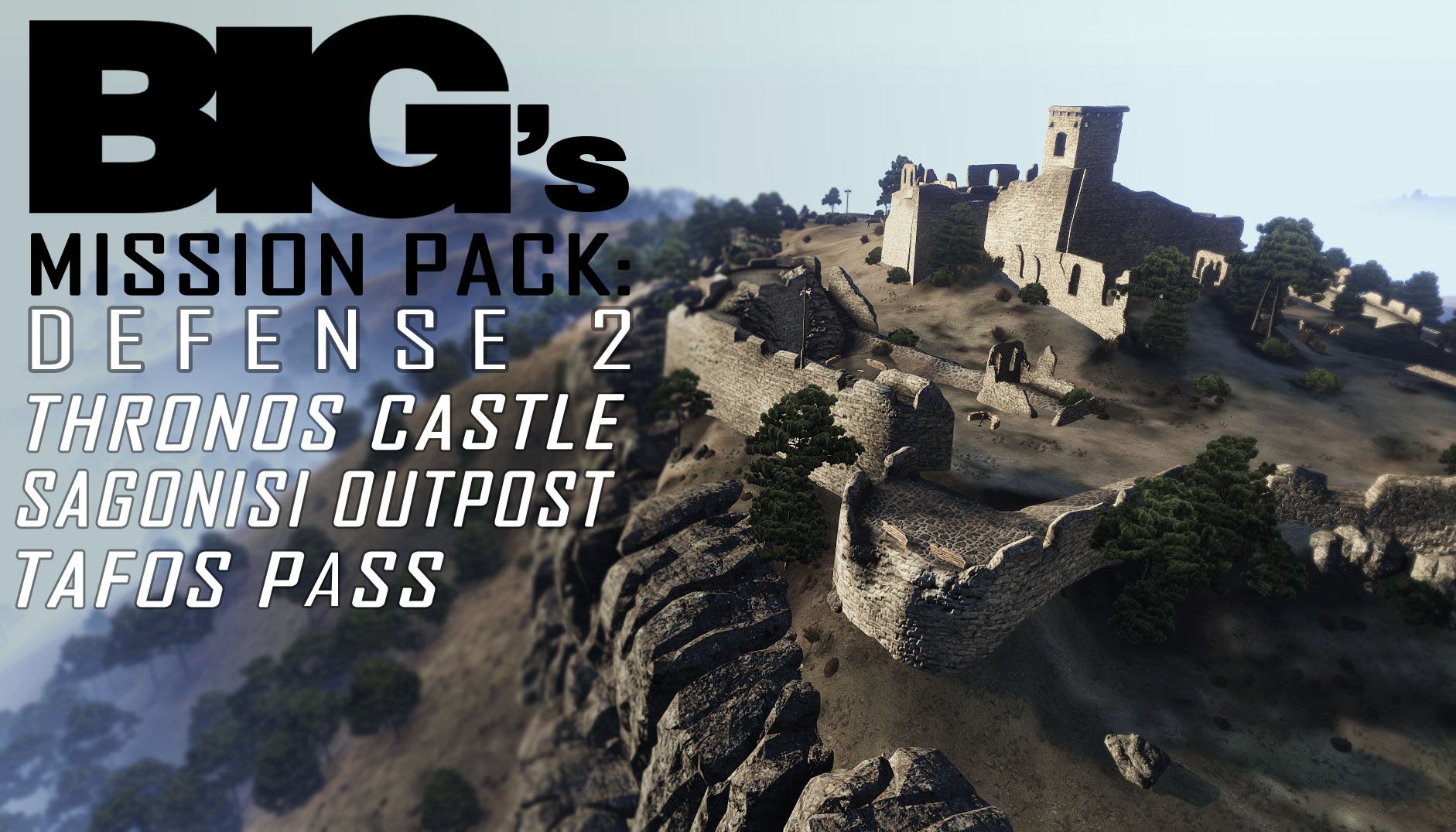 Big's Defense Mission Pack 2
Collection by
bigboom247
General Objective: Hold your position and fight off waves of attacking enemies. Survive long enough to call for EVAC. - These scenarios are a redesign of the COOP Defense missions included in the game and are intended to work in company with the origin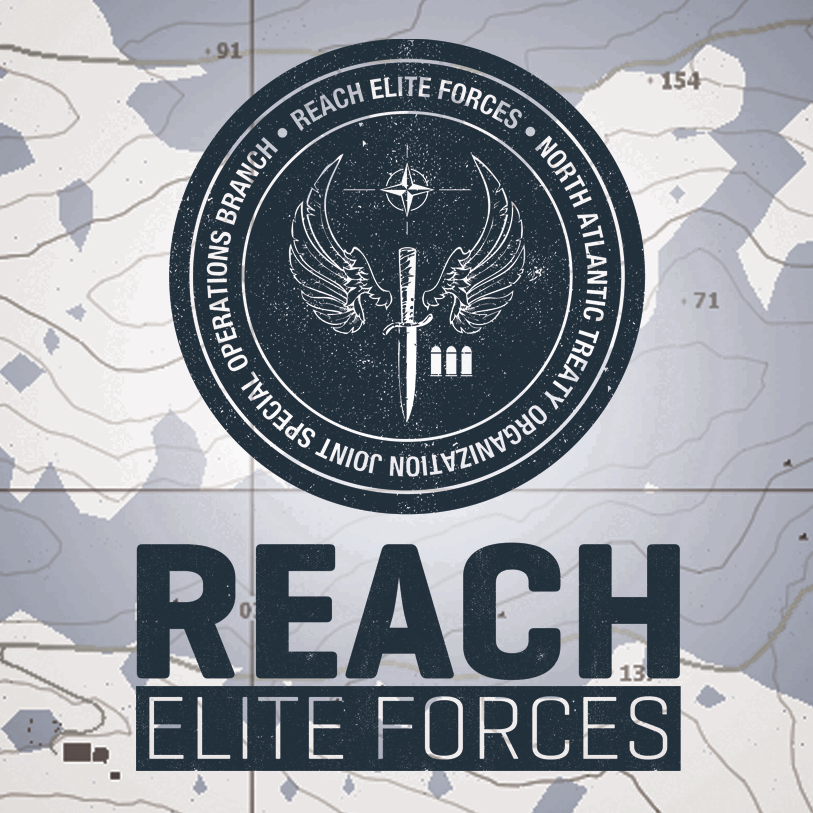 Reach Elite Forces Official Operations
Collection by
autumn
This collects all the Reach Elite Forces Operations that make up our unique Campaign beginning on Stratis and continuing on Altis over the coming months. Every time we release a new Operation from one of our dynamic Campaigns it will join this collection.

CH Coop Pack
Collection by
Mateck
Coop mission pack developed by Crazy Hussars team. Scenarios are designed for small group of players. Join-in-progress friendly. Tested on a local host by a group of 4-6 players communicating via Team Speak.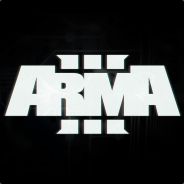 Сборник co-op миссий
Collection by
Snayper-007
Сборник миссий для совместного прохождения группы - http://steamcommunity.com/groups/RUARMA3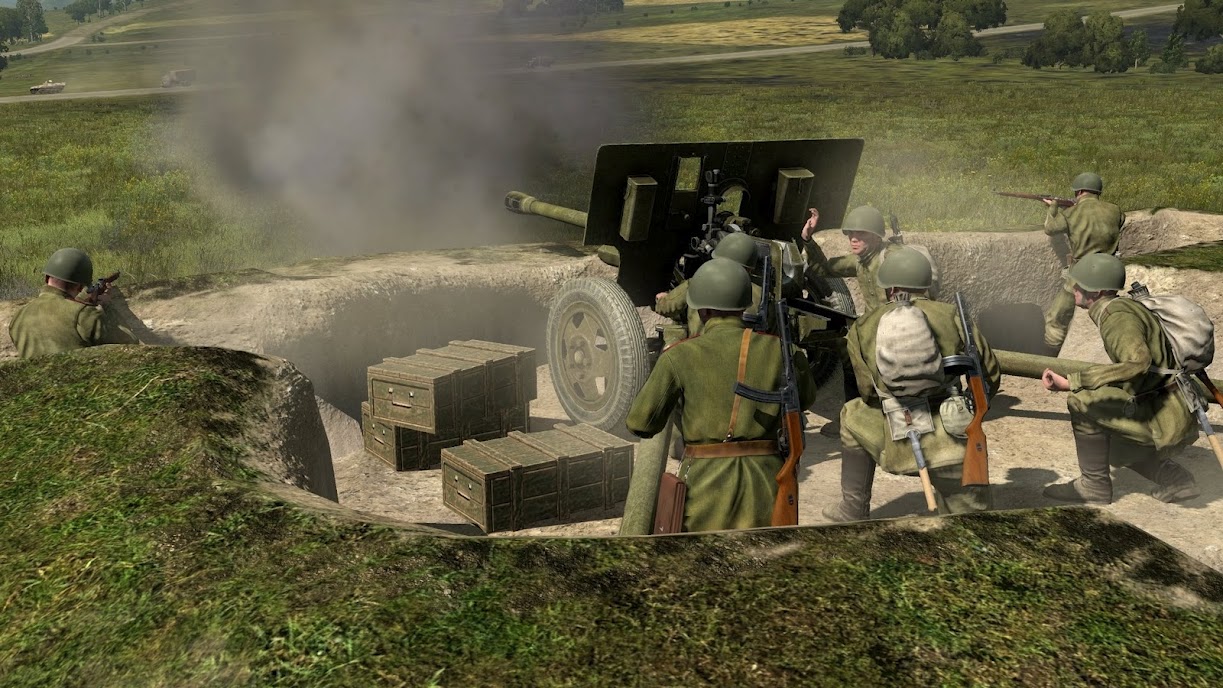 Chief's Iron Front In Arma 3 SP/Coop Collection
Collection by
the_chief1969
A collection that consists of my Iron Front in Arma 3 coop/SP server friendly missions that also utilise the high command, artillery support and Zeus DLC for the mission admin role.