Showing 61-90 of 1,701 entries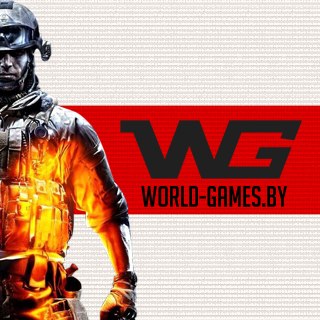 Сборник русскоязычных модов
Collection by
Snayper-007
В этом сборнике будут все миссии в которых есть русский язык.

Sabre Commandos
Collection by
ALPHADOG789
You play as a soldier named Caesar, the leader of a newly formed commando team called Sabre. The Team is comprised of effective, highly skilled, heavily trained, and intelligent individuals hand picked by NATO High Command. Embark on a campaign of immersi...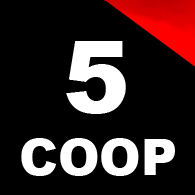 Coop 5 - Cooperativ scenarios with 5 Playerslots (NEW !!!)
Collection by
Koljaiczek
Here you can find a collection of quality coop scenarios for 5 Players! - only quality scenarios (Briefing and comprehensible Missiontasks, NO MODS, no grave bugs ...) - 5 Player support You are up to 5 Players and don't want to browse 2500 scenario...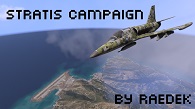 Stratis Campaign
Collection by
Gen. G. Hammond
My own campaign i work on for Arma 3. I'd like to make it whole but it will take some time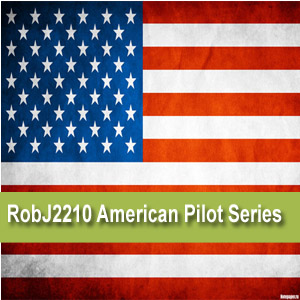 American Pilot Series
Collection by
RobJ
These are all the missions i have made that have american built aircraft in them.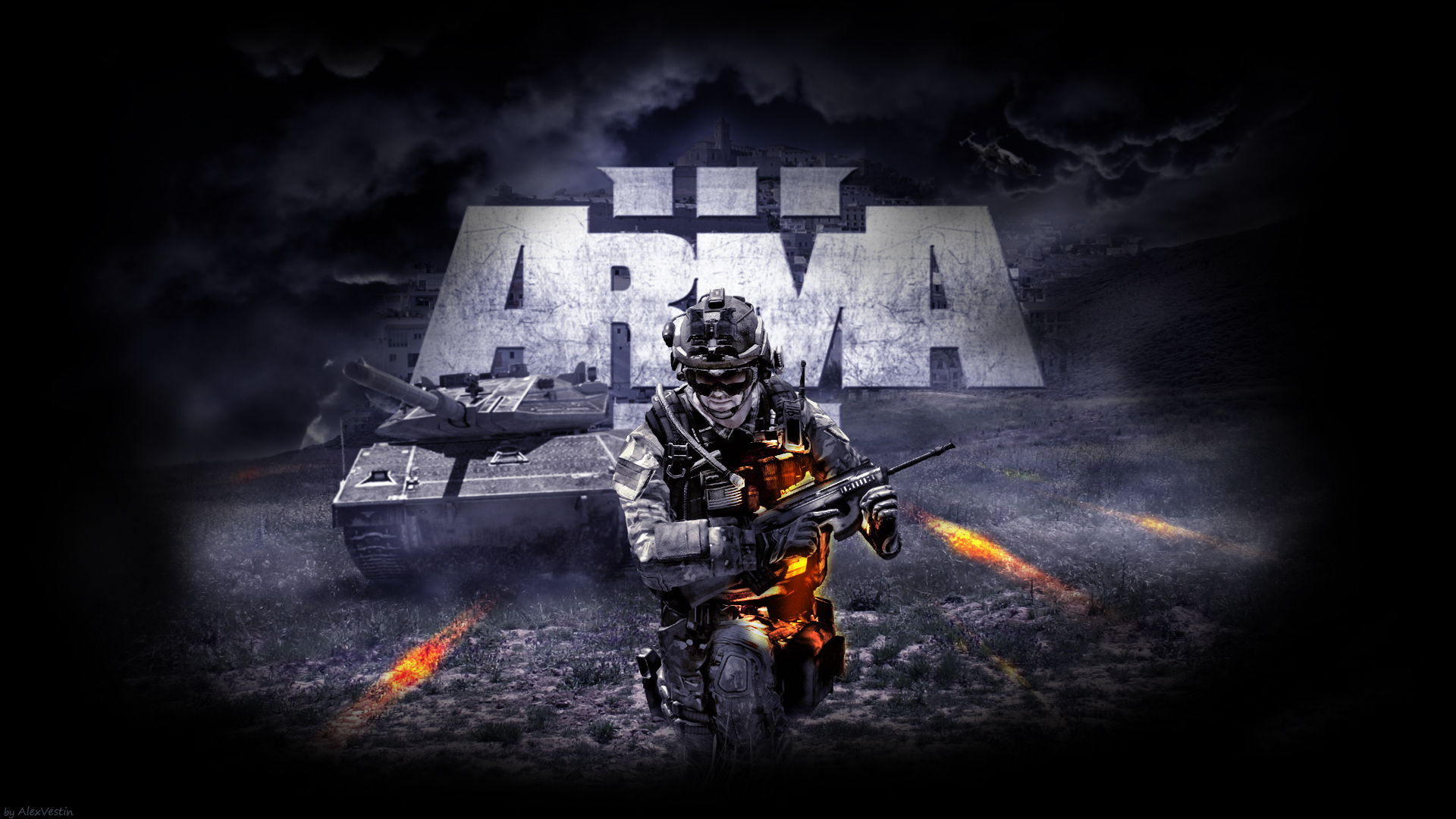 Great Single Player Missions for Arma 3 (Infantry based mainly).
Collection by
Dale
As the title says, in this collection you will find all the Single Player missions I feel are worth going into this collection and are extremely fun to play. All of the missions will be Infantry based mainly. Vehicles may have to be used depending on ...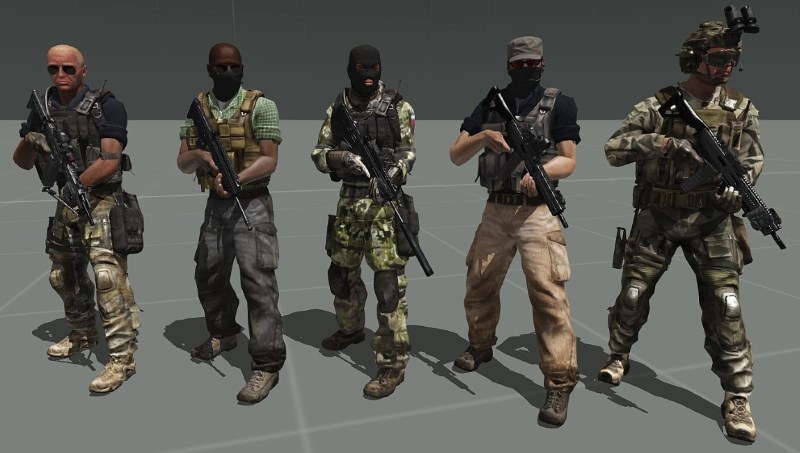 Missing Units By Sparfell
Collection by
Sparfell
My addon adds various new units created with vanilla weapons, equipements and textures (no other addons required). New units and vehicles can be found in the editor as far as new groups corresponding to. The mod is traduced in english and french with E...

Deliverance
Collection by
[CZ]Sarge
Deliverance is a story-based Single player campaign, in which we try to demonstrate on the example of the republic of Altis, a small country how far racial discrimination and hate can escalate to. The player will have the chance to get to know the problem...

ARMSCor
Collection by
PetraCephas
ARMSCor is a ARMA 3 (PC Game) mod that include Southern African military equipment, both locally developed and license build from 1966 to 2035.

Fallout Survival Trilogy
Collection by
Brown
All three of the popular Fallout Survival Missions on ArmA 3. The first two are set in Stratis with the singleplayer based around 4 hours before the nuclear apocalypse and follows your character, a helicopter pilot trying to survive in the dangerous nucle...

Zeus for All in Arma Terrain Pack
Collection by
Sasha
Requirements: * All in Arma Terrain Pack (AiA TP) - http://forums.bistudio.com/showthread.php?182072-All-in-Arma-Terrain-Pack-%28AiA-TP%29-A1-A2-OA-terrains-from-BI-in-A3 This is a collection of map adaptations for Zeus Game Master mode. I used the ZG...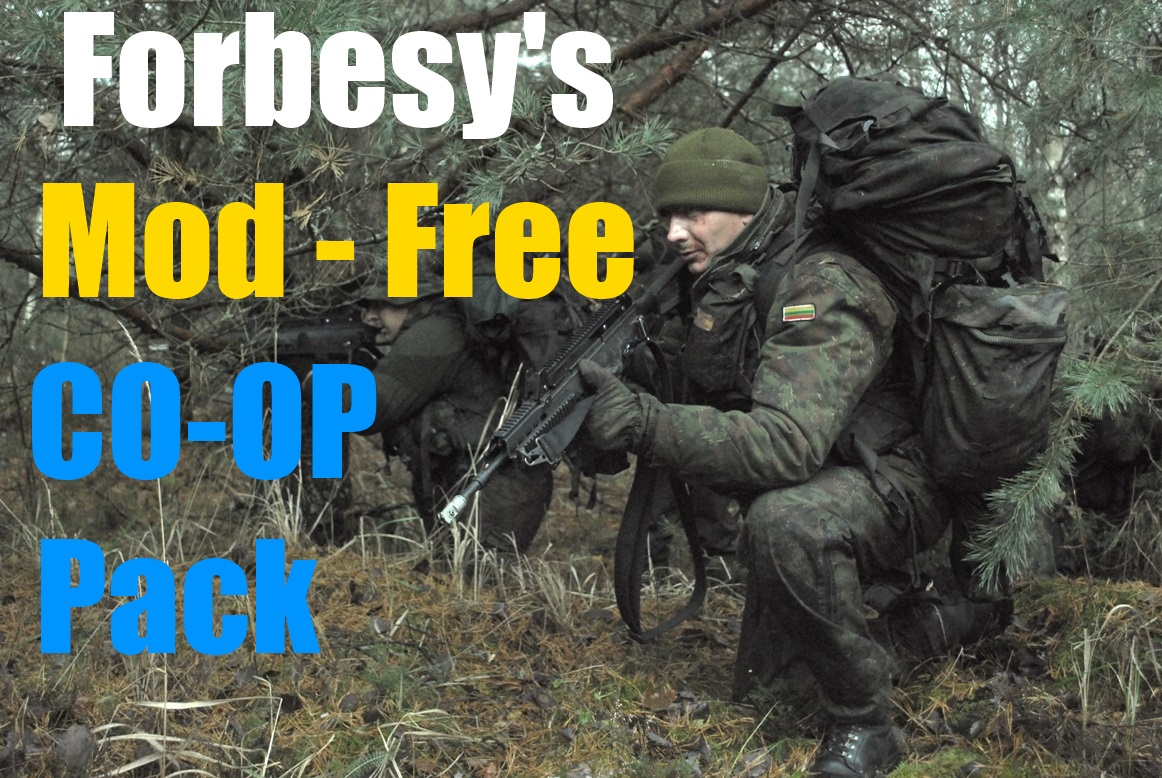 Forbesy's Mod Free (SP/COOP) Pack ~ Excellent FPS
Collection by
~Forbesy
A Collection of SP/COOP Missions created by myself that do not require mods of any kind to play, all missions have excellent Frames per Second. Will be updated Daily/Weekly!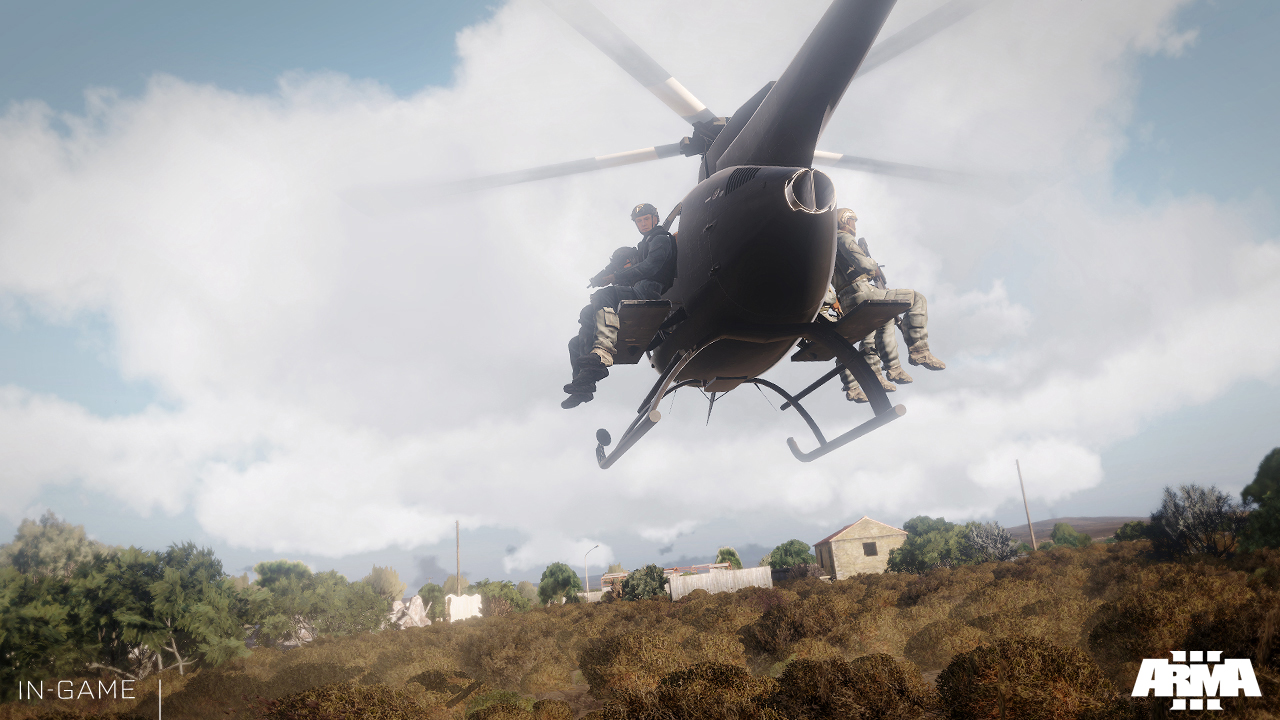 ArmA 3 Helicopter Practice
Collection by
[SG-X] Radar11x
This is collection of missions I have made to help players practice helicopter flight in ArmA 3. (this collection is a work in progress I will add to it as I make more missions)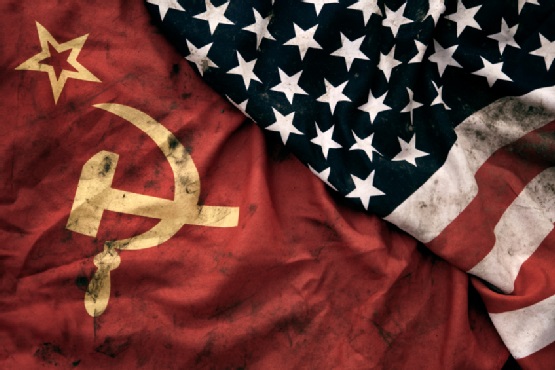 Czechoslovakian Spring
Collection by
killjoy
Chezoslovakia, March, 1987. After 2 weeks of heavy fighting along the East/West German border, NATO has routed the Soviet 22nd Army. What is left of the 19th Guards Mechanized Brigade has fallen back into Soviet occupied Czechoslovakia, and has taken u...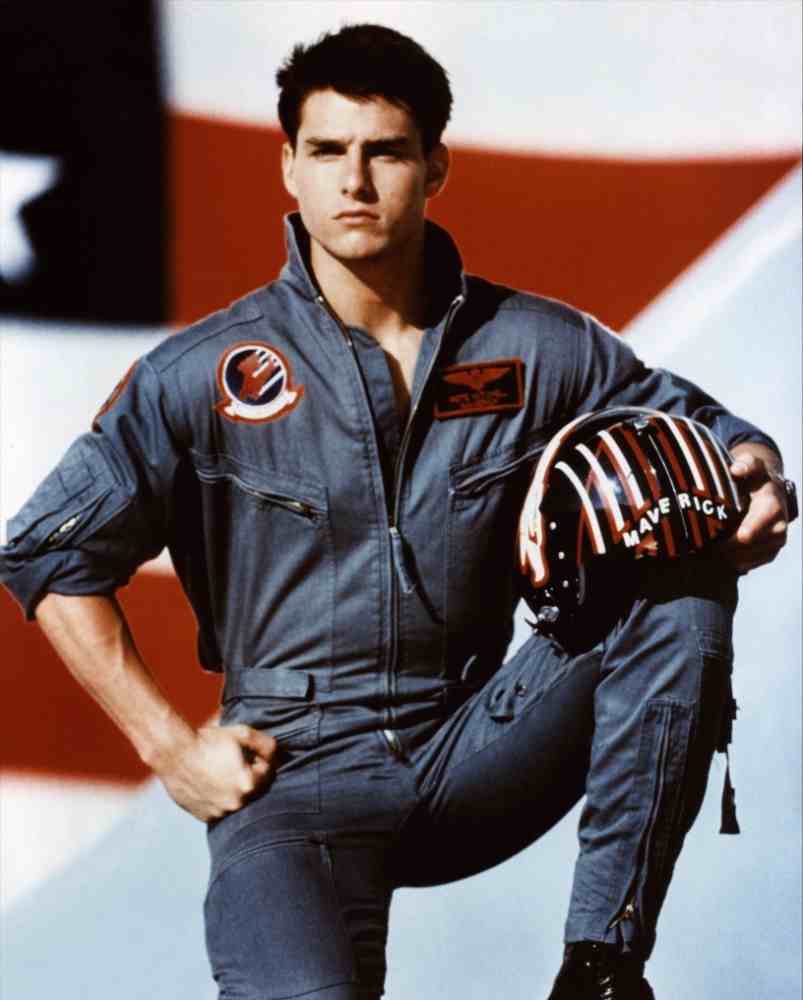 Top Gun Collection
Collection by
Ripper
Top Gun Collection featuring vanilla version & modded versions of the Top Gun dogfighting mission

FHQ Coop Pack #1 (Vanilla Arma 3)
Collection by
Varanon
FHQ created Coop/SP missions for Vanilla Arma 3 For server admins: These missions are available as "unnamed" missions with standard naming sceme on Armaholic at http://www.armaholic.com/page.php?id=23515 Also, check out FHQ COOP Pack #2 (http://stea...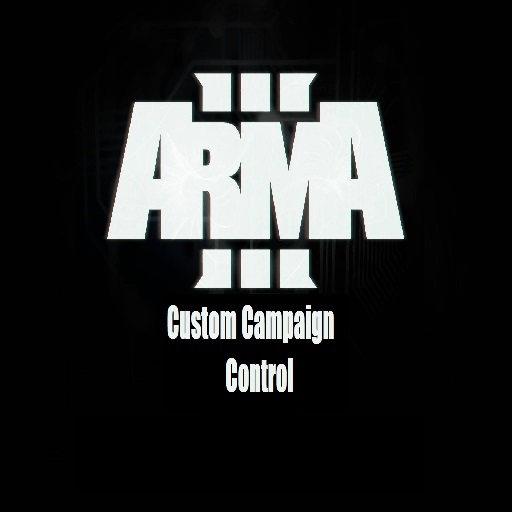 Arma 3 Campaign: Control
Collection by
Panicsferd
A collection of my singleplayer missions that are a part of my custom arma 3 campaign called Control. All the content in this collection goes together and you will need to subscribe to all of them in order to get the most out of the story. Download Ful...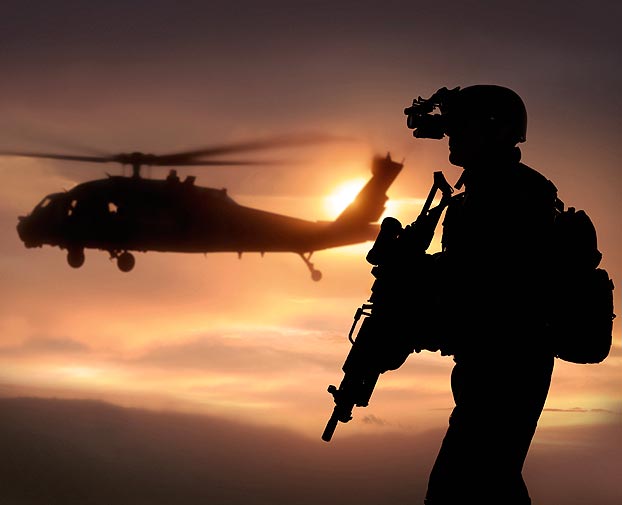 Task Force Angel
Collection by
ltdanthomas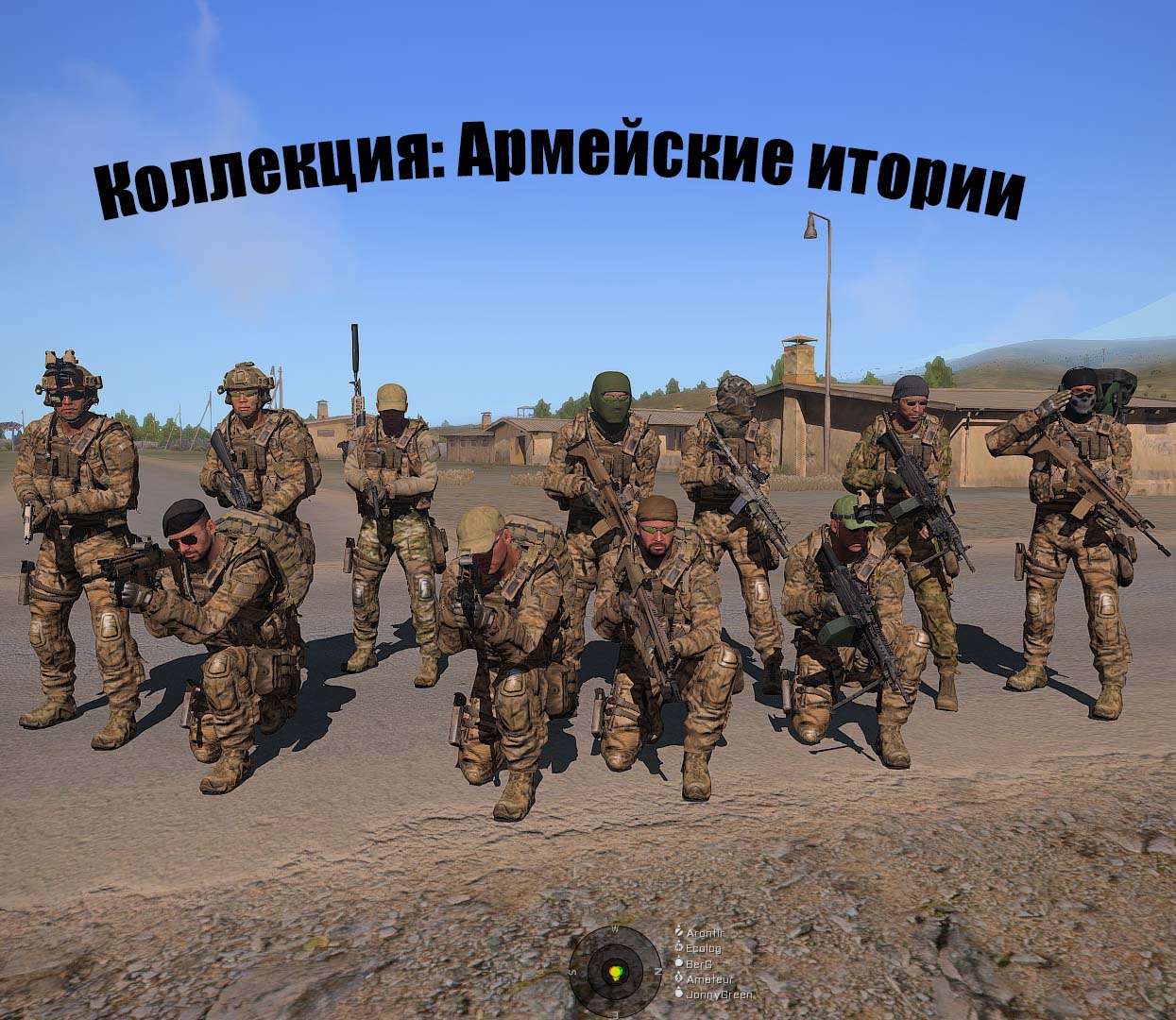 Коллекция: Армейские будни
Collection by
Steofan
...

Ground Vehicle Commander Series
Collection by
RobJ
Ground Vehicle Commander Series

Army of the Czech Republic A3 - mission series by Outlawz7
Collection by
Outlawz7
My missions for the excellent Army of the Czech Republic A3 addon. REQUIRED ADDONS: http://forums.bistudio.com/showthread.php?182688-Army-of-the-Czech-Republic-A3-ACR_A3 http://forums.bistudio.com/showthread.php?167522-ASDG-Joint-Rails http://www.rh...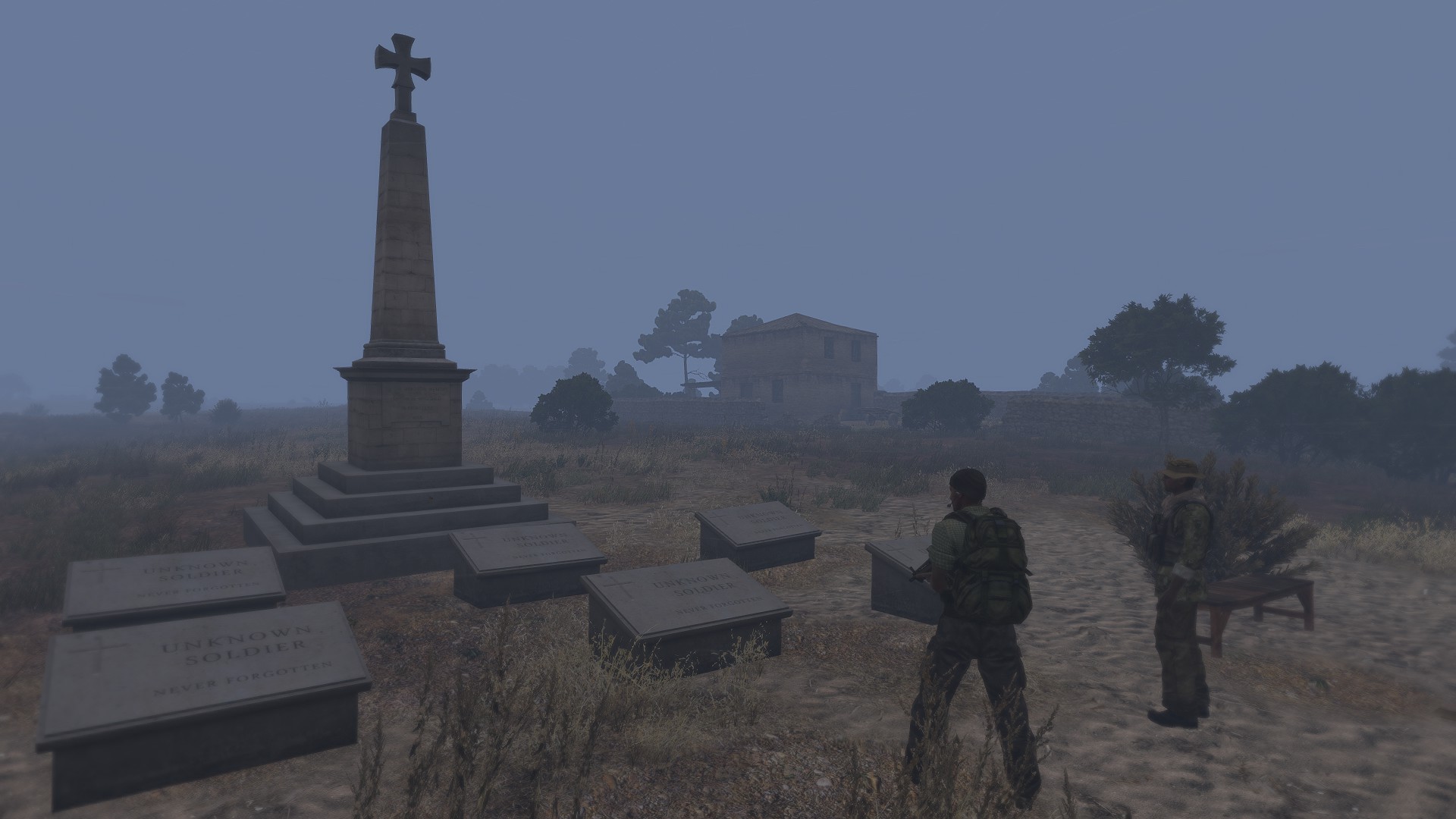 Brief Lives
Collection by
Se'Kara
Andros Rhodocanakis has been pushed around by the invading CSAT forces for too long. Follow his story as he takes back first his home, then his island. Take control of Andros in this series of SP squad-based missions with a focus on guerilla tactics...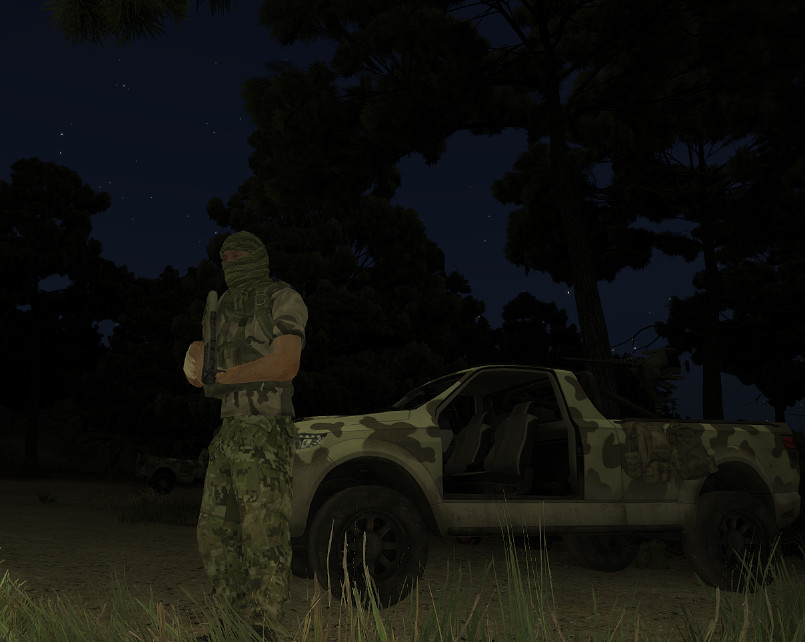 Altis Resistance
Collection by
Traedis
This will be a series of story based missions. Both short and long, single player and co-op. The first mission is out!


Arma 3 - Operation Cold Rising
Collection by
OksmanTV
Operation Cold Rising for Arma 3. Collection of all the missions until a complete campaign can be released.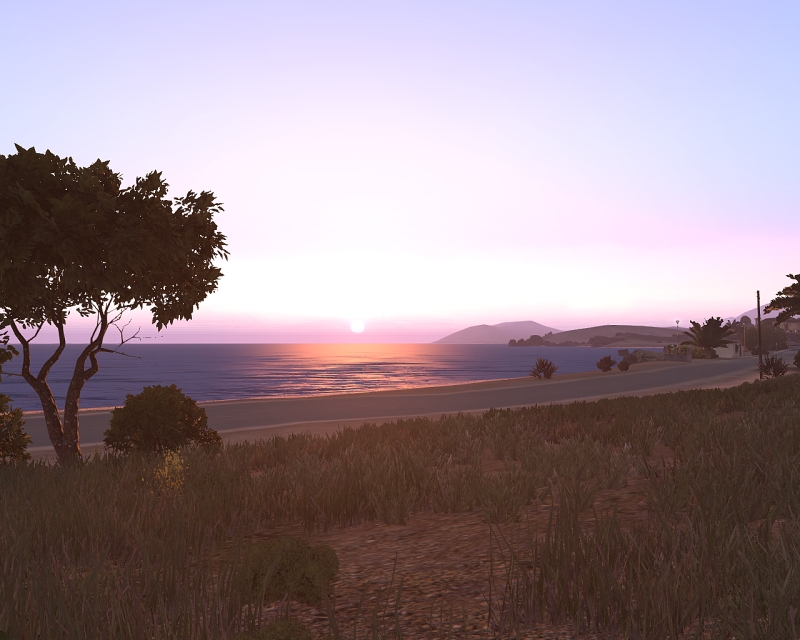 Standardized Missions
Collection by
papy.rabbit.08
What Arma 3 SP missions should look like according to me. Without bug is the most important I think!

PMC Versus mission pack #4: Oriens [SP/CO-10]
Collection by
Fuiba
April 2003. Political tensions seasoned with the occasional armed incident have been mounting up in the Podagorsk peninsula in south-eastern Moldova for the last two years. The consensus in the region is that the US government and the West-European med...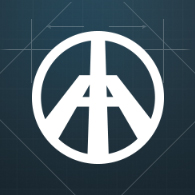 Make Arma Not War - Entries
Collection by
Make Arma Not War
Official collection of Make Arma Not War contest entries. Not all entries are on Steam Workshop. Full list of all entries at http://makearmanotwar.com/entries.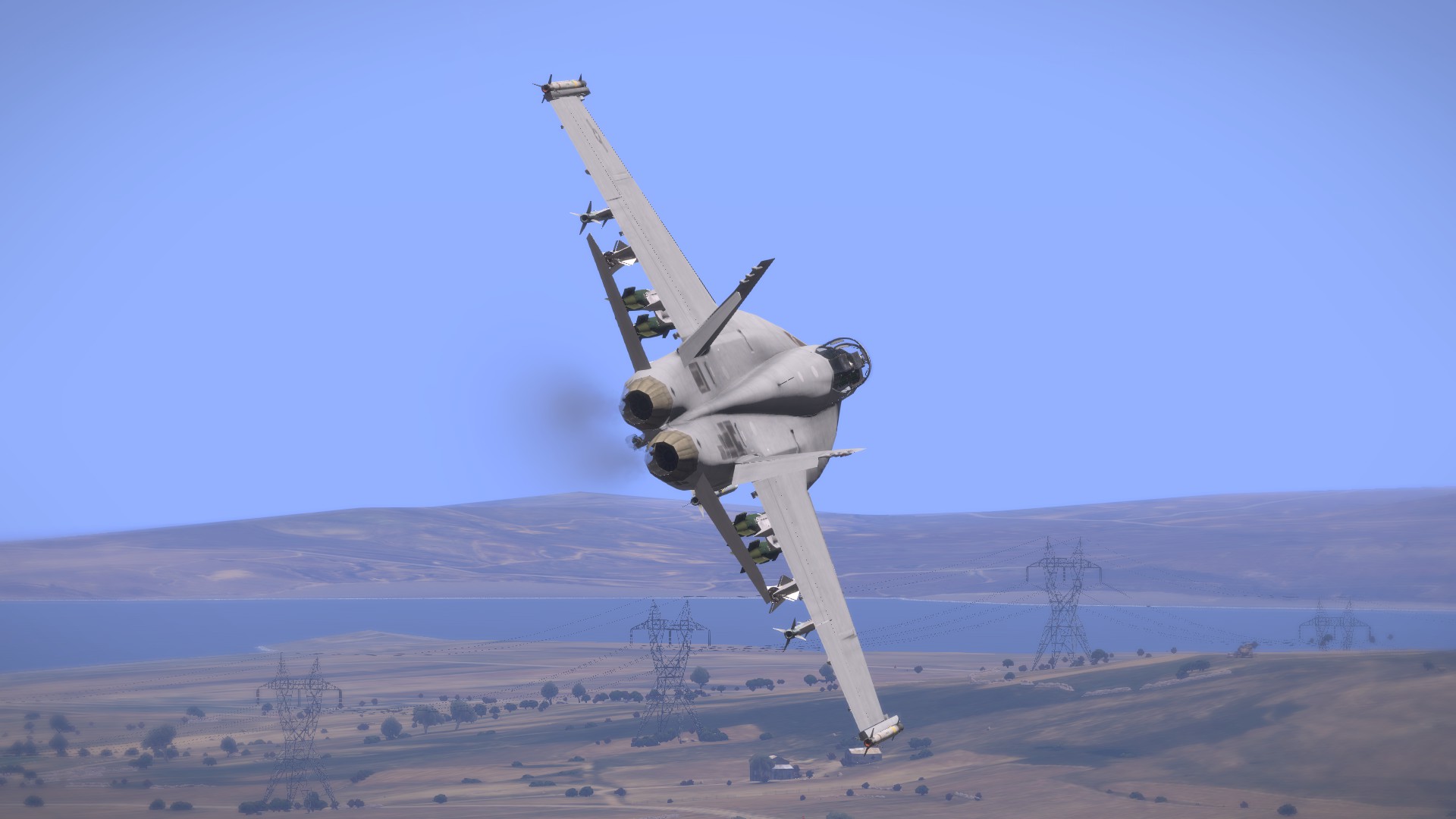 Air Missons
Collection by
Whiplash
Collection of air missions out there , most of them are mine but i've choose some that i realy like out there on the workshop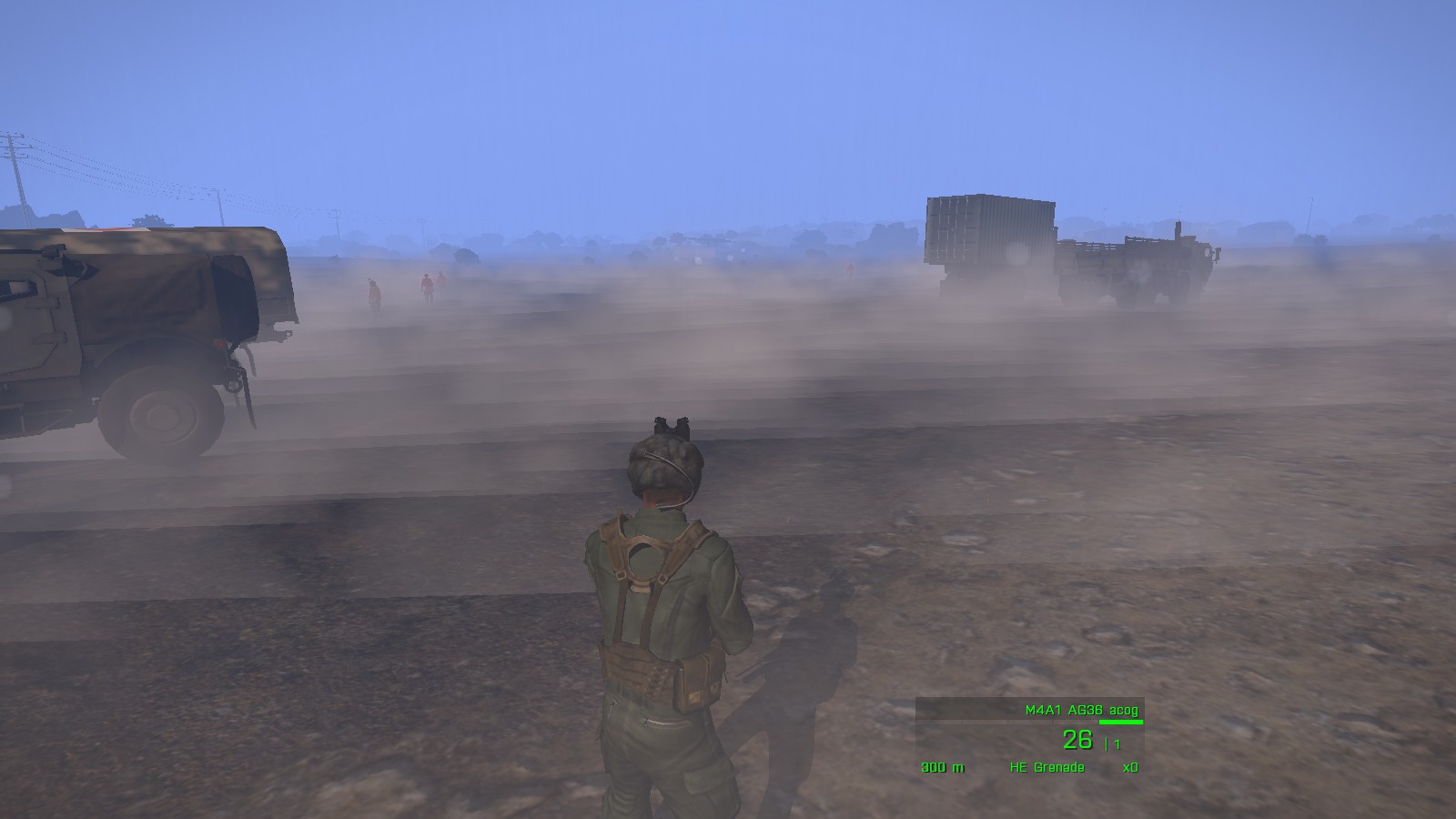 Zombie Hunter pack
Collection by
Don Daimen
a collection of all the zombie hunte missions a MP mission and some SP missions a normal and overkill

Karel Moricky's Picks
Collection by
KarelMoricky
The most splendid community scenarios hand-picked by Karel Mořický, Arma 3 game designer and creator of Eagle and Private Military Company campaigns. To be listed here, a mission must excel in offering engaging gameplay, tactical options and consistent ...