Thanks to everyone that tried my recent closed betas (brought up some issues with Windows XP and Windows 8 which are now resolved). I'm way behind schedule with Positron and really wanted to have it released a long time ago but due to work and family commitments I've not had the time to get it finished.

Since Christmas is nearly here and I now have two whole weeks off work I plan to spend a few hours each day working on Positron to get it ready for release and I plan to post daily updates with my progress and hopefully have some builds available for testing throughout the next two weeks for you all to try!

My current TODO list boils down to the following, which will be my tasks over the next two weeks:

Particles not working correctly between platforms.

UI optimizations.

New bike selection screen.

Camera tweaks for Oculus Rift

Test multiple aspect ratios (1:1, 4:3, 16:9, 16:10)

Finish SDL2 branch of engine (Windows currently runs either DX9 or DX11)

Add particles for UI polish.

Replace font renderer with Signed Distance Field (instead of bitmaps).

Test online sharing functionality for competetive game modes.

Tweak ghost functionality.

AI improvements.
I'm also going to put the web based level editor live some time next week for people to play with. My plan is to allow you all to design levels and have a chance of getting them included in future updates. I spent a few hours putting together a WebGL renderer which would visualise these levels behind the editor (in a web browser) some months ago, the basic version can be seen here:
http://martincaine.com/webgl/positron.html
So, please check back to track my progress over the next few weeks and I hope to have a new (and less buggy / more complete) demo and final build in your hands in the new year!
Thanks for supporting me and my game!
Martin
https://soundcloud.com/colourofsound/sets/positron-ost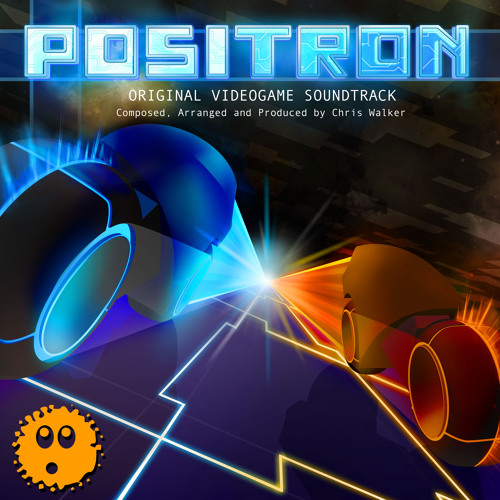 To whet your appetite for the upcoming demo release I'd like to share the game's full soundtrack and would love to get some feedback on what you think of the individual tracks. The soundtrack was produced by Chris Walker, a writer, musician, and sound engineer whom I've worked with on a number of game projects in the past. You can listen to the soundtrack on his SoundCloud page right here:

https://soundcloud.com/colourofsound/sets/positron-ost
Hello to all fans and visitors! I've been pretty quiet lately due to lack of time to work on Positron (for those who don't know, I work full time in the games industry for TickTock Games, we most recently released the games Burn Zombie Burn (for Android, ported from PS3), and Superfrog HD (developed for Team 17, released on PS3/Vita/Steam)).

I'm now trying to dedicate a little more of my time to getting Positron finished and released and I plan to push this campaign over the next few months too to try and get the game on Steam for you all to play!

I'm preparing a pre-release demo which will be released early next week. This demo will contain a few select levels from each of the three game modes in Positron to give you a taste of Arena, Maze, and Race gameplay.

I also plan to release the mobile version of Positron very soon and it will made available on iOS, Android, BlackBerry, and Windows Phone over the next couple of months.

Here are a few screenshots from the upcoming demo to give you a taste of how the game is looking right now:


Positron is obviously coming to PC, Mac and Linux but I have spent the past year developing my own cross platform engine to run not only Positron but also my other games including Shadow Racers, Critical Strike, and Ultra Pool.

I'm also supporting the Oculus Rift in Positron though it may be a very intense experience for those who're unaccustomed to VR. You can read about my experience with the Oculus Rift here:

http://martincaine.com/tags/oculus_rift

Over the coming months I will be staggering the release of Positron across a wide range of platforms and will be releasing some new demos so you can try out each of the three game modes in the full game!

I'd like to know if any of you guys have suggestions for what other platforms I should support in my engine. I intend to develop for 3DS, Wii-U, PS Vita (natively), and PS3/PS4 in the future but I know there are even more platforms I can get Positron on to!

Thanks for all the votes thus far, I'm hoping with the imminent release of the game across such a wide range of platforms we can re-light this Greenlight Campaign and get the game on Steam!

Currently, my engine (and Positron) support the following platforms: