We're super proud to announce that the HMS Tranquility, better known as Sgt_Brony's shipwreck, is now available to explore in World of Diving: Stage 0. Ponies ahoy!




Check out www.divegame.net [www.divegame.net] for more information
Dear explorers of the world,

It's been a while since our last update, and we've got to tell you, things have changed quite a bit around here!

Today we released the first pre-alpha multiplayer footage for World of DIving. Check it out below!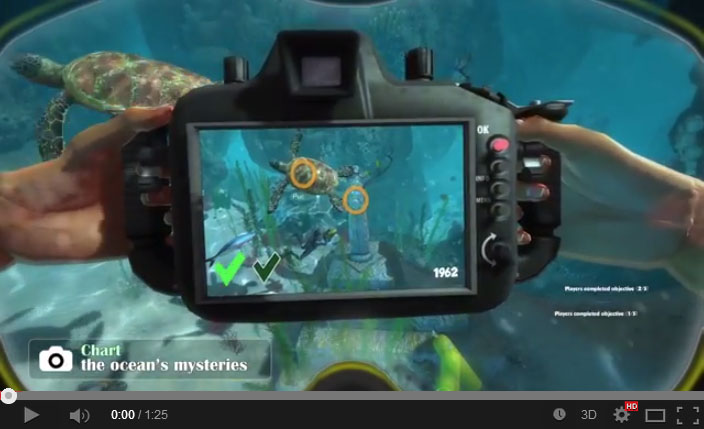 New community platform

We've been working on a new community platform for the past couple of weeks, and the result is now live for you to give a try[www.divegame.net] (yay, bugs!). World of Diving is getting closer to its release every day, and we've got loads of stuff for your to do here in the mean time. From today, you can begin customizing and building upgrading your Diving level[divegame.net], unlocking in-game rewards, and finding friends to team up with – making sure that you'll be on top of your game when World of Diving is released in the second half of 2014.

Before you dive in, you might want to check out the Quick-Start Guide[divegame.net] we've created for you that has all the information about the new platform, Diving levels and what you can do to earn the Diving XP needed to upgrade them, and Dubloons (virtual currency) that you can use to purchase a variety of paid in-game items in the shop[divegame.net].


Early access & prototype

All pre-orders will receive a digital copy of the game once it is released. Apart from this, we will soon release a prototype of World of Diving (Q1 2014), which will become available for those who have pre-ordered the game and are Diving level "Scuba Diver" or up. The closed beta is to follow mid 2014 for those who have pre-ordered the game and are Diving level "Shark Whisperer" and up.

Please be sure to leave a comment to let us know your thoughts!


Happy holidays!

- The Vertigo Games Team
Dear explorers of the world,

World of Diving has been Greenlit by YOU!

We want to thank you all for your great support and belief in World of Diving! We could never have made it this far if it wasn't for you, and we feel all of you are just as committed as us to make this game into reality.

It has been 3 months since we first showed you the prototype footage of World of Diving. Since then, we have been featured on sites, in magazines and newspapers, and we started growing a fantastic community of fans and backers on http://www.divegame.net.

Some of you have been asking us to share more updates with you, and although we might seem a little quiet now and then, we want to assure you that we are working around the clock to create World of Diving, and that we're listening to your feedback on Steam and the official forums and incorporating this as we go.

With renewed energy and anticipation, we continue the development and hope to provide our backers with a first alpha version of the game within the coming months. And as the game is coming together, we will finally be able to show you a lot more footage and insights into the development.

So keep up your great support for World of Diving and tell your friends, colleagues and fellow dive fans about our incredible triumph right here on Steam!

Many thanks,

The Vertigo Games Team
Brave explorers of the world,

Today we've released the very first early gameplay footage of World of Diving. We can't wait to hear what you think about it!




Kind regards,

The Vertigo Team
Dear explorers of the world,

We are currently working very hard on our first gameplay trailer, which we'll release somewhere next week. So be sure to check back in regularly!

In the mean time, we hope you'll enjoy the new screenshots we have added to our gallery.




Kind regards,

The Vertigo Team