Tiny Barbarian DX Episode 1: The Serpent Lord is now Available!
We're pleased to announce that the first episode of Tiny Barbarian DX is now available for Windows PC you can get it from our website, http://www.tinybarbarian.com!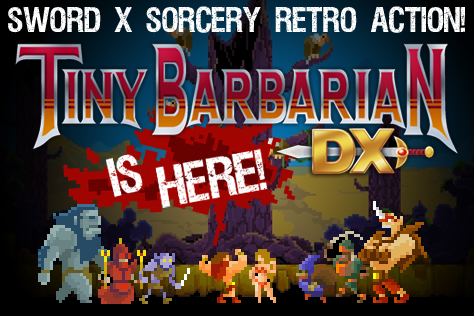 As with the Kickstarter, if you buy the game, you'll get the first episode as well all future episodes, with four planned in total right now. The game is currently available via the Humble Store, offering a DRM-free download! Our Kickstarter backers are having a great time and have already provided a lot of feedback and found a few new bugs, so we'll have an update shortly to get 'em fixed. Details and system requirements are on the page! We're still working towards a Steam release, so please keep those votes coming, but there's no need to wait for that, you can get Episode 1 right now[www.tinybarbarian.com]!