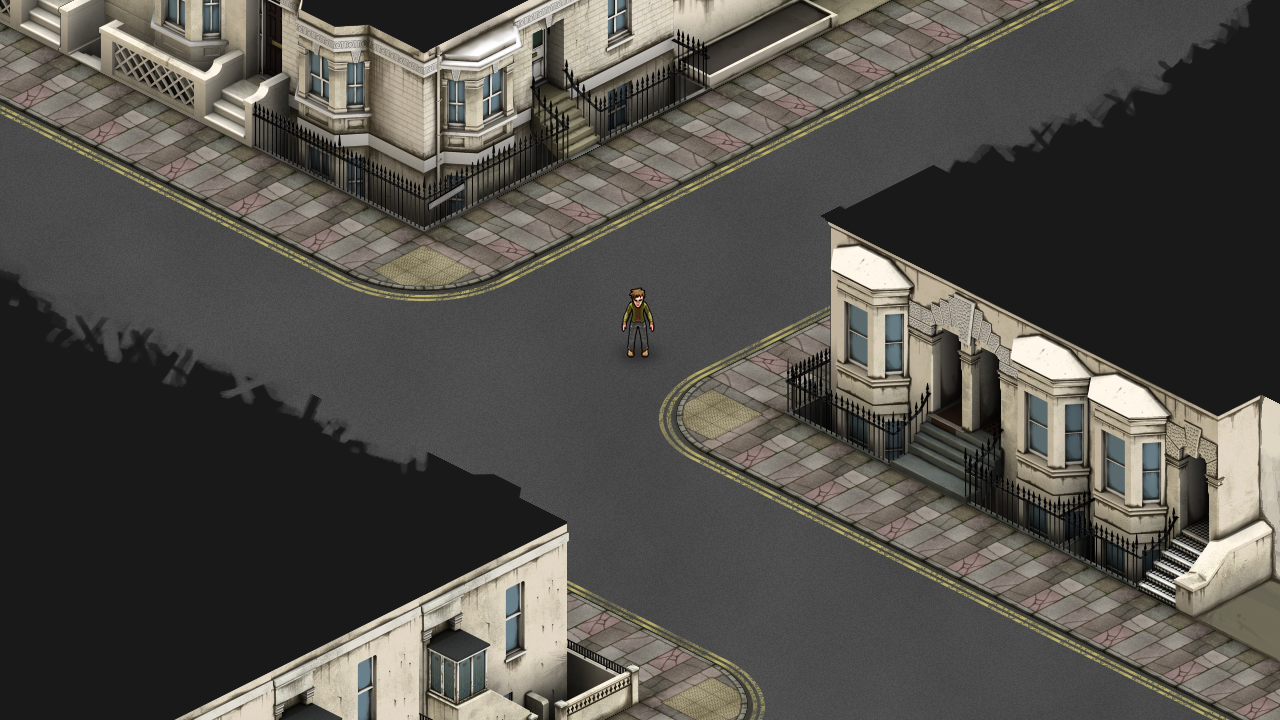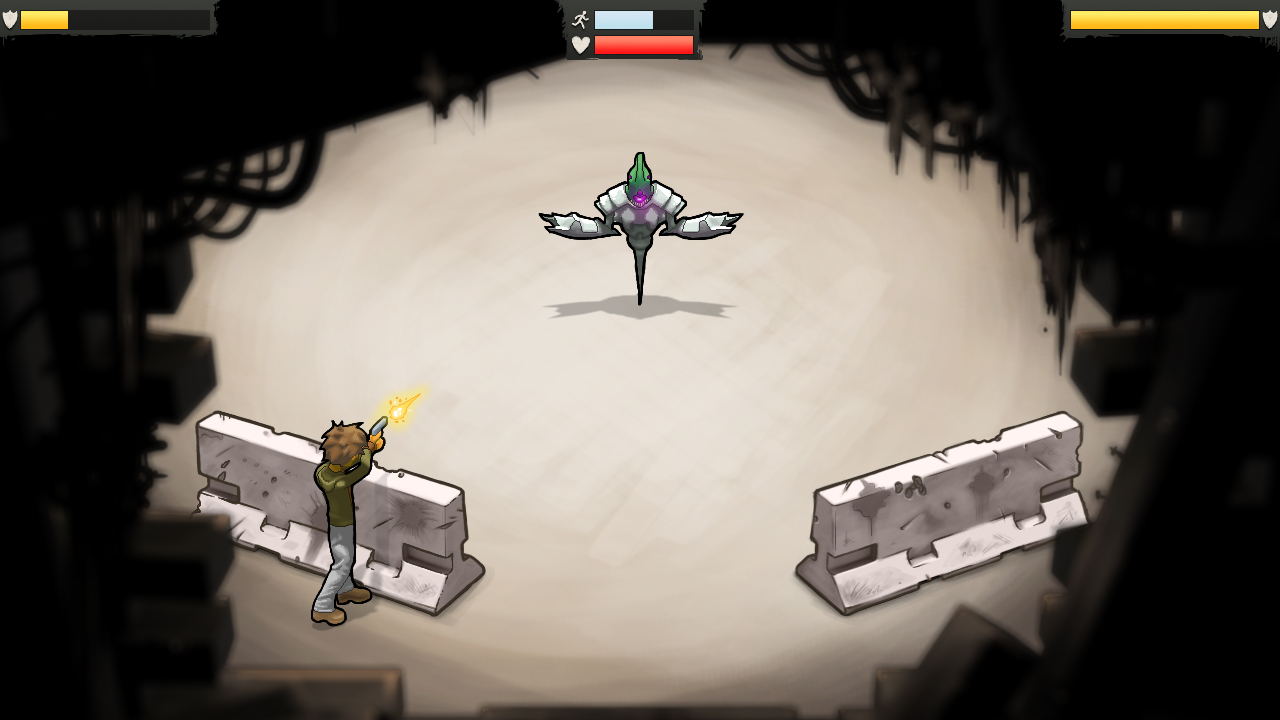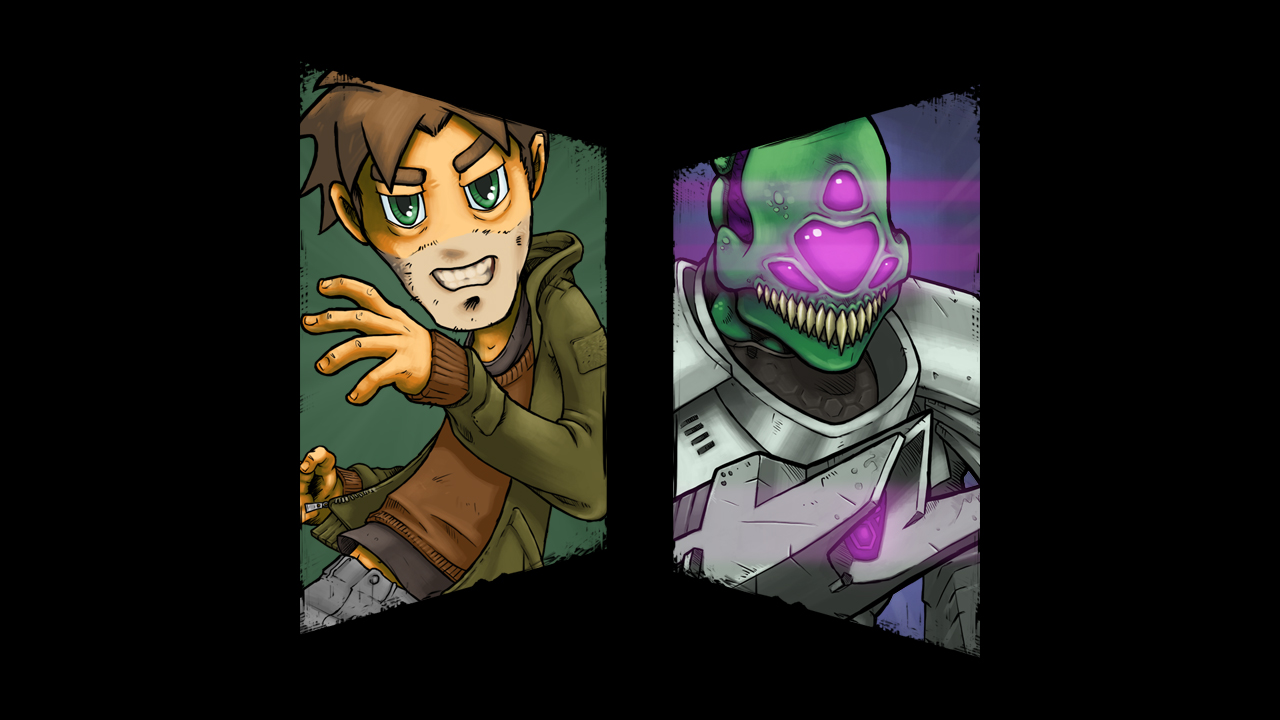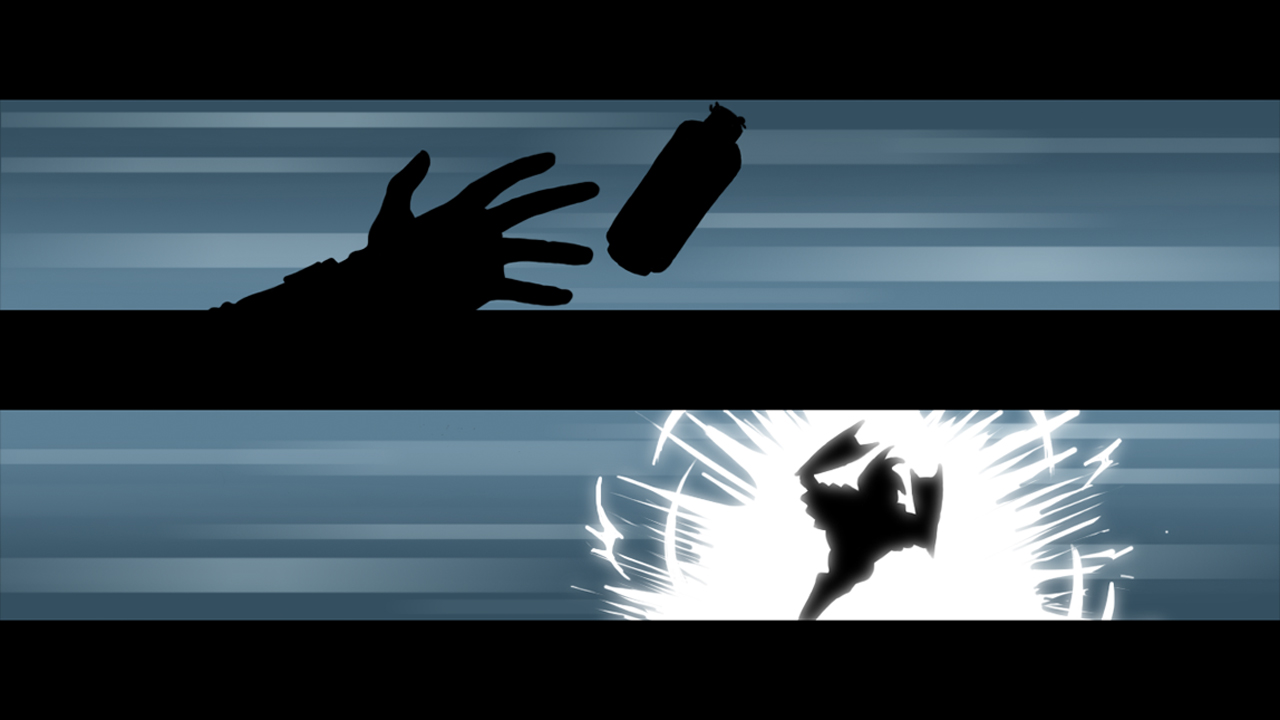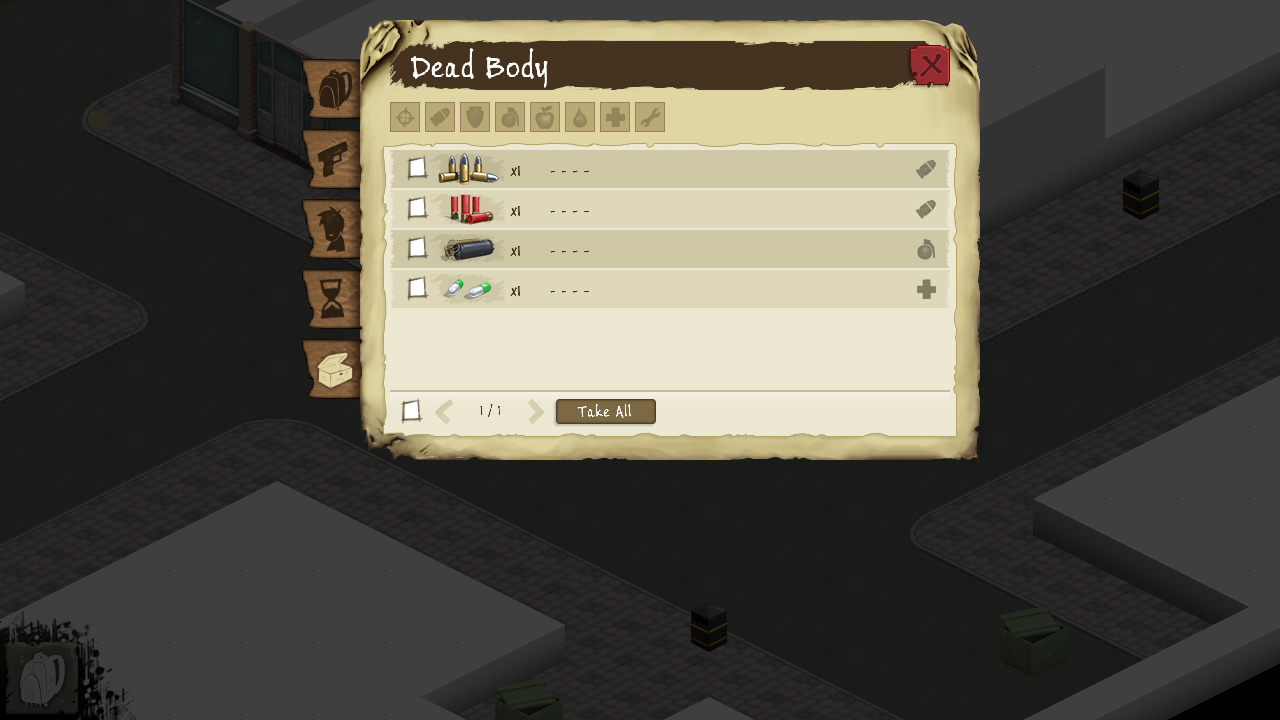 Favorite
Favorited
Unfavorite

Add to Collection

Jul 30, 2013 @ 2:03am
Oct 29, 2013 @ 10:47am
Merry Update and a Happy New Year!
December 22, 2015 - Liquidoodle
Hello again everyone, hope you are having a lovely festive season!

I just wanted to slip in a quick update before the end of the year and also apologise for the lack of an update last month. November is a really busy month for me normally as I have my birthday that month as well as a bunch of other things happening which means I never get much work done and I didn't really have much to update with. For this reason it seemed better to do a combined November/December update instead.

December is another month where normally not much gets done due to running around buying and wrapping presents, going out for drinks and celebrating getting in the way of any progress... however this time it's been different! I had a bunch of holiday time that I needed to take off so I actually managed to get some substantial work done, hoorah!

A.I.

In the last update I mentioned that there was a bunch of small touches and additions that needed going into the enemy logic before I moved onto giving them line of sight, I've now tackled those and have now restricted the amount of distance the enemy can walk when walking towards the players last seen position. Before this fix they were set to walk to that position no matter if it was too far away to walk on their turn so would catch up with you way too quick and was really unfair. All this also meant I could then move onto line of sight which brings me to the next subject...

Line Of Sight

Line of sight was something that I was not looking forward to implementing as it's quite a complex subject to get to grips with when maths isn't your strong point. But, thanks to having a good length of time off to attack it and managing to find some really decent articles to help with my understanding, I've managed to get it nailed!

I now have 3 different types of line of sight tests implemented as well as a clean up procedure to remove certain problems with all 3 tests. All 3 tests trace a line from one square to another and evaluate if the target square can be seen or not but each one does this trace differently and so end up with different results as well as different strengths and weaknesses. I outline each one below as well as the clean up procedure then follow up with a visual example of them in action.

Bresenham's Line Algorithm
The first test is actually an algorithm designed to draw pixel lines on screen but with a few tweaks can be used as a line of sight test on grids. This method is the most forgiving of the three allowing more "peeking" around corners and generally giving more vision than you might expect in some areas such as when being close up to a wall. One of the issues it does have however is that it allows vision through diagonal gaps (this can be seen in the bresenham image below, look to the left).

Ray Traced
This test seems more accurate than the bresenham test when the player is really close up to a wall or blockage however when further away from a wall it sometimes doesn't allow seeing cells which you might expect to see. It does not allow sight through diagonal gaps which is good.

Ray Traced Fractional
This test is fairly terrible when close up to walls allowing next to no vision however when away from a wall it offers a pretty good idea of what can be seen, kind of an in-between of the other 2 methods. Again it does not allow sight through diagonal gaps which is good.

Problems & Clean Up
The main issue that all 3 methods have are "islands". Islands are what happen when a square can be seen but there is a gap between that square and the main vision area, this can mainly be seen in the bottom of the images below as the vision tries to navigate through the doorway especially in the two ray traced examples. Luckily this is easily solvable with a "flood fill operation" which is what is used to do the paint bucket fill in most paint programs, it starts from the vision start tile then expands out finding connecting tiles then removes any that aren't connected. The nice thing about this operation is that it actually fixes the sight through diagonal gaps which happens with the bresenham algorithm.

Examples
The following image shows the 3 methods in action showing what the player can see from where he is stood. The final image has the flood fill operation activated to fix errors. The red squares represent squares that can't be seen through, the blue squares represent what can be seen.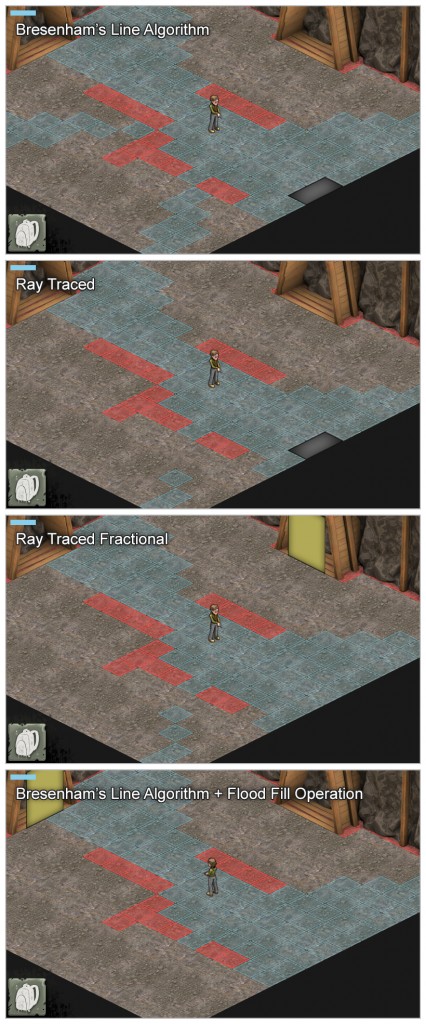 As you can see each one gives a different result and the flood fill operation cleans the result up nicely. For now I'm going to use the bresenham method but it's good to have all 3 methods at my disposal if I think enemies can see too much as I can switch to one of the others. In fact I could use all 3 methods to draw up a vision test which allows for partial sight as well as can see and can't see options.

Other Uses

The other nice thing about having these tests is that they can be used for other applications, it could be used as displayed with player sight to show only enemies the player can see, it could be used to give a "fog of war" type effect, it could also be used for simple lighting especially lighting from the player and it could be used when determining what squares are affected by explosions so it's really good to have this implemented.

Up Next
Now I've implemented the line of sight tests and checked they all work I now need to put them into action with the enemies because at the moment they have only been implemented as a test to display what the player can see, I also need to clean up the code so the next task is to do that. This will shortly be followed by giving the player the ability to crouch and factoring in cover obstacles into the vision code when the player is crouched so the player can sneak past enemies. After all that it's pretty much all easy game-play code so I should be able to get a lot more done.

Anyhoo that's all for this update, I hope you all have a lovely time in the run up to the new year and a massive thanks for following. I'm looking forward to getting down and dirty with some game-play logic in the new year now all these big tasks have been tackled.

Alex
Vision & Stealth
October 31, 2015 - Liquidoodle
Hey folks, it's that time of the month again for a quick update on progress. It's been a pretty good month for development this month because I had to use up some holiday from work and that meant I could spend a solid block of time working on the game.

Vision

The first thing I did this month was to revisit the vision code I had made and check the arc tests which were working perfectly, I then decided to push the line of sight code to one side for now so that I could get onto the stealth side of things as that felt more important to get working.

Stealth

This part of the project has been going well, I spent a bit of time refactoring all the combat code first so that it was more malleable and suitable for including stealth aspects, this ended up with me removing the idea of a "combat" mode and changing it into a generic turn based mode which would be used for all turn based scenarios.

I then gave the player the ability to switch to this new turn based mode at the press of a button as well as having it switch on when enemies were alerted of your presence via their vision logic. This in turn lead to me starting on the artificial intelligence for the enemies so that their behaviour would help direct the flow of turn based mode towards stealth being an option.

The enemy A.I. now has various states used when playing their turn, they can be idle meaning they just stand there waiting to see and on seeing you change to another state, in pursuit meaning that they can currently see you and are actively heading towards your current direction and finally the tracking state. Tracking is a little more complex than the others as what happens during this state is that the enemy remembers where they last saw the player and moves towards that position while simultaneously trying to find the player again, on reaching the destination and loosing the player they will return to their idle state but when seeing the player they will then change to pursuit.

The A.I. is very basic for now but it's already giving the impression of being able to avoid enemies gaze and being able to lose them once they are alerted to your presence. It also means you can sneak through a room or access objects without them seeing you which totally changes the dynamic of the game.

Up Next

Ok, so up next I'm basically going to be continuing with the turn based mode, enemy A.I. and vision. There's lots of small touches and additions that need going into the enemy logic before I move onto giving them line of sight, once that's done I need to start looking into giving the player cover and the ability to hide and move behind that cover in order to hide from enemies and evade them.

That's all for this month.

Alex
Description
Release date:

Approximately September 2014
Will to Survive is a true real-time survival game with base building elements and a few twists.
You control Will, a resourceful survivor living in a world inhabited by deadly alien invaders. The objective of the game is to keep Will alive for as long as you possibly can.
Will to Survive's persistent and perpetual world means even while you are away from the game events are simulated, so make sure you have enough supplies to last and that your safe-house is suitably fortified or you may well return to find your Will has been destroyed.
Death means death in Will to Survive. Permadeath means that if Will dies, you start from scratch at the beginning along with any of the unlock-able perks that you may have collected.
Will to Survive is targeted for many platforms including desktop, mobile and tablet devices. To help you keep your Will alive it will also feature the ability to synchronise your save between devices. That way you can check up on your Will, any-time, anywhere.
How long can your Will survive?
Core Features
24/7 Real Time Survival
There is no escape! No pausing - even while you are away the struggle continues! Will to Survive simulates events while you are away, to keep you on your toes. So make sure you have enough supplies to last or you may well return to find your Will has been destroyed.

Permadeath
Dying means starting again from the beginning. Remember to keep those food and water levels topped up and try not to pick a fight that you have no chance of winning. Of course, sometimes the fight comes to you, so be careful and - above all - be prepared...

Cloud Synced Saving
Synchronise and play your save file on any available device.
Check on the condition of your Will any time of day! Even while on the move.

Scavenge
Survive by searching the city ruins for food, water and other supplies.

Defend
Build barricades, place defences and set traps to protect yourself from alien patrols.
If all else fails, make sure you have enough guns and ammunition to fight for your life!

Fight Or Flee
Attack aliens head on or use distraction methods to evade them and avoid confrontation.

Interact
Trade with other survivors, complete missions and solve puzzles to help you stay alive longer.

Unlockable Perks and Bonuses
Increase your chances of survival by completing challenges, gaining experience and unlocking perks. Unlock starting perks as you progress, to make starting from scratch that little bit easier to face.