Grup de joc oficial
Zuma's Revenge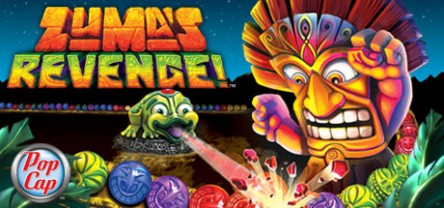 The ribbeting sequel to the ball-blasting classic!
798 Membri
|
22 Se joacă
|
85 Online
|
0 Discută
Enter an all-new world of Zuma where evil tiki bosses rule the land! Conquer over 60 levels by firing stone spheres to make matches and destroy the deadly stream of balls, then take on six tiki boss battles and guide your agile amphibian to victory!

Leap into action in four game modes with explosive new features and amazing new gameplay: Slide and hop for smarter shots, hit targets for exotic bonuses, and detonate new power-up balls! Will you succumb to the perilous pitfalls, or can you tame the jungle in this PopCap ball-blasting challenge?

Zuma YouTube Channel
Clic pe una dintre imaginile de mai jos pentru a o seta ca avatar pentru profil.
1 eveniment în următoarele 2 săptămâni
Toate orele evenimentelor sunt afişate automat în ora locală a sistemului tău
Toate evenimentele