Gruppo ufficiale
Zuma's Revenge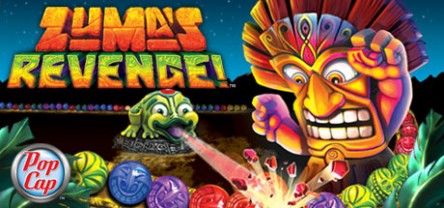 The ribbeting sequel to the ball-blasting classic!
1,154 Membri
|
69 In gioco
|
192 Online
|
0 In chat di gruppo
Enter an all-new world of Zuma where evil tiki bosses rule the land! Conquer over 60 levels by firing stone spheres to make matches and destroy the deadly stream of balls, then take on six tiki boss battles and guide your agile amphibian to victory!

Leap into action in four game modes with explosive new features and amazing new gameplay: Slide and hop for smarter shots, hit targets for exotic bonuses, and detonate new power-up balls! Will you succumb to the perilous pitfalls, or can you tame the jungle in this PopCap ball-blasting challenge?

Zuma YouTube Channel

Clicca su una delle immagini sottostanti per impostarla come avatar del tuo profilo.
1 evento nelle prossime 2 settimane
Tutti gli orari degli eventi sono visualizzati automaticamente nel tuo fuso orario locale.
Mostra tutti gli eventi