Offizielle Gruppe
Worms Ultimate Mayhem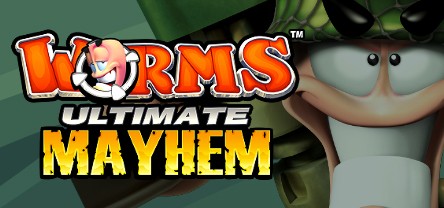 Worms Ultimate Mayhem
5,290 Mitglieder
|
427 Im Spiel
|
1,235 Online
|
0 im Gruppenchat
Worms Ultimate Mayhem is now available for pre-order on Steam. Worms Ultimate Mayhem is a souped-up, re-vamped, high definition reimagining of Worms 3D and Worms 4: Mayhem, bringing both games together in one incredibly over-stuffed, over-the-top package, with the further addition of new content and gameplay enhancements.
Team 17 Website

Worms Facebook Page

1 Event in den nächsten zwei Wochen
Alle Eventzeiten werden automatisch in Ihrer Ortszeit angezeigt.
Alle Events