Groupe officiel
Wasteland Angel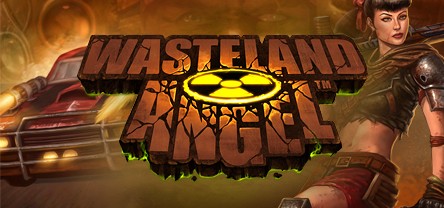 Bummer, World War III happened and killed most of the world's population...
464 Membres
|
37 En jeu
|
118 En ligne
|
0 dans le chat de groupe
Outfitted with a heavily armored car, unlimited firepower and a thirst for vengeance, our Heroine - the Wasteland Angel roams the radioactive wastes, travelling from one God-forsaken town to the next, protecting survivors from being enslaved. She's on a mission, to defend those that can't defend themselves.

Wasteland Angel is a nostalgic throw-back to the era of vintage arcade shooters where players fend off waves of enemies and ultimately face-off against epic end-level bosses. From a top-down isometric view, players pilot the Wasteland Angel's overpowered vehicle as its dual machine guns cut a swath across the terrain. To handle whatever the gangs, muties and renegades throws her way, Wasteland Angel has upgradeable ammo that can rip enemies from this life and toss them into the next one.

If you like Wasteland Angel please visit our Facebook and Twitter pages and help spread the word!

Facebook
http://www.facebook.com/pages/Wasteland-Angel/190990177609576

Twitter
http://twitter.com/#!/WastelandAngel

Official Wasteland Angel site

Octane Games

Meridian4

Cliquez sur une des images ci-dessous pour en faire votre nouvel avatar.
1 événement au cours des deux prochaines semaines
Les horaires de tous les événements sont affichés automatiquement dans le fuseau horaire de votre système local.
Afficher tous les événements