Groupe officiel
Tropico 4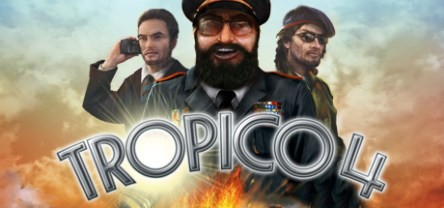 1,814 Membres
|
72 Dans un jeu
|
312 En ligne
|
0 Dans un chat de groupe
Aucune information disponible.
Do you want the chance to play the upcoming and highly anticipated fifth instalment of the Tropico series? Under the wise and benevolent guidance of El Presidente, players can help make Tropico 5 the best game possible by taking part in a Closed Beta test this March.
Register for the Tropico 5 Beta test now!
Voir les 23 commentaires
1 événement au cours des deux prochaines semaines
Les horaires de tous les événements sont affichés automatiquement dans le fuseau horaire de votre système local.
Afficher tous les événements