Official Group
Tribes: Ascend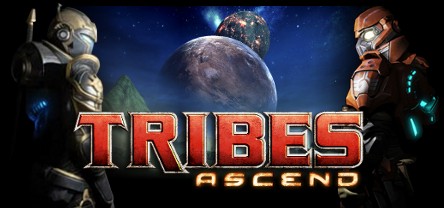 Tribes: Ascend
15,491 Members
|
591 In-Game
|
1,923 Online
|
0 In Group Chat
Tribes: Ascend is the world's fastest shooter - a high-adrenaline, online multiplayer FPS with jetpacks, skiing, vehicles, and multiple classes. The classic shooter franchise Tribes has been played by well over 1 million people. With Tribes: Ascend, the franchise is reborn – fast-paced, vertical, acrobatic combat combined with class-based teamwork and stunning sci-fi visuals. This is the official game group.
Tribes: Ascend Website

Hi-Rez Website

Hi-Rez Forums

Click on any of the images below to make it your new profile avatar.
Get ready Tribes gamers! Coming hot off the heels of Quakecon and NASL comes the next high-octane, competitive tournament for Tribes: Ascend; the Get Primed for PAX Cup! This tournament will be hosted by Cyber-Sports Network and Hi-Rez Studios and will feature all of the same exciting, fast-paced, flag-capping excitement as its predecessors. The Get Primed for PAX Cup will begin on August 18, 2012 and will feature seven versus seven tournament action with a prize pool of $2500 (with $1050 going to the first place team). Matches will run on the weekends of August 18th, 19th, 25th, 26th, and September 1st and 2nd (all from 5pm to 9pm EDT and conducted exclusively online).
If you haven't already visited the CSN website at
www.cyber-sports.net
and signed-up for this event, make sure to head over there as soon as possible to get your team registered. Sign-ups for the Get Primed for PAX Cup have already begun - so don't miss out in the fun and glory! Matches will be casted by Bart 'HiRezBart' Koenigsberg from Hi-Rez Studios and will feature different special guests all hosted on the Cyber Sports Network stream located at
http://cyber-sports.net/live.
Be sure not to miss out on the next big, competitive event for Tribes: Ascend and get signed up today!
See all 2 comments
1 event in the next 2 weeks
All event times are automatically displayed in your local system time zone
View all events