Grupo oficial
Tower Wars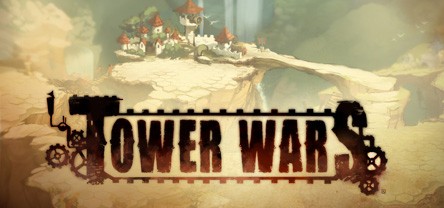 Not tower defense, you fools! Tower WARS!
9,362 Miembros
|
622 Jugando
|
2,714 En línea
|
0 En chat de grupo
For Tower Wars support, please see our Steam Forums http://steamcommunity.com/app/214360/discussions/1/


Tower Wars is a new and unique spin on the competitive multi-player tower defense genre! The game combines elements of tower defense, real-time strategy, and all-out multi-player mayhem to bring you a completely unique experience, delivered with a fun and funny not-so-old world style!

Features:
-Play Tower Wars online in 1v1, 2v2 and 3v3 ranked or unranked matches!
-Build and upgrade unique towers, creating lengthy mazes to punish incoming enemy units!
-Upgrade, assemble, and unleash multitudes of specialized units in massive attack waves!
-Unlock and upgrade technologies to bolster the stats and functions of your units and towers!
-Compete in the online leaderboards!
-Steam! Features include achievements, leaderboards, matchmaking, and stat tracking!
-Need a break? Play one of our offline classic tower defense maps for a quick Time Trial diversion!
-Get on board! Help us bring you MUCH MORE! The future looks bright for Tower Wars!
Tower Wars Steam Forum
Haz clic en cualquiera de las siguientes imágenes para convertirla en el nuevo avatar de tu perfil.
1 evento en las próximas 2 semanas
Todas las horas de los eventos se muestran automáticamente en tu franja horaria local.
Ver todos