Resmî Grup
Tiny and Big: Grandpa's Leftovers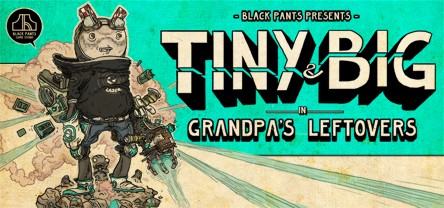 Super official group for Tiny and Big
2,047 Üye
|
168 Oyunda
|
478 Çevrimiçi
|
0 Grup Sohbetinde
Set in a land where common physics apply, but everything else looks different.
You are Tiny, a technophile guy with a ray cutter, a gripping device and a fine attitude towards the world. But now your nemesis Big stole the only heritage your grandpa left you: A nice pair of white, fine rib underpants!
Official website

Facebook

Twitter

Önümüzdeki 2 hafta içinde 1 etkinlik yapılacak
Tüm etkinlik zamanları otomatik olarak yerel saatinizde gösterilmektedir.
Tüm etkinlikler