Offizielle Gruppe
Tiny and Big: Grandpa's Leftovers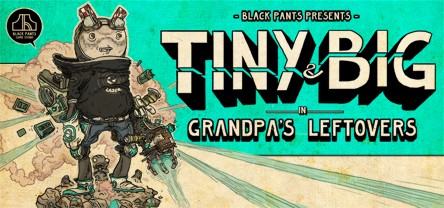 Super official group for Tiny and Big
3,799 Mitglieder
|
212 Im Spiel
|
782 Online
|
0 im Gruppenchat
Set in a land where common physics apply, but everything else looks different.
You are Tiny, a technophile guy with a ray cutter, a gripping device and a fine attitude towards the world. But now your nemesis Big stole the only heritage your grandpa left you: A nice pair of white, fine rib underpants!
Official website

Facebook

Twitter

1 Event in den nächsten zwei Wochen
Alle Eventzeiten werden automatisch in Ihrer Ortszeit angezeigt.
Alle Events