Grand Prize Giveaway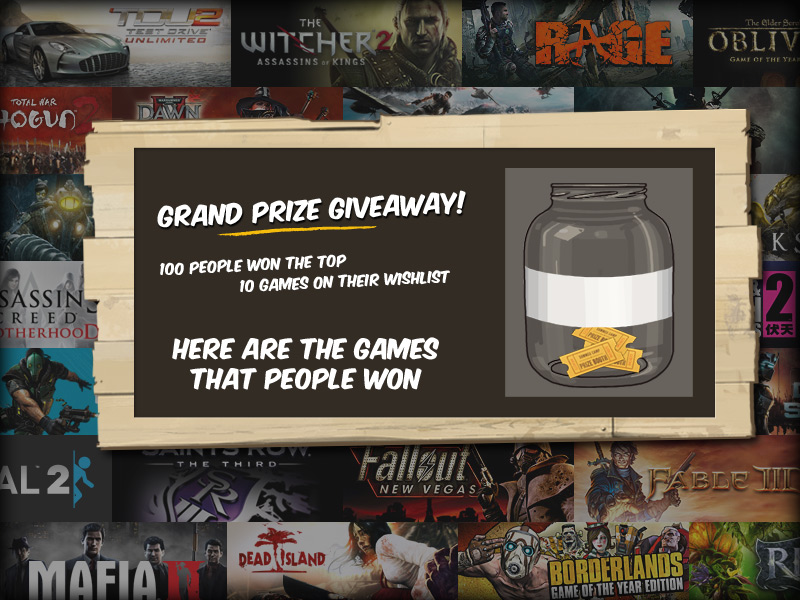 The Grand Prize Giveaway winners have been drawn! We are currently doling out the top 10 wishlisted games to each of the winners (unreleased games will be delivered to the winner at the time of their release.) Winners will receive their games through gift messaging by the end of today or July 14th 11:59 PM GMT. Any mail in entry winners will be notified byAugust 1st 11:59 GMT.
To view the complete list of games that was won, please
click here
.

0
Évaluer positivement