Grupo oficial
Splice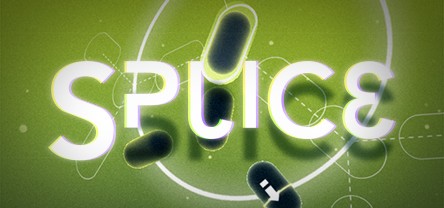 Creating life from nothingness—but to what end?
310 Miembros
|
25 Jugando
|
67 En línea
|
0 En chat de grupo
Enter a microbial miniverse where exploration and experimentation are key, and where structural awareness is crucial. Resequence, mutate, and splice your way through the latest puzzler experience from Cipher Prime Studios.

Coming soon to Steam with achievements, cloud saving, and SteamPlay support!
Splice

Cipher Prime Studios

Twitter

Haz clic en cualquiera de las siguientes imágenes para convertirla en el nuevo avatar de tu perfil.
1 evento en las próximas 2 semanas
Todas las horas de los eventos se muestran automáticamente en tu franja horaria local.
Ver todos los eventos