Grup de joc oficial
Splice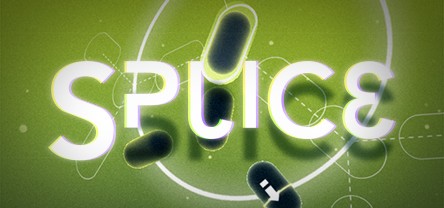 Creating life from nothingness—but to what end?
514 Membri
|
8 În Joc
|
14 Online
|
0 Discută
Enter a microbial miniverse where exploration and experimentation are key, and where structural awareness is crucial. Resequence, mutate, and splice your way through the latest puzzler experience from Cipher Prime Studios.

Coming soon to Steam with achievements, cloud saving, and SteamPlay support!
Splice

Cipher Prime Studios

Twitter

Clic pe una dintre imaginile de mai jos pentru a o seta ca avatar pentru profil.
1 eveniment în următoarele 2 săptămâni
Toate orele evenimentelor sunt afişate automat în ora locală a sistemului tău
Toate evenimentele