Offizielle Gruppe
Splice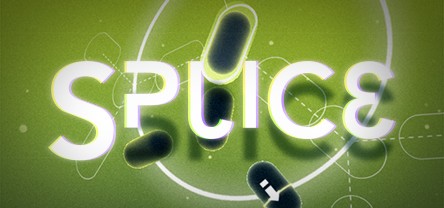 Creating life from nothingness—but to what end?
391 Mitglieder
|
29 Im Spiel
|
102 Online
|
0 im Gruppenchat
Enter a microbial miniverse where exploration and experimentation are key, and where structural awareness is crucial. Resequence, mutate, and splice your way through the latest puzzler experience from Cipher Prime Studios.

Coming soon to Steam with achievements, cloud saving, and SteamPlay support!
Splice

Cipher Prime Studios

Twitter

Klicken Sie auf eins der unten angezeigten Bilder, um es als neuen Profilavatar zu verwenden.
1 Event in den nächsten zwei Wochen
Alle Eventzeiten werden automatisch in Ihrer Ortszeit angezeigt.
Alle Events