Gruppo ufficiale
Sonic & All-Stars Racing Transformed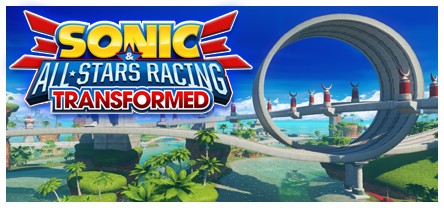 Sonic & All-Stars Racing Transformed
5,734 Membri
|
106 In gioco
|
343 Online
|
0 In chat di gruppo
Sonic and the All-Stars cast line up on the starting grid once again to battle for supremacy in the ultimate race. Compete across land, water and air in incredible transforming vehicles that change from cars to boats to planes mid-race. It's Not Just Racing. It's Racing Transformed!

Key Features:

- Play as over 20 legendary All-Stars each with their own transforming vehicle.
- Race across 25 tracks and arenas.
- World Tour, Grand Prix, Battle Arenas, and more.
- Unleash ingenious weapons or utilise your character's unique All-Star Move.
- 4 Player split screen and up to 10 player online events. Plus even take split screen gaming online.
Sonic & All-Stars Racing Transformed

SEGA

Sumo Digital Ltd.

Clicca su una delle immagini sottostanti per impostarla come avatar del tuo profilo.
Non sono stati pubblicati annunci.
1 evento nelle prossime 2 settimane
Tutti gli orari degli eventi sono visualizzati automaticamente nel tuo fuso orario locale.
Mostra tutti gli eventi