Offizielle Gruppe
Rusty Hearts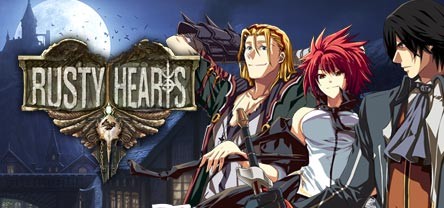 Rusty Hearts Group
2,676 Mitglieder
|
148 Im Spiel
|
523 Online
|
0 im Gruppenchat
Rusty Hearts is a multiplayer online game with fast-paced and highly-stylized brawling combat combined with a solo or team-based dungeon exploration experience. In this gothic inspired world of vampires, half-vampires, and humans, players will be able to unleash devastating combo attacks, engage in a wide variety of epic monster battles, collect valuable loot, and become a unique hero.
Rusty Hearts Website

Klicken Sie auf eins der unten angezeigten Bilder, um es als neuen Profilavatar zu verwenden.
1 Event in den nächsten zwei Wochen
Alle Eventzeiten werden automatisch in Ihrer Ortszeit angezeigt.
Alle Events