The Official Max Payne 3 Cover Art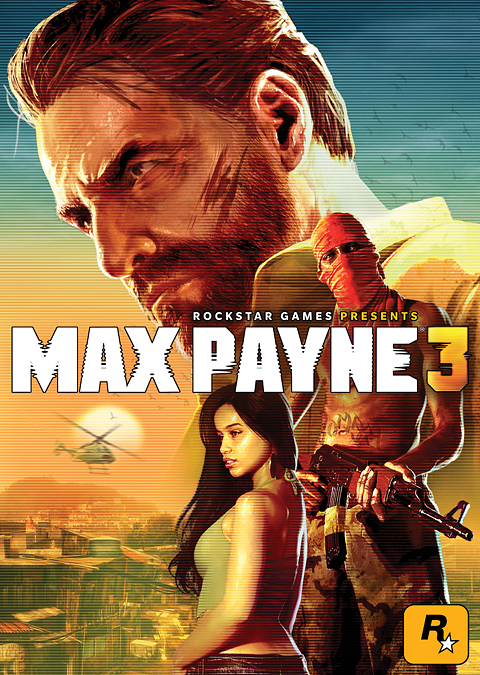 Presenting the official
Max Payne 3
 cover art that you'll find across digital retail starting today and on shelves this May.
The cover is an updated rendition of the artwork that
originally accompanied the game's announcement last fall
featuring a battle-scarred Max against the torrid backdrop of São Paulo's
helicopter-strewn
skyline - alongside the danger of the city's underground criminal element and one of its Brazilian bombshells.
We'll have Official Cover Art desktops and backgrounds very soon.
Max Payne 3 will be available for the the on May 29th, 2012 in North America and June 1st, 2012 in Europe. Pre-Order now.
See all 4 comments
Max Payne 3 Original Artwork: "Transfer Deadline"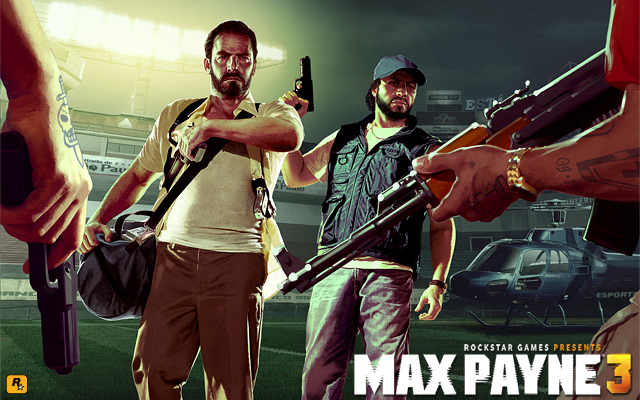 "
Transfer Deadline
", this week's
original artwork release from Max Payne 3
features Max and Passos in a tense scenario that takes place on the pitch at a local soccer stadium, with the duo in the middle of a deadly cash exchange for
the kidnapped Fabiana Branco
. A transaction that - as you will see for yourself come this May - doesn't quite go so smoothly...
Grab this brand new art in the full range of desktop and mobile wallpaper sizes, backgrounds, buddy icons, avatars and Facebook Cover version - all at the Rockstar Games Downloads section or at the Max Payne 3 official site.
See all 7 comments