Max Payne 3 Now Available for Mac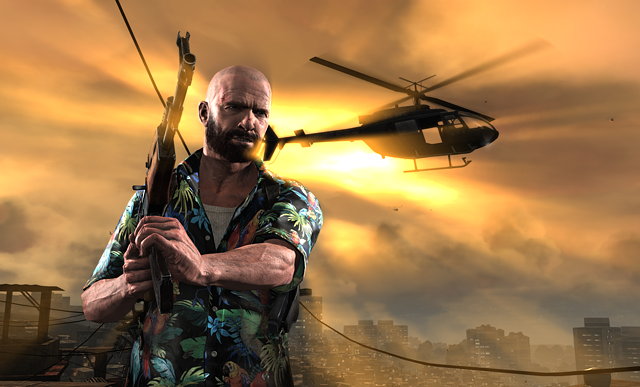 Apple Mac users yet to experience the cutting edge shooting mechanics, precision gunplay, and dark and twisted story of Max Payne 3 - your wait is over. Today
Max Payne 3 arrives for Mac
. This seamless and highly detailed, cinematic experience features advanced Bullet Time® and Shootdodge™ effects, plus full integration of Natural Motion's Euphoria® Character Behavior system.
Max Payne 3 is now available from the
Mac App Store
and on
Steam for Mac
.
3
Одобрявам
Преглед на всички коментари (175)
Event Recap: The Rockstar Multiplayer Memorial Day Weekend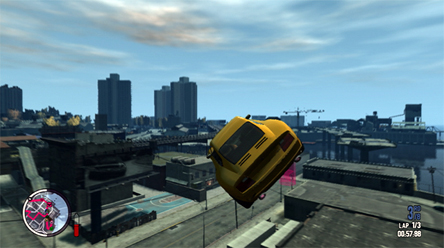 Here's to all the Memorial Day Weekend warriors who came out in full force both to soak up three full days of Triple XP in Max Payne 3, but also those who partook in the live-stream Social Club community event we hosted smack dab in the middle of the weekend on Saturday May 25th. It was six epic hours of action playing a cavalcade of Rockstar online modes from across
Grand Theft Auto IV
,
Episodes from Liberty City
,
Max Payne 3
and other titles with other Social Club members and with some of us here at Rockstar as well. Thanks as well to all who tuned in to the broadcast at the
Social Club Multiplayer Events page
and over at the
official Rockstar Twitch page
keeping the color commentary flowing. Here's a breakdown of just some of the action we saw.
Click here to read the full recap:
http://www.rockstargames.com/newswire/article/50351/event-recap-the-rockstar-multiplayer-memorial-day-weekend.html
0
Одобрявам
Преглед на всички коментари (61)
Play the Deathmatch Made in Heaven DLC Pack for Max Payne 3 with a Rockstar Dev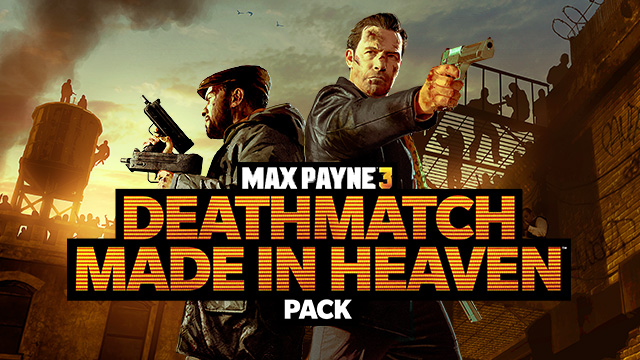 Check out Saci the troll in the new Run & Stun DLC mode for Max Payne 3 in
Deathmatch Made in Heaven
. We're online for the next hour on PC playing as MaxPayneDev1 and streaming on our
TwitchTV channel
.
0
Одобрявам
Преглед на всички коментари (34)
Max Payne 3 Deathmatch Made in Heaven DLC Pack Now Available for Download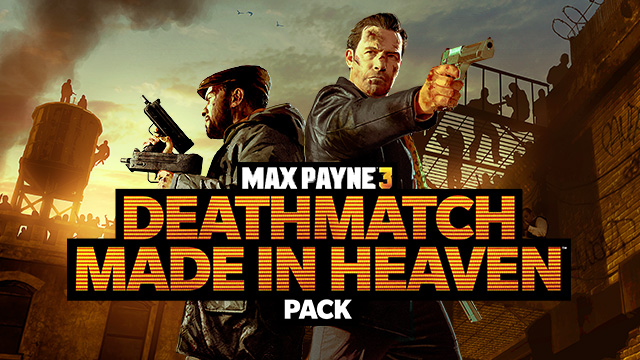 Today's launch of the
Deathmatch Made in Heaven DLC Pack
brings four all-new co-op and competitive modes to the realm of
Max Payne 3 Multiplayer
, a host of new close-combat weapons, plus Items, Achievements and more. Available for $9.99 (free to Rockstar Pass owners), this pack features:
Dead Man Walking 2 Player Co-Op Mode
Fight endless waves of enemies as Max and Passos - using teamwork and skill to earn Grit and open up new areas of the map as well as weapons, weapon attachments, painkillers and ammo. See how long you can fend off the bloodthirsty onslaught and rack up big points.
Run & Stun Mode
This all-new competitive multiplayer mode casts one random player in the role of the diabolical Saci, Captain Baseball Bat Boy's nemesis - using superior strength, unlimited stamina, and a deadly combination of the new Stun Gun and a weighty melee attack to try and turn all the other players to his side.
Marked Man Mode
This vendetta-fueled take on Max Payne 3's Deathmatch mode awards extra points for successfully exacting revenge on adversaries as well as surviving Vendettas placed on you by other players.
Time Attack Mode
Rack up the kills before time runs out in the new Time Attack Deathmatch mode, where taking out multiple targets within a short period of time will earn you considerable bonus points.
The Deathmatch Made in Heaven Pack also includes the new single-player
Challenge Arcade Mode
- keeping you on your toes and putting your skills to the test across each level of the game's story with impromptu challenges like registering headshots, dispatching enemies with explosive kills or any number of direct objectives.
For
more details on all these modes
plus the
new close-combat Weapons
,
Items
,
Unstoppable Burst
,
Grinds
and
in-game accomplishments
, check out
the official Deathmatch Made In Heaven page at the Max Payne 3 site
.
1
Одобрявам
Преглед на всички коментари (35)
Deathmatch Made in Heaven's Four New Modes: Dead Men Walking, Run and Stun, Marked Man & Time Attack
Tomorrow's Deathmatch Made in Heaven DLC Pack
for
Max Payne 3 Multiplayer
features four electrifying new multiplayer modes, including the much-anticipated
Dead Men Walking
two-player cooperative mode.
In additional to Dead Men Walking, which puts you and a friend up against an endless onslaught of adversaries, there also the new
Run & Stun
mode featuring Captain Baseball Bat Boy's mischievous nemesis Saci,
Marked Man
which adds vendetta fueled multipliers to traditional Deathmatch and a new
Time Attack
mode which awards bonus points for successful kill streaks in a competitive free-for-all.
Check out the
Rockstar Newswire
for a preview of all four new modes, complete with screens from each one, and look for details on the new weapons and Items included in the pack later today.
0
Одобрявам
Преглед на всички коментари (38)