Max Payne 3 Soundtrack Details: São Paulo's Own EMICIDA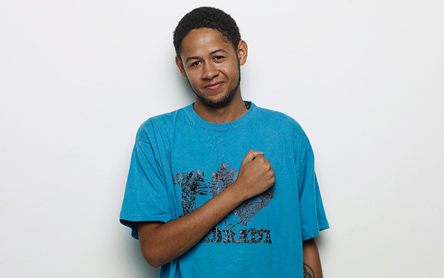 Earlier this week,
we brought you some first details
[www.rockstargames.com]
about Max Payne 3's soundtrack with word of
L.A. rock ensemble HEALTH's work
[www.pitchfork.com]
crafting the game's unique original score (heard in dramatic fashion in the most recent
Official Trailer
[www.rockstargames.com]
).
Today, we're proud to announce that another key contributor to the game's aural action is celebrated São Paulo rap star
Emicida
[en.wikipedia.org]
 - one of the leaders in a movement that's helped make São Paulo a veritable hip-hop capital for Brazil. Emicida is known for his tough and raw rhymes and freestyles ('Emicida' being a fusion of the words 'emcee' and 'homicide') and for his dedication not only to aesthetics but to imparting important messages of social justice as it relates to the downtrodden of his city and country. Winner of
Act of the Year in the 2011 MTV VMB Awards
[en.wikipedia.org]
, Emicida's regarded as one of the biggest icons in Brazilian music today and has rocked mega festivals around the world from Rock in Rio to SWU, Sonar, Planet, Atlantis to
Coachella
[mtv.uol.com.br]
.
We reached out to Emicida last week for his candid thoughts on what it's been like working on original music for the game:
http://rsg.ms/x8ZhIu

1
Rate up