Get the Rockstar Machine & Rockstar Rolling Tees at the Warehouse
Just added to the
Rockstar Warehouse
[www.rockstarwarehouse.com]
for sale are two brand new designs in the Rockstar tee collection - first seen earlier this week over at our newly launched
Rockstar Instagram
[instagram.com]
photo feed (look for the other two styles shown there to launch soon as well).
Browse the
Rockstar Apparel
[www.rockstarwarehouse.com]
collection at the Warehouse and check out high-detail on these two new Rockstar originals fashioned from 100% breathable cotton perfect to style up your summer wardrobe. Grab 'em while they last or before your size sells out - more detail below...
The Rockstar Machine Tee
[www.rockstarwarehouse.com]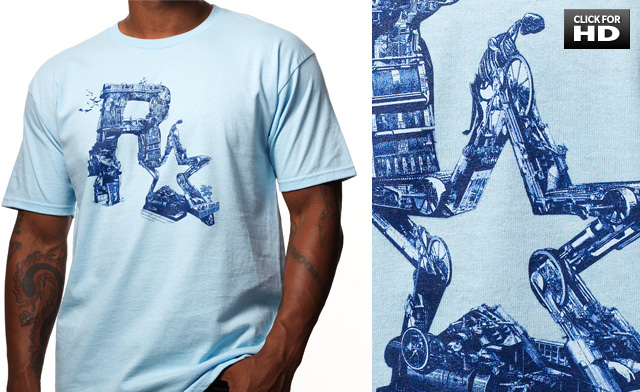 [media.rockstargames.com]
In soft, light blue, there lies the "Rockstar Machine", a bizarre and surreal musical instrument, carefully and painstakingly constructed from vintage clip art.
At the
bottom left of the Machine
[media.rockstargames.com]
, a child plays the Wurlitzer, music flowing all through the elaborate mechanisms. At the opposite end of the star formation, musical notes are played in concert by robot hands on a keyboard of cats. The hands squeeze the cats and the musical notes from the little girl's Wurlitzer are translated into the beautiful sound of cat yelps. The Machine is powered by a living dinosaur skeleton on a treadmill and operated by men at the top, one of whom is being flogged for insubordination.
<span style="color:#000000;">The Rockstar Rolling Tee
[www.rockstarwarehouse.com]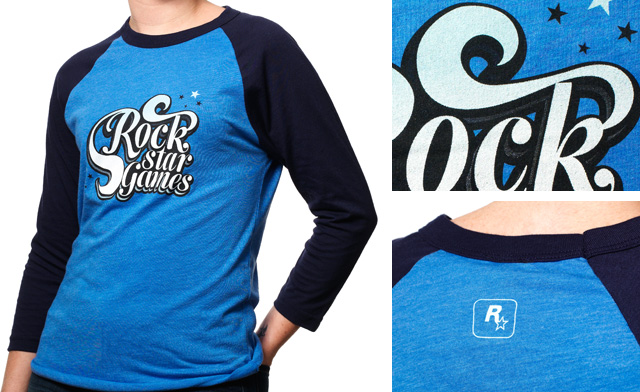 Evocative of the highest of times - this take on the traditional baseball raglan is a unisex-style, soft, and lightweight Lake Blue / Navy tee.
It features ¾ sleeves and a vivid Rockstar Games logo inspired by funk hitting wah-wah guitars, stinging brassy soul and euphoric rock & roll.
Look for more designs in the Rockstar tee collection coming later this summer.

0
Rate up