Congrats to Louis Lamrani and Rachel Locke, the Final Two Fans Cast as Upcoming Max Payne 3 DLC Character Faces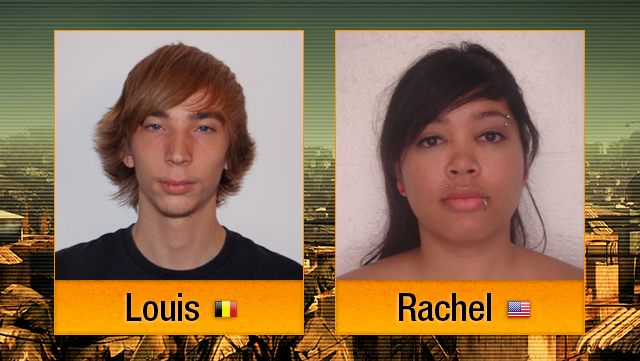 A few weeks back we announced the
first two members of our upcoming Max Payne 3 DLC cast
[www.rockstargames.com]
and today we're pleased to announce the final two members who will become immortalized in a
Max Payne 3 DLC
[www.rockstargames.com]
pack later this fall. Read on for details on the last two selections culled from thousands of talented players that joined us during the month of July in our Max Payne 3 Social Club Multiplayer Casting Event playlists:
Long time Rockstar Games supporter, and active Newswire commenter, Louis Lamrani (aka 
Louis1993
[socialclub.rockstargames.com]
 at the
Social Club
[socialclub.rockstargames.com]
) from Belgium won us over when he and his top 40 
PCC Crew
[socialclub.rockstargames.com]
 ((P)rimeiro (C)omando da (C)apital) were dismantling the competition during our casting search. While wielding his trusty RPD and chewing through the competition from the roof tops of The Docks, Louis' proficiency with the Deadly Force Burst made him an easy selection for our DLC pack coming this fall.
PlayStation 3 gamer and Hawaii native Rachel Locke caught our eye while she was hunting down campers in the North Favela. Never without the Walkie Talkie and Sneakers equipped in her Loadout, Rachel has amassed quite a bit of XP repping her
Dirty Jackets
[socialclub.rockstargames.com]
 Crew (3 million+ and counting).
Louis and Rachel join Argentinian PC player Cesar Aguirre and Jeremy Wallace to make up our new deadly quartet of online assassins. Stay tuned for details on the upcoming Max Payne 3 DLC that will include them all as multiplayer avatars.

0
Tetszik