Event Recap: The Rockstar Multiplayer Memorial Day Weekend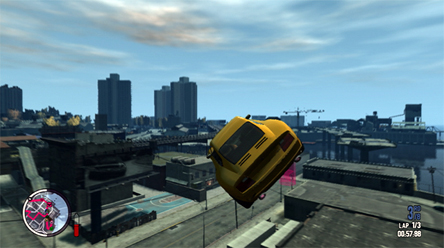 Here's to all the Memorial Day Weekend warriors who came out in full force both to soak up three full days of Triple XP in Max Payne 3, but also those who partook in the live-stream Social Club community event we hosted smack dab in the middle of the weekend on Saturday May 25th. It was six epic hours of action playing a cavalcade of Rockstar online modes from across
Grand Theft Auto IV
,
Episodes from Liberty City
,
Max Payne 3
and other titles with other Social Club members and with some of us here at Rockstar as well. Thanks as well to all who tuned in to the broadcast at the
Social Club Multiplayer Events page
and over at the
official Rockstar Twitch page
keeping the color commentary flowing. Here's a breakdown of just some of the action we saw.
Click here to read the full recap:
http://www.rockstargames.com/newswire/article/50351/event-recap-the-rockstar-multiplayer-memorial-day-weekend.html
0
Ge bra betyg