Max Payne 3: The Official Soundtrack - Now Available on iTunes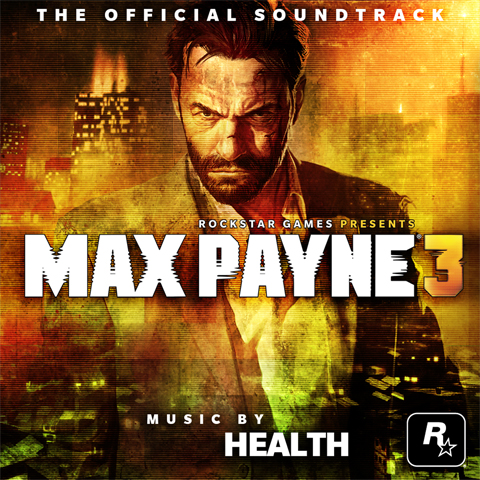 Today, you can download
Max Payne 3: The Official Soundtrack on iTunes
[click.linksynergy.com]
.
The original soundtrack for Max Payne 3 is composed by
HEALTH
[www.rockstargames.com]
, the L.A. noise band whose non-symmetrical sounds have garnered critical acclaim from the music press and fans around the world. Mixing their signature percussive undertones and synth effects, HEALTH has created a dark and driving soundscape that perfectly reflect Max's blurred and frayed mental state. HEALTH discard conventional balanced compositions and inject their signature melancholy noise pop into a score that helps propel Max as he transitions between his dark present and tragic past, giving each their own distinctive feel, while staying true to the heavy atmosphere of the Max Payne series.
The Official Soundtrack also includes
Emicida's "9 Circulos"
[www.rockstargames.com]
as a special bonus track - a powerful and socially conscious original song created by the acclaimed Brazilian MC especially for Max Payne 3.
Full tracklisting:
1. SAMPA
2. SHELLS
3. PAINKILLER
4. BLASPHEMY
5. MAX NJ
6. TORTURE
7. MAX DOCKS
8. THE GIRL
9. MAX KILL
10. +90
11. FABIANA
12. MAX FAVELA
13. DEAD
14. GUNS
15. MAX PANAMA
16. THE IMPERIAL PALACE
17. 16 230
18. U.F.E.
19. COMBAT DRUGS
20. PILLS
21. FUTURE
22. MAX FINALE
23. BIRTH
24. SEVERIN
25. PAIN
26. TEARS
27. 9 Circulos (Bonus Track) – Emicida

0
Oyla