Max Payne 3 Now Available for PC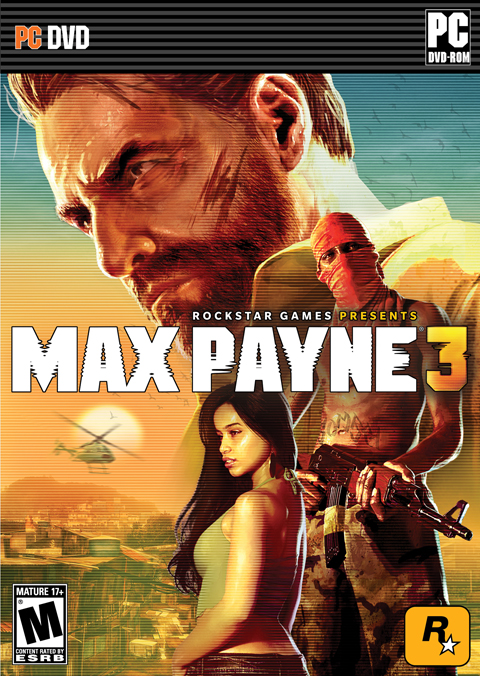 Today we're proud to announce that
Max Payne 3 for PC
is now available worldwide at retail and via digital download.
Developed in parallel with the critically acclaimed console versions, Max Payne 3 for PC delivers the ultimate Max Payne 3 experience, supporting a wide range of PC specifications, plus advanced graphics options, scalable high-resolution textures and character models, DirectX11 features, LAN support, multi-monitor support and stereoscopic 3D compatibility.
Max Payne 3 is the story of former New York City detective, Max Payne. His life in ruins and unable to move on from the tragic events of years past, Max looks for a new start working private security with an old friend in São Paulo, Brazil. When the wife of his employer is kidnapped by a street gang while under Max's protection, Max's life spirals out of control as the factions of a dangerous and unfamiliar city close in on him, conspiring to keep Max from the real reasons behind the kidnapping and his part in a much larger conspiracy.
Max Payne 3 features an all new multiplayer component that brings the series' signature combination of precise shooting, fluid movement and Bullet Time® online in a range of co-operative and competitive modes. In addition, it features
Crews
[socialclub.rockstargames.com]
, persistent clans of friends that can play together online, building alliances and rivalries, while tracking progress and Crew Feuds at the
Rockstar Games Social Club
[www.rockstargames.com]
. Crews extend across platforms and across game titles, with Crews created within Max Payne 3 ready and available for players in future Rockstar titles.

0
Evaluează pozitiv