"TEARS" by HEALTH Single Now Available on iTunes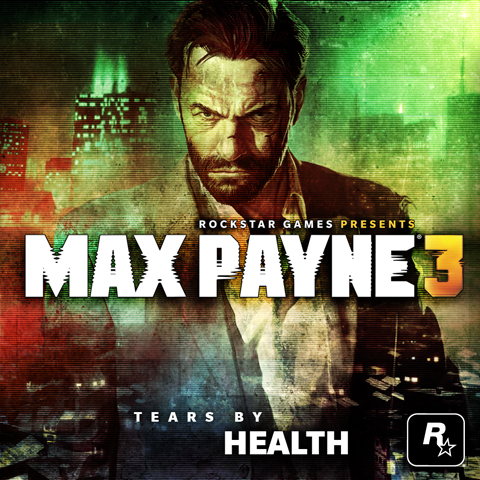 "TEARS", the original song by Max Payne 3 Soundtrack composers
HEALTH
[www.rockstargames.com]
 first heard in the 
game's official TV spot
is
now available as a single on iTunes
[click.linksynergy.com]
.
HEALTH
[www.rockstargames.com]
's unique blend of rock, powerful drums and electronic soundscapes lends itself perfectly to the score for the game. Taking influences from Brazil, Max's native New York and the themes of the original games, HEALTH have put together a fantastic soundtrack that perfectly embodies the tone and the atmosphere of Max Payne 3. Distinctive arrangements unique to each level accompany Max on his journey through the game's locations, perfectly framing the game's epic action sequences and the dark and gritty story.
For all
fans asking
for the full version of the song since it was first heard a few weeks back, you can listen to it below or head to
iTunes now for the single download
[click.linksynergy.com]
.
<iframe frameborder="no" height="166" scrolling="no" src="
http://w.soundcloud.com/player/?url=http%3A%2F%2Fapi.soundcloud.com%2Ftracks%2F46462506&show_artwork=true"
width="100%"></iframe>

0
Rate up