Max Payne 3's Multiplayer Loadouts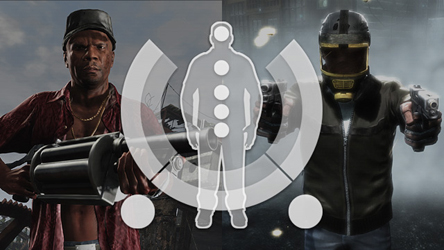 In
Max Payne 3 Multiplayer
[www.rockstargames.com]
, you can create up to five complete player 
Loadouts
that can be customized to make sure you're equipped with the perfect set of Weapons, Bursts, Items and Projectiles for every battle and to suit your playing style. So before heading into Gang Wars, Payne Killer or Deathmatch - you can tailor Loadouts for use with a personal, powerful and strategic combination of weapons and special abilities to switch between on the fly.
Hit up
http://www.rockstargames.com/maxpayne3/multiplayer/loadout
and prep yourself for the battle that begins in about two weeks, previewing a taste of the over 80 items at your disposal - from Bursts like Trigger Happy, which drops high powered hardware into your hands when and where you call for it - to Items such as the Gas Mask, which protects you from the effects of Tear Gas (also a Projectile that you can equip your Loadout with).
The
Loadout page
[www.rockstargames.com]
also shows how each Item and weapon will impact both your stamina and the speed at which your character replenishes health - so you'll have to equip wisely to decide whether you're going to go in with heavy firepower and armored up and armed to the teeth - or equip a lighter-weight Loadout for a nimbler soldier with faster health regen. You'll also find a breakdown of Burst Tiers, showing examples of how individual Bursts ramp up in effectiveness as your adrenaline increases from racking up kills and looting fallen enemies - plus a selection of all-new screens of Loadout Bursts and Items in action.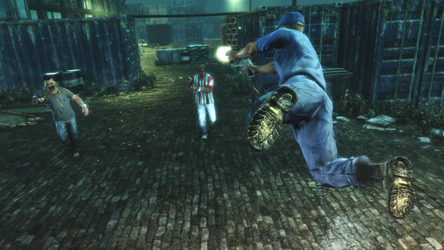 <span style="font-size: smaller">Bullet Time®, the signature gunplay mechanic of the Max Payne series, makes its way into Multiplayer.</span>
Previously
:
CREW UP: Register and Rally Your Crew Now at the All-New Social Club
[www.rockstargames.com]
Watch the Max Payne 3 Multiplayer Gameplay Series Video Part Two
[www.rockstargames.com]
Max Payne 3 Multiplayer Video Part 1
[www.rockstargames.com]
Max Payne 3 Multiplayer Hands-On Press Round Up
[www.rockstargames.com]
Kotaku Praise Max Payne 3 Multiplayer as 'Essential'
[www.rockstargames.com]

0
Оценить