Coming Next Week: MAX PAYNE 3 MULTIPLAYER Gameplay Video Part One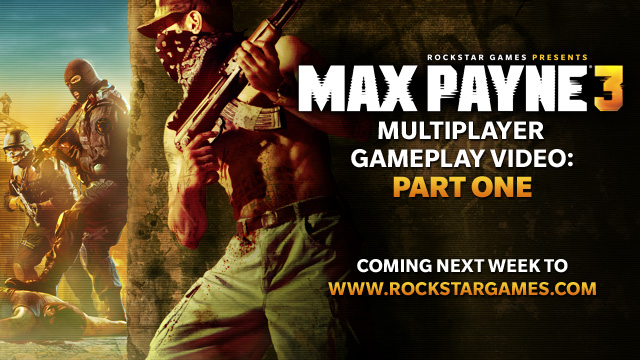 Coming next week - the first of a special two-part series of videos unveiling
Max Payne 3 Multiplayer
.
Prepare for your first glimpse of the game's multiplayer in action with in-depth detail on unique features and modes like Gang Wars, Payne Killer, and the debut of Bullet Time® online...
Look for the video to premiere at the
Rockstar Newswire
[www.rockstargames.com]
as well as the
Max Payne 3 official site
[www.rockstargames.com]
. We will announce the specific day and time sometime early next week.

0
Rate up