Grupo Oficial
RIFT™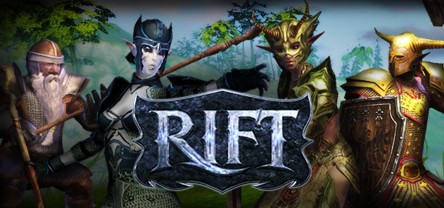 Join the fight, Ascended!
5,514 Membros
|
239 A jogar
|
1,082 Online
|
1 Em chat de grupo
Adventure in the world of Telara as either a noble Guardian or technomagical Defiant and enter a dynamic fantasy where 8 primal forces battle for control in an ever-changing landscape. Build your own class using the Ascended Soul system and embark on epic conflicts that bring you into the story, taking your RPG experience to new heights of achievement and excitement!
Official RIFT™ Website

RIFT™ Account Center

Follow RIFT™ on Facebook!

Clica em qualquer imagem abaixo para torná-la no teu novo avatar de perfil.
1 evento nas próximas 2 semanas
Todas as horas dos eventos são automaticamente apresentadas no fuso horário do teu sistema local
Ver todos os eventos