Grupa oficjalna
RIFT™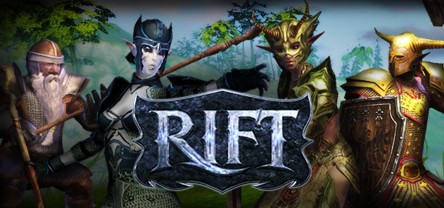 Join the fight, Ascended!
5,512 Członków
|
423 W grze
|
1,436 Online
|
1 Na czacie grupy
Adventure in the world of Telara as either a noble Guardian or technomagical Defiant and enter a dynamic fantasy where 8 primal forces battle for control in an ever-changing landscape. Build your own class using the Ascended Soul system and embark on epic conflicts that bring you into the story, taking your RPG experience to new heights of achievement and excitement!
Official RIFT™ Website

RIFT™ Account Center

Follow RIFT™ on Facebook!

Kliknij dowolny obraz poniżej, aby ustawić go jako nowy awatar dla profilu.
1 wydarzenie w ciągu 2 następnych tygodni
Wszystkie godziny wydarzeń są wyświetlane z automatycznym uwzględnieniem Twojej strefy czasowej
Wyświetl wszystkie wydarzenia