Offisiell spillgruppe
RIFT™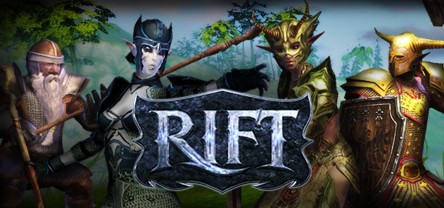 Join the fight, Ascended!
5,687 Medlemmer
|
303 I spill
|
1,187 Tilkoblet
|
1 I gruppesamtale
Adventure in the world of Telara as either a noble Guardian or technomagical Defiant and enter a dynamic fantasy where 8 primal forces battle for control in an ever-changing landscape. Build your own class using the Ascended Soul system and embark on epic conflicts that bring you into the story, taking your RPG experience to new heights of achievement and excitement!
Official RIFT™ Website

RIFT™ Account Center

Follow RIFT™ on Facebook!

Trykk på hvilket som helst av bildene nedenunder for å bruke det som ditt nye profilbilde.
1 arrangement de neste to ukene
Alle tidspunkter for arrangementer vises automatisk som lokal tid for tidssonen din
Vis alle hendelser