Groupe officiel
RIFT™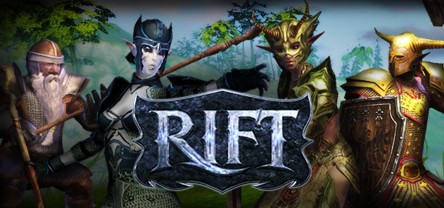 Join the fight, Ascended!
5,697 Membres
|
329 Dans le jeu
|
1,356 En ligne
|
1 Dans un chat de groupe
Adventure in the world of Telara as either a noble Guardian or technomagical Defiant and enter a dynamic fantasy where 8 primal forces battle for control in an ever-changing landscape. Build your own class using the Ascended Soul system and embark on epic conflicts that bring you into the story, taking your RPG experience to new heights of achievement and excitement!
Official RIFT™ Website

RIFT™ Account Center

Follow RIFT™ on Facebook!

Cliquez sur une des images ci-dessous pour en faire votre nouvel avatar.
1 événement au cours des deux prochaines semaines
Les horaires de tous les événements sont affichés automatiquement dans le fuseau horaire de votre système local.
Afficher tous les événements