Grup de joc oficial
RIFT™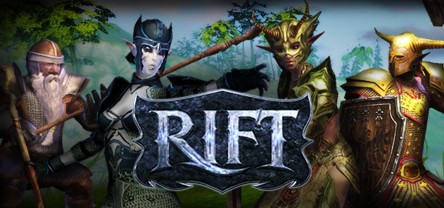 Join the fight, Ascended!
9,732 Membri
|
481 În Joc
|
2,168 Online
|
0 Discută
Adventure in the world of Telara as either a noble Guardian or technomagical Defiant and enter a dynamic fantasy where 8 primal forces battle for control in an ever-changing landscape. Build your own class using the Ascended Soul system and embark on epic conflicts that bring you into the story, taking your RPG experience to new heights of achievement and excitement!
Official RIFT™ Website

RIFT™ Account Center

Follow RIFT™ on Facebook!

Clic pe una dintre imaginile de mai jos pentru a o seta ca avatar pentru profil.
1 eveniment în următoarele 2 săptămâni
Toate orele evenimentelor sunt afişate automat în ora locală a sistemului tău
Toate evenimentele