Hivatalos csoport
Q.U.B.E.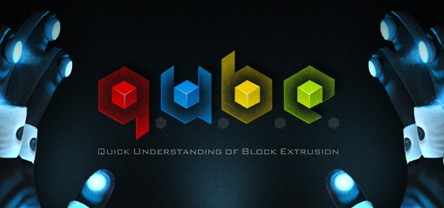 Quick Understanding of Block Extrusion
1,303 tag
|
63 Játékban
|
254 Online
|
0 a csoportban cseveg
Set in a mysterious and abstract sterile environment, Q.U.B.E. (Quick Understanding of Block Extrusion) is a first-person puzzle game that challenges players to navigate each level by manipulating coloured cubes that surround them. There's little to go on as the game begins - the player is dropped into an all-white room with few instructions, and simply has to figure their way out. The tone of game changes as the player finds small and big alterations to their environment, supported by an original score, inviting each player to let their imagination take over as to where they might be. Through experimentation and discovery, players will progress through an ever-evolving series of cube puzzles that will challenge them with logic, physics, platforming.
Official Website

Profilod új avatárjának beállításához kattints az alábbi képek bármelyikére.
So it has been 4 years since the first Q.U.B.E. game was released and 2 years since The Director's Cut version. Our lips are sealed but there may be something in the works!
Keep an eye on the official Q.U.B.E. website and Twitter/Facebook page for more details!
Official Website:
Qube-game.com
Twitter:
Twitter.com
Facebook:
Facebook.com
Thanks!
The TG team
Mind a(z) 8 megjegyzés megnézése