Officiële groep
Q.U.B.E.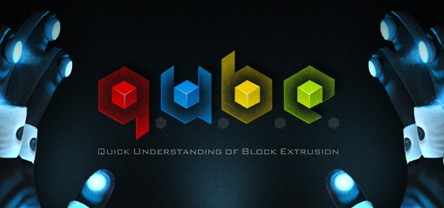 Quick Understanding of Block Extrusion
1,276 Leden
|
103 In spel
|
327 Online
|
0 in groepschat

Set in a mysterious and abstract sterile environment, Q.U.B.E. (Quick Understanding of Block Extrusion) is a first-person puzzle game that challenges players to navigate each level by manipulating coloured cubes that surround them. There's little to go on as the game begins - the player is dropped into an all-white room with few instructions, and simply has to figure their way out. The tone of game changes as the player finds small and big alterations to their environment, supported by an original score, inviting each player to let their imagination take over as to where they might be. Through experimentation and discovery, players will progress through an ever-evolving series of cube puzzles that will challenge them with logic, physics, platforming.
Official Website

Klik op een van de onderstaande avatars om hiervan de nieuwe avatar voor je profiel te maken.
Er zijn geen aankondigingen geplaatst.
1 evenement in de komende twee weken
Alle tijden voor evenementen worden automatisch in de tijden van jouw lokale tijdszone weergegeven
Alle evenementen weergeven