Official Group
Papo & Yo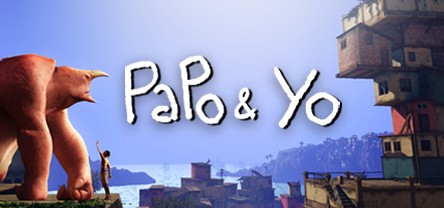 Papo & Yo Steam Group
1,881 Members
|
213 In-Game
|
589 Online
|
0 In Group Chat
Welcome to our Steam Community Group for Papo & Yo! Feel free to post your questions and comments here, or talk to us on Twitter at @we_are_minority for a more immediate response.
WeAreMinority.com

Twitter

Facebook

Click on any of the images below to make it your new profile avatar.
Dear Steam Community,
Since the release of Papo & Yo on Playstation 3, back in 2012, we've often found ourselves coming back to it to draw inspiration for other games like Spirits of Spring (released on iOS in 2014), and another one quietly waiting in our backlog, Cali (planned for VR devices).
Papo was our first game, the one whose creative process helped cement us as a team. And so it's been our pleasure to port it to PC, and subsequently, to Mac and Linux to take more gamers on a journey to Quico's colorful favela.
Since then, part of those communities have been able to enjoy our game by purchasing it on the Humble Store, but it hasn't yet come to Steam for Mac and PC. We're very sorry for that. Papo means a lot to us and it feels great to see how much it means to you.
Right now, we're hard at work on a new game called Time Machine VR, developed from the ground up for virtual reality devices. We like to sum it up as a time travel dinosaur safari. Yeah, it's a mouthful, we're still working on that description. You can find out more on Time Machine VR at:
http://www.weareminority.com/time-machine/
In the midst of this new adventure, we haven't forgotten about the Mac and Linux community on Steam. Although we don't have a precise time line as to when we'll get down to it, rest assured that you WILL enjoy Papo for Mac and Linux on Steam.
Thank you for your dedication!
See all 9 comments
1 event in the next 2 weeks
All event times are automatically displayed in your local system time zone
View all events