Official Group
Oniken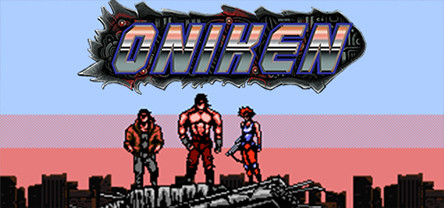 52 Members
|
6 In-Game
|
18 Online
|
0 In Group Chat
No information given.
Click on any of the images below to make it your new profile avatar.
- Fixed Desura compatibility for saved games and configuration preferences. (update for Desura/Non-Steam coming soon)
- Fixed "Savior" achievement storing wrong values on the end of level.
- Fixed minor bugs on title screen.
- Steam cards enabled by Valve.
See all 10 comments
1 event in the next 2 weeks
All event times are automatically displayed in your local system time zone
View all events