Update #35 - Shiny guns and fancy Thrones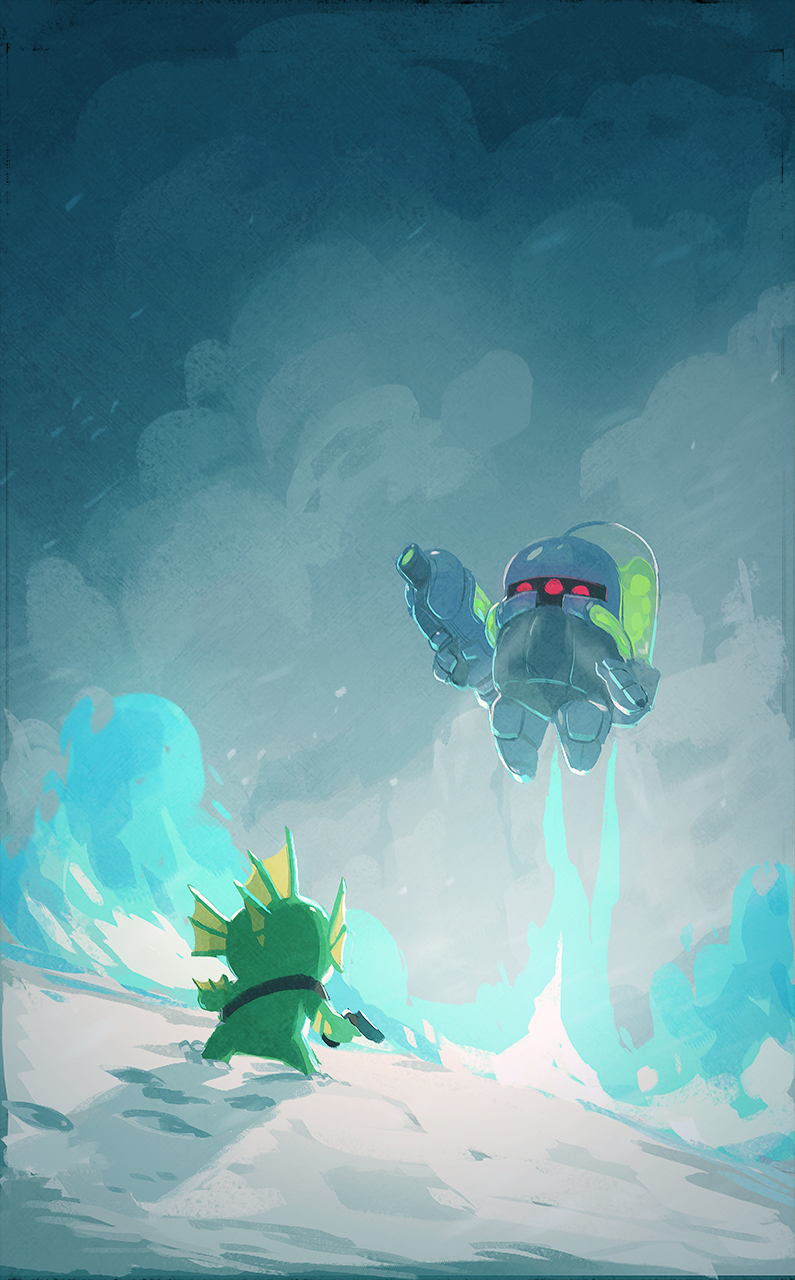 After two huge updates, this one is more of an in-betweener, lots of things happening that are on their way to being great. Most notably, there's now a simple "map" on the game over screen, showing your progress. It's super work in progress, and not what we want it to eventually be like at all. For the sake of open development, it's in there though.
Our plans for it include shortening the transition levels, showing what secret areas you entered, showing your best so far, and representing loops in a cool way as well. Right now however, it's not much more than a skull on a line.
Besides that, Paul's done a huge update on the art for the Throne! It's still not done, but should give you a way better view of what we're aiming for with this thing.
There's also a Toxic Launcher, various fixes and balancing things after last weeks Horror update, and most importantly, golden weapons now sparkle!
Features
Golden Weapons are now 40% shinier!!!

The art for the Nuclear Throne has been updated a bit! We're about half-way there now!

The Toxic Launcher.

A very, very early "map" on the game over screen.

Balancing

Big Radiation Canisters now have a lot more HP.


REDACTED

now charges at you when out of

REDACTED

.

Fixes

Horror now sounds the same as Fish, instead of being silent. This should help a bit with knowing when you get hit. Real voice coming up later.

Fixed a couple of problems with

REDACTED

.

Misc

You now loop through a green portal!
From the community
This week we received the most
adorable Melting & Horror fanart
[theartofscarecrows.tumblr.com]
. We missed this
one Nuclear Throne image
before on the community roundups. Obviously, there was a lot of
Horror fanart
, and we're super happy about that.
Sleepcycles tries for some
serious Steroids action
, while
Keaton heads for some Horror action.
.
Ganil has some fast Big Bandit kills
for your enjoyment.
Forum member
Solid's challenge this week
seems to have
Wizard
at the top, with an admirable attempt by
Defdeed500
[www.twitch.tv]
. This week seems to have
a classic RPG theme
.
Next week
We're gaining some momentum on smaller revamps of earlier areas of the game, but the next update will continue work on the Throne visually. There's a lot of stuff that we want to address, but a revamp of some base systems in the game, including the camera. We're also closely watching gameplay videos to see how people are playing and reading the forums.
Either way, enjoy!

28
Rate up