Update #34 - The Horror! The Horror! - Week of July 4th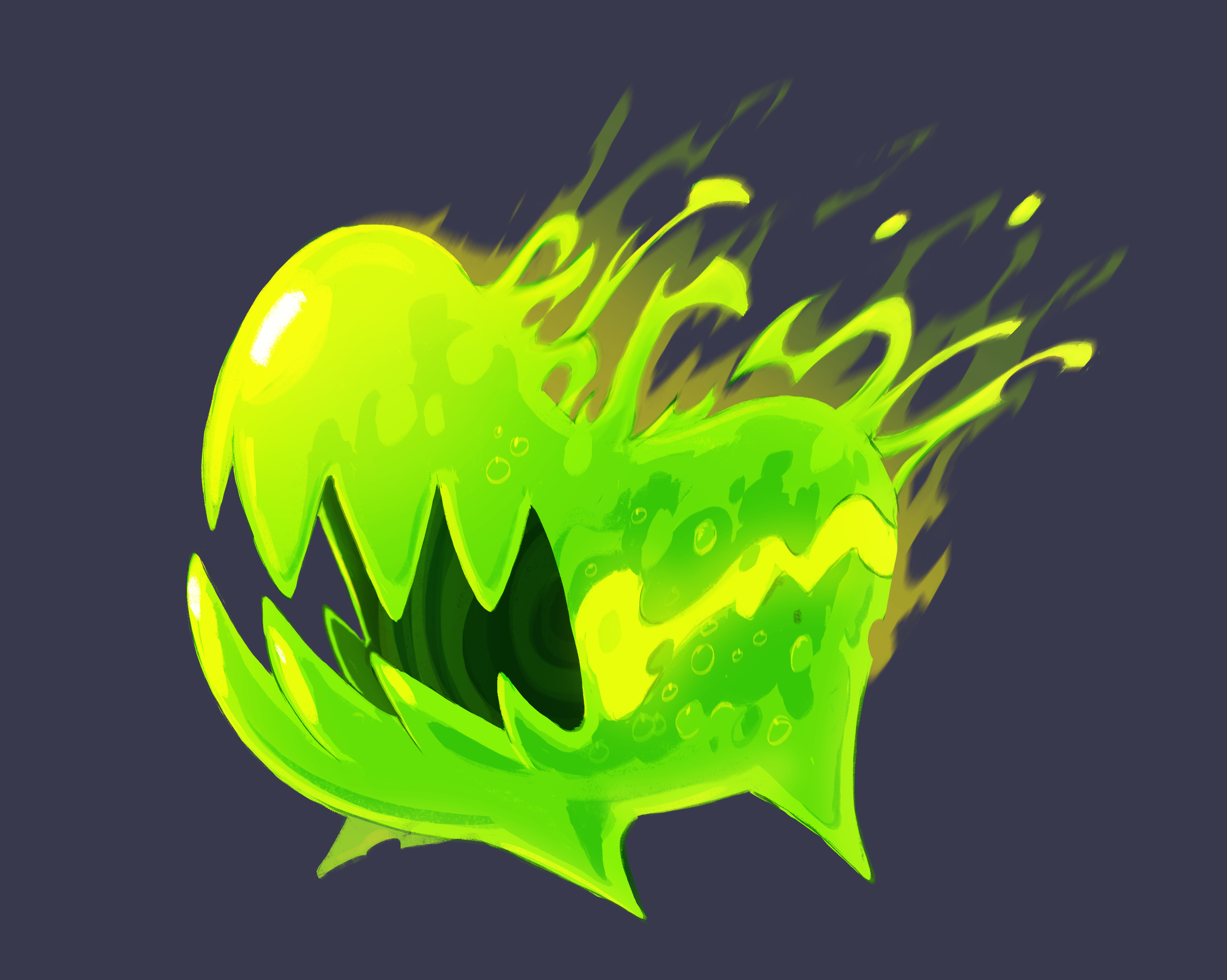 Welcome back to our weekly Nuclear Throne updates! After last weeks literally huge addition, we're able to be way more open with our development again! No more secrets!
We decided it was about time for a new character, so we'd like to introduce to you what most of you have already seen on the livestreams: Horror! A deadly mutant made out of pure energy, able to shoot a massive beam at the cost of radiation! There are a lot of interesting gameplay possibilities opening up with this one, and we're excited to see all sorts of new strategies.
With the help of the people behind Game Maker we hopefully fixed the infamous Mac special ability bug. Other than that, there's a new gun, lots of energy weapon balancing, a cool new crown, and we've reworked the Big Dog level a bit, hopefully resulting in better spawns. It might make the fight a bit too easy for high-level players at the moment, but we can always fix that later. We're interested in seeing what the increased access to world 4 and beyond will teach us about the balance of the game.
Features
Horror - a pure energy being that can turn radiation into a deadly beam.

Big Dog spawn modified to be more fair.

The Crown of Choice. Allows you to take only one weapon through each portal, but always spawns you right next to a free chest or radiation canister.

The Pop Rifle.

Balancing

Energy ammo amounts are slightly lower.

Energy Sword rate of fire has been decreased a tiny bit.

Energy Screwdriver has a higher rate of fire.

Energy Hammer uses less ammo.

Laser Cannon uses less ammo.

Less IDPD spawn after having visited a Crown Vault.

Bolt Marrow is way more effective with the Disc Gun now.

Fixes

The terrible Mac special ability bug should have been fixed!

Long Arms now works with the Energy Sword and Hammer.

Removed the Generators in 7_3 for now, fixing an exploit that allowed you to skip the Throne.

Allies no longer shoot at the wall when there are no enemies around.

Fixed the Sledgehammer HUD icon.

Misc

Added Big Radiation Canisters.

Removed the option to pick a random crown, for now.

Carpet now makes your footsteps sound nice and soft!

Fixed some tips.

Known bugs

There's a minor bug with Horror thatwe're aware of, where gamepad users won't be able to pick the second mutation offered through Crown of Destiny.
From the community
It made us really happy to see that
Horror has a Wiki page
[nuclear-throne.wikia.com]
, even though it is only becoming available now.
In terms of fanart this week was great!
Lehmann made an amazing rendition of Eyes
, and
Dr. Grijando made a fun Fish doodle
and
Kakujo made an animated comic about Y.V.
[www.kakujomics.com]
.
Kevinmakes made a Perler beads Fish
to watch over his gameplay.
Stop the Insanity had an unlucky moment
during a run earlier this week.
Gullofdoom is back
playing Nuclear Throne and made it to the Throne, too.
Sleepcycles couldn't stop looping even though he wanted to.
Forum user Solid hosted the
Elminister challenge
which was won by
meow
, with an impressive effort by
Kurt
[www.twitch.tv]
. There's a new challenge
waiting for this week
.
Next week
Wow, we did so much work this week. Next week will likely be a slightly smaller update, as we want to spend a lot of time watching the impact of this weeks update. Expect some further balancing and the like.
Have fun figuring out how to unlock Horror.

24
Rate up