Update #36 - The Fire In My Heart - Week of July 18th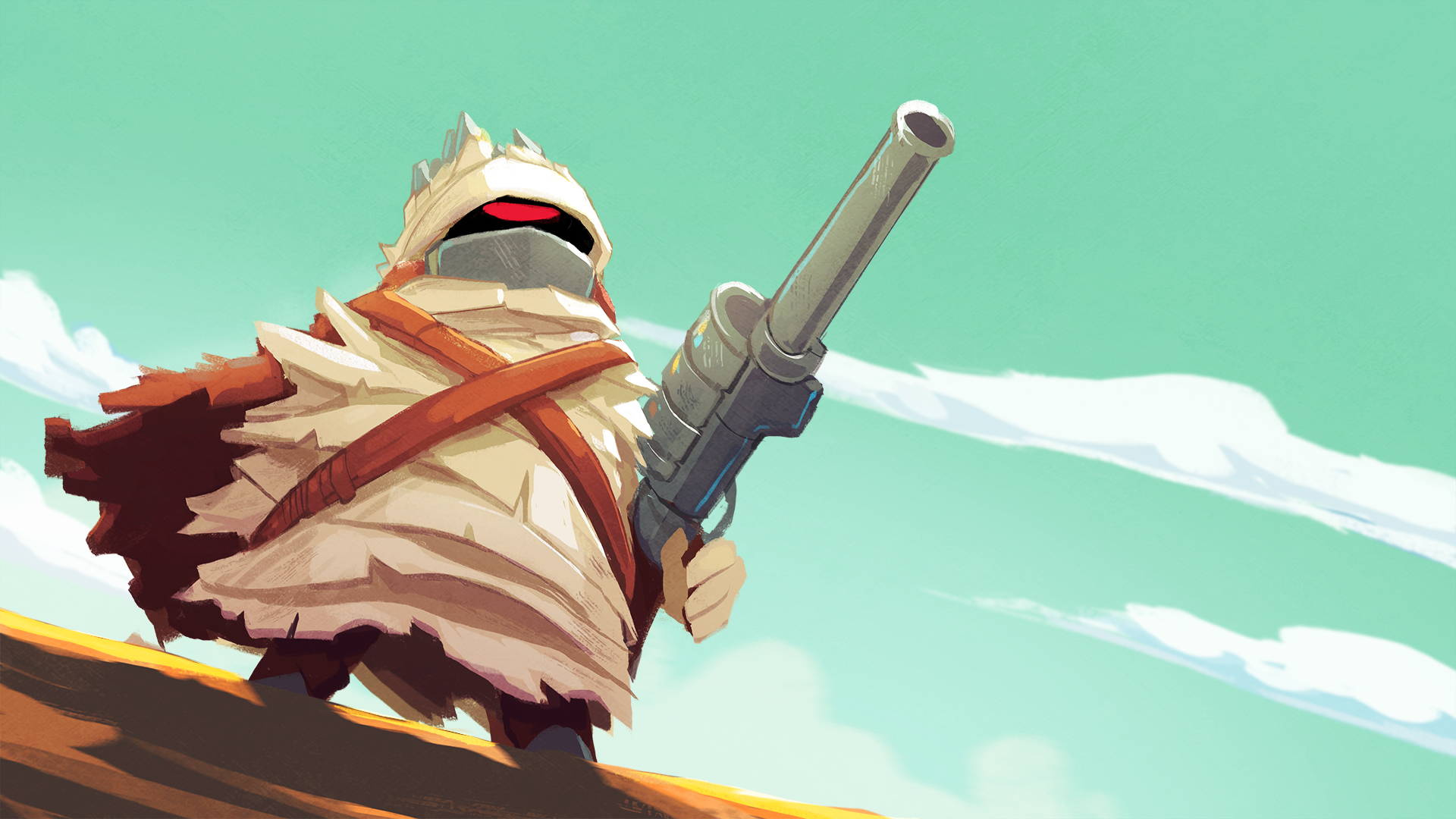 My grandmother always used to tell me to take care of myself first, because otherwise you can't care for anything else. We took her advice to heart this week, because we've been working to our maximum ability for an extended time now. Jan Willem went & biked through the Netherlands for a few days, Rami played the Destiny beta and One Must Fall 2097 and the rest of the team similarly worked a bit less this week.
The people that create the coding engine for Nuclear Throne ensured us this build would fix the OSX right-mouse problems, but we didn't have a chance to verify that, so consider that a "maybe". If not, let us know in the forum and we'll see if we can get them to issue a hotfix for us.
That doesn't mean there's nothing for you all to play with, in fact, we've added what we think is one of the coolest looking weapons in Nuclear Throne, along with some fixes.
Features
The deadly Flame Cannon!

Balancing

Big Rad Chests now have more HP!

Fixes

Fixed an error caused by Big Dog and Laser Crystal draw code.

Y.V. now has his voice back when using Pop Pop or Brrrap!

Misc

Horror now has a preview image in the menu.

Toxic Launcher/Grenades now have their own art!

Golden Chests now sparkle!

Updated the Throne corpse and death animation.
From the community
This
absolutely wonderful piece of fanart came in from Foursnail
[foursnail.tumblr.com]
and a particularly
aggressive Chicken from Lance-Arts
[lance-arts.tumblr.com]
. We got our
first piece of fanfic from Eva
[djfunkyfresh.co.vu]
, which we hadn't really considered could be a thing. Super happy about that.
Forum Member Solid held the
Classic RPG Challenge
this week, which was won by
Wizard
at the last moment.
Aruro
[www.twitch.tv]
came in as best newcomer this time around. This week, the challenge is called the
Crazy Hedgehog
challenge. We can't wait to see what it is.
As always, there were good videos by TenguDrop, who did a
pretty cool retro video
, Sleepcycles
got backstabbed by a lab freak and never really recovered
. There are interesting streams happening frequently on the channels of
mcswift101
[twitch.tv]
and
ToxicShadows
[www.twitch.tv]
. The Wiki-crew added an amazing feature to the
Nuclear Throne Wiki
[nuclear-throne.wikia.com]
, where you can now see streams that are currently live halfway in the right column. Pretty nifty!
Next week
We've all taken a deep breath and are getting back to work. We've got quite some Throne work left, and we want to get started on some seeding stuff somewhere in the future. For now, let's slowly roll back into development and not immediately overstretch ourselves, but suffice to say next week will have a bit more than this week for you.
Events!
On the side, we're starting to plan Gamescom and PAX attendence, and we've got good news: we'll be at both in some capacity. Come drop by to say 'hi' and watch the livestreams on the official Twitch channel during the show. We'll keep you up to date.
That's all. Enjoy!

22
Rate up