Update #37 - If you say Balance over and over again it doesn't sound like a word anymore - Week of July 25th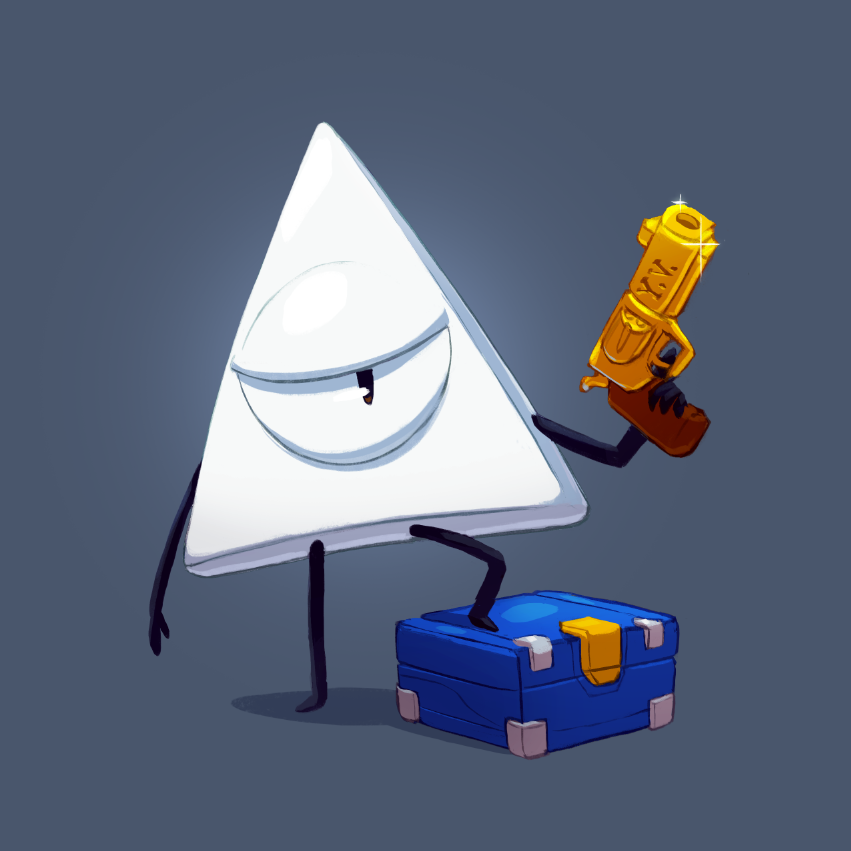 This is an exciting update for us! Not only should it improve Palace a lot, it changes up a lot of damage and ammo values! We suggest quickly checking out the "balancing" list under here, because it's too much to cram into a sentence, and might change the way you build your run quite a bit.
You'll now find brand new, deadly Guardians in the Palace that replace the old Ghost Guardians, will (possibly) reach a way better looking Nuclear Throne, and most importantly: Assassins now stop and wait for a couple of milliseconds before attacking!
This update log is a bit shorter than usual because Rami is typing it from a hotel somewhere in London, after a family birthday and a holiday, while getting ready for gamescom and PAX.
Features
A brand new type of Guardian in the Palace, replacing the old Ghost Guardians.

A massive update to the art and animations of the Throne!

Most significant: Assassins now stop and wait a couple of milliseconds before attacking.

Balancing

Bullet drops contain more ammo.

Energy drops contain less ammo.

Lightning now deals more damage.

Flames now deal slightly more damage.

Higher impact damage for the Flame and Lightning Cannon projectiles.

Slightly higher impact damage for the Flak Cannon.

Stress has been made more effective, now increasing your rate of fire up to 80%!

Sharp Teeth now deals double the damage you've taken.

Teleporting Guardians no longer reappear as close to the player.

Guardians (except for the new ones) now deal less melee damage.

Fixes

Fixed a visual bug that caused some props to shake.

Fixed another error caused by turning volume all the way down.

You should no longer be able to spawn next to explosive barrels in one of the secret levels.

Misc

Rebel's Allies are now a source of light in the dark levels.
From the community
We received a fan-game of all things, in the shape of
Wasteland Racer
[gamejolt.com]
, the
Nuclear Throne Wiki
[nuclear-throne.wikia.com]
has an amazing gif animation above the poll this month.
Forum member Solid's Crazy Hedgehog Challenge can be found
here
(congrats Aruru!), the challenge for this week
can be found here
.
We're looking forward to seeing how all this balancing plays out! Good luck on your runs!

26
Rate up