Update #11 - Getting back into the habit - Week of January 10th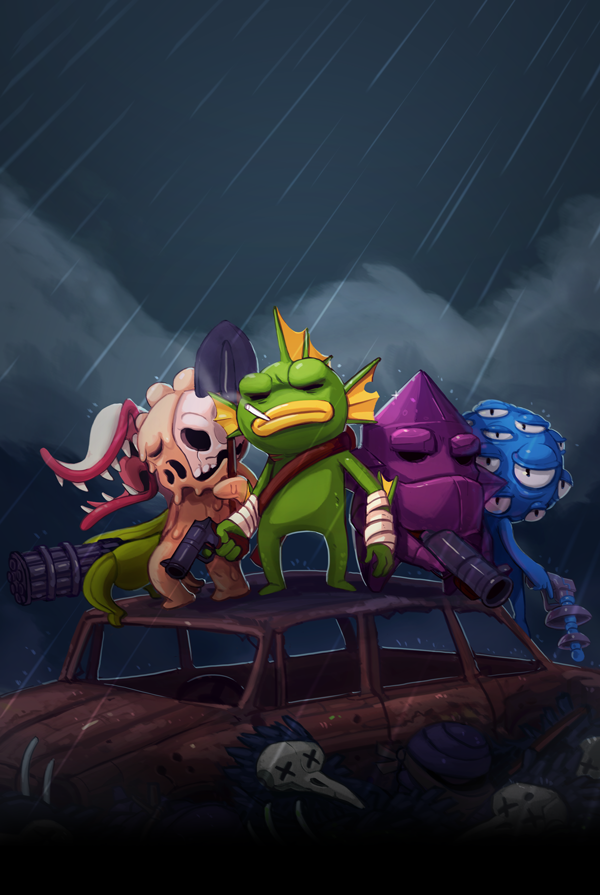 Let's see. How does this work again? It's been a while since we last pushed an update. Long flights and large amounts of rest have exhausted us, so it's been slightly hard for us to get any work done this week. We did our best to get you some solid new content anyway. Joonas completed his work on the voices, so you can also listen to the maniacal Chicken, and we approached Doseone to reprise his role as the voice and soul of Yung Venuz. We also could not resist the temptation of adding a Quadruple Machinegun, which brings us to almost 50 weapons already!
Features
Sounds for Chicken.

Sounds for Yung Venuz by Doseone.

Sounds for Lil Hunter.

Quadruple Machinegun!

The stats for best kills, loops and difficulty now show what mutant you were playing with.

Balancing

Lower damage for the Snowbots.

Y.V. with Throne Butt now gets an even faster reload rate.

Fixes

The low ammo sound effect no longer plays twice.

No more errors when doing quick restart from the pause menu.

Level generation has been optimized a bit, should be slightly faster.

Eagle Eyes now affects the spread of triple and quadruple machineguns as well.

Misc

Eyes now gives a tip about Telekinesis.

First work on a new area started, but the Labs aren't far along yet to make them accessible. Soon.

Added Doseone to the credits.

Plasma bullets now leave some smoke.
Anyway, have fun and let us know what you think! Did you find any big new strategies during the holidays? Anything you're looking forward to? We're listening on the forums here and on the
livestreams
[twitch.tv]
, every Tuesday and Thrusday from 1PM CET. We're hoping to get most of the last major systems in soon, and we're super excited to be back. Glad to have you along for the ride!

0
Tetszik