Update #10 - Voice of a Generation - Week of December 21th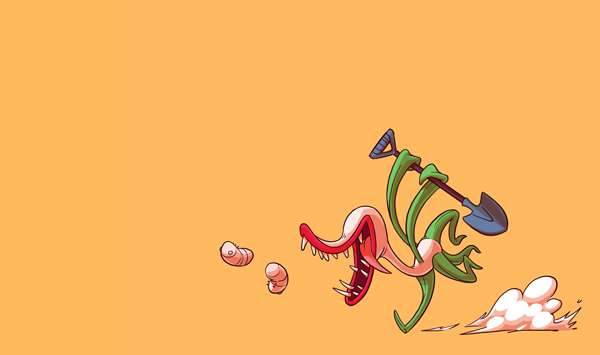 The last update before we all take a 2 week break! The streams will continue every Tuesday and Thursday, but we won't see any game updates till January.
Anyway, as promised, it's a good update.
We're very proud to introduce new sounds for most of the characters. All mutants except for Y.V. and Chicken now have their own, distinct voices, and will say things upon entering levels, being low on ammo or health, death, and other types of interesting events. Joonas also made sound effects for the I.D.P.D. and the Frozen City enemies.
We also spent time on spicing up the portals and main menu a bit. Both of these might still look a bit messy, but it's a small step in the direction we want to take things.
Oh, and remember that issue with Big Rats spawning an infinite amount of fast rats? They'll do something else now instead.
Features
Voice acting for Fish, Crystal, Eyes, Melting, Plant, Robot and Steroids!

Campfire idle animations for every character!

Chicken now has a TV. See if you can recognize the movies she's watching.

Portal debris & lightning effects. Still very work in progress.

Sound effects for the Snowbots, I.D.P.D., and Snow Tanks. Sound effects for assassins have been updated.

Sounds to notify you of low ammo and HP.

An Ion Cannon.

Big Rats have been changed a bit.

Robot now plays a cool animation when eating.

Updated I.D.P.D. explosions, plasma explosions and Maggot Spawner art.

Balancing

Lil' Hunter has been nerfed. He dodges and falls a lot slower now.

Tweaks to the city algorithm.

Lots of tiny things we forgot about.

Fixes

Characters in the main menu should no longer be sitting on cacti.

Lil' Hunter getting killed now stops the boss music.

No more errors when music or ambient volume is set to 0.

Lil' hunter no longer gives error messages when killed after player death.

Fixed some game over sound bugs.

Freed some audio memory.

Misc

Several minor tile art updates.

Chicken now plays a sound during slow motion.

Statues now sit on Crown Vault tiles.
Please do tune into the livestreams on Tuesday and Thursday, and tell your friends about the game, tell us about your best (or worst) runs and keep sending feedback if you have thoughts. If you want to make Let's Play videos of the game, remember that we have a complete Monetisation Agreement that allows you to monetize the videos available
on our website
[vlambeer.com]
.
Anyway, enjoy the game while we enjoy a break! The entire team wishes you happy holidays, and we'll pick up to the usual 102% speed in January.

0
Ohodnotit