Update #24 - Can you hear me? - Week of April 25th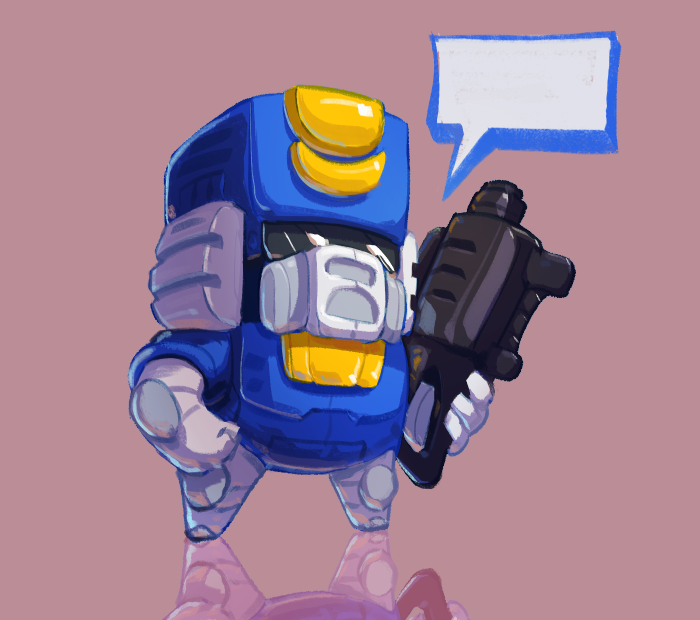 Big update incoming! We're now using Game Maker: Studio's new audio engine, which allows for a bunch of great audio tricks, while improving performance as well! It also enables us to make the audio just that tiny bit more interesting and varied in the future, but every little detail adds to a game!
On top of that, Rebel now has a proper voice, and the IDPD units now all have their own sound effects.
We're also introducing two new mutations. One is great for people who love taking damage, the other is great for people who love using long-reload time weapons such as the Nuke Launcher. Both are highly experimental, so make sure to send us your feedback!
Features
We're now using Game Maker: Studio's new audio engine.

Gunshots now have some some pitch randomization and hit sound effects.

We've introduced a subtle increasing pitch shift when picking up rads.

Rebel now has a proper voice!

The IDPD now have voices, and all IDPD units now have proper sound effects.

Sharp Teeth. Getting hurt deals that amount of damage to all enemies. Was added in the last 10 minutes of Friday, so we don't know how good it is.
Racing Mind. Killing an enemy removes 25% of your remaining reload time on both weapons. Super good for Nuke Launcher fans.

Balancing

Bolt weapons get slightly less ammo now.

Made the Auto Crossbow slightly more accurate again.

Fixes

Fixed crashes in the Portals.

Fixed Sniper-related crashes.

Empty level bug fixed in one specific area.

Crowns no longer join you on quick restarts.

Fixed player drawing related crashes.

You can now aim the Jackhammer with gamepad again.

Misc

Back Muscle now gives 555 max ammo for bullet weapons instead of 999.

Portal drawing code has been optimized a bit.

Joonas taught us a cool audio trick that makes firing weapons feel even better. Firing a weapon will lower all other sound effects for a millisecond and then fade them back up.
If you've been following the livestreams, you know this week was the first time we got
Nuclear Throne running properly on PlayStation Vita
[www.twitch.tv]
. We're super excited about that, but it's such a long way out before we can properly release on the Sony handheld. It is great to see that it's working though, and we're surprised at how well it translates to the Vita screen.
Next week we'll most probably get started on a new area! Paul has been preparing some exciting tiles and enemy art, and Jukio has a killer track lying ready.
For now, enjoy the update, give us feedback on the new mutations and join us in the livestream on Tuesday and Thursday at
http://twitch.tv/vlambeer
!

10
Rate up